Here is a round up of business news from around Indian Country.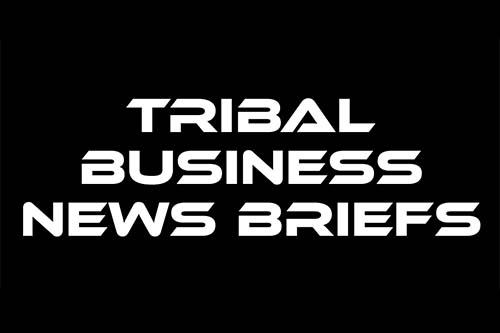 Funding
• Hales Corners, Wis.-based First American Capital Corporation Inc., a Native community development financial institution, was selected as a recipient of a Wells Fargo Open for Business grant. FACC will use the funding to build staff capacity, develop crisis recovery and resiliency loan products, and bolster tribal enterprise loan products for Native American-owned small businesses. "FACC has already hired its first Business Technical Assistance Associate who is being cross trained and mentored as an entry level loan officer. They are also receiving professional development training," FACC Program Manager Gary Mejchar said in a statement. The crisis recovery loans are short-term business loans from $1,000 to $20,000, while tribal enterprise loans are available from $25,000 to $250,000.
Government
• Ira Matt, an enrolled member of the Confederated Salish and Kootenai Tribes, was named director of the Office of Native American Affairs for the federal Advisory Council on Historic Preservation. Matt previously served as a senior program analyst for the office. He comes to the position with more than two decades of experience in historic preservation and cultural resources management at the tribal and federal levels. He's also served on several committees for the White House Council on Native American Affairs. Matt succeeds Valerie Hauser, who established ONAA in 1998 and retired from federal service at the end of 2021. "As director, I intend to ensure Indian tribes, Native Hawaiians, and other Indigenous people have an active voice in historic preservation that is grounded in transparency and collaboration," Matt said in a statement. "I will promote the mission of the ACHP by developing policy recommendations, preparing guidance, and working with the White House Council on Native American Affairs to advance the preservation priorities of all Indigenous people."
• Debora Juarez was elected unanimously to a two-year term as Council President for the City of Seattle, Wash. An enrolled citizen of the Blackfeet Nation, Juarez has served as a councilmember representing the North Seattle district since 2015, when she was the first Native American ever elected to the Seattle City Council. As Council President, Juarez acts as the presiding officer for the council, sets the council's agenda and the primary contact for external agencies. "I commit to you to serve as a bridge-builder and lead with my values: humility, civility, effectiveness, and an appreciation for each other's humanity," Juarez said in a statement. "Under my leadership, we will move away from transactional approaches and towards collaboration and results."
Law
• Omaha. Neb.-based Big Fire Law & Policy Group LLP named Rose Weckenmann and Michael Novotny as partners in the firm. Weckenmann is a part of the Big Fire litigation practice group and has worked on cases in the federal, state and tribal courts, as well as at the Interior Board of Indian Appeals. Novotny's practice focuses on tribal housing law and NAHASDA compliance, as well as tribal economic development.
Higher education
• Denver, Colo.-based American Indian College Fund has launched the $2.25 million Wounspekiya Unspewicakiyapi program to support Native teacher recruitment, development and retention for grades K-12. The two and a half year program aims to increase Native teacher enrollment at tribal colleges and universities. Margaret A. Cargill Philanthropies provided the funding for the program, which is designed for students who are interested in education careers from the recruitment phase to their first and second academic years, through teacher education programs to state certification and employment, according to a statement. The College Fund selected five tribal colleges and universities with existing teacher education programs for the first year of the program. Teaching programs at other institutions can qualify for small innovation grants in the second year of the program. "As parents and educators, we know teachers not only impact skills, knowledge, and abilities of students, they also complement the role of the family as caretakers and role models," President and CEO of the College Fund Cheryl Crazy Bull said in a statement. "The College Fund welcomes this opportunity to partner with our TCUs and Margaret A. Cargill Philanthropies to increase the number of Native teachers of our children and youth."
Gaming
• The Mohegan Tribal Gaming Authority signed an agreement with Las Vegas, Nev.-based VizExplorer to add the firm's campaignViz data solution at Wilkes-Barre, Pa.-based Mohegan Sun Pocono casino. The new program will help property executives strengthen their direct marketing strategies, according to a statement. "We look forward to seeing the financial impact of VizExplorer solutions as we implement these products across our brand," David Parfrey, vice president of marketing at Mohegan Sun Pocono, said in a statement. "VizExplorer has fantastic tools to help us execute our strategy and their team really understands our business." Mohegan Sun Pocono is the fourth Mohegan sun property to work with VizExplorer.
• The Coeur d'Alene Tribe's Coeur d'Alene Casino in Worley, Idaho has added a new video gaming test area in collaboration with gaming machine manufacturers including AGS, Bluberi, Everi, Konami, Scientific Games and Gaming Arts, according to a statement. The so-called Discovery Den, which opened on New Year's Eve, will rotate in new the new bingo-based gaming machines every quarter, giving players a first look at games before they're released. "To be recognized as a location to feature these new games is an honor," Coeur d'Alene Casino CEO Laura Penney said in a statement. "The latest innovative video gaming machines will be revealed right here; it will be the only place in the Inland Northwest where guests can come discover these new games."
Event
• Mille Lacs Corporate Ventures will hold the 2022 National Leadership Development Conference on June 20-22 at the Grand Casino in Hinckley, Minn. The conference theme is "Staying Anchored in Servant Leadership" and will feature speakers and best practices in leadership. Registration starts at $499. More information is available at this link.
Want more news about the $130 billion tribal economy?
Tribal Business News publishes thoroughly reported and well-crafted stories about Native businesses and entrepreneurs, growth and expansion strategies, best practices, economic data, government policy and other relevant business news. Tribal Business News is required reading for tribal council members and leaders of Native businesses, as well as state and federal legislators, policymakers, economic developers, entrepreneurs, bankers, lawyers and anyone interested in doing business in Indian Country.
Sign up for our free newsletter to track Native business and the tribal economy. Or sign up for a premium digital subscription ($99/year or $10/month— cancel anytime) to gain full 24/7/365 access to our business news reporting. Megwetch.