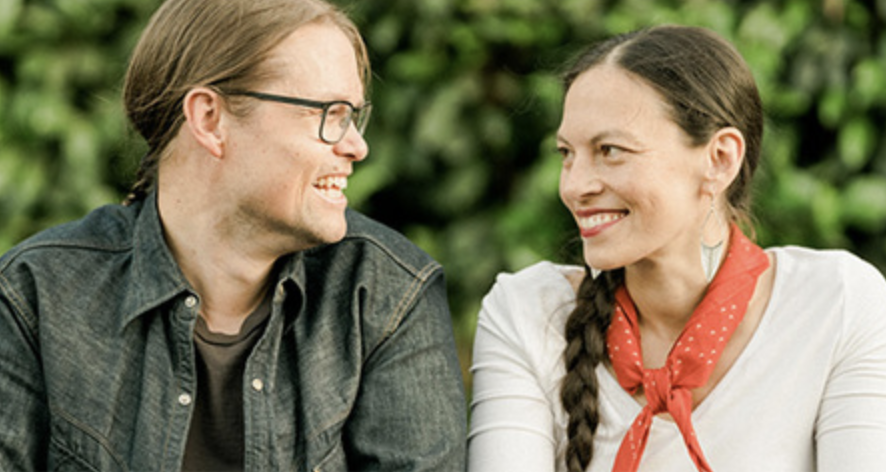 Details

By

Tribal Business News Staff

Economic Development
PORTLAND, Ore. — Indigenous-owned garment company Ginew Inc., a maker of denim "Native Americana" fashion items, plans to scale up its collection after securing a new investment from Indigenous-led venture capital fund Raven Indigenous Capital Partners.
Ginew Inc., founded by Amanda Bruegl and Erik Brodt, aims to "transform the Native narrative in the apparel industry." The company's products are fusion of Native American style with Ojibwe, Oneida and Stockbridge-Munsee design elements in heirloom-quality garments and goods from premium materials.
"Ginew is a very personal brand," Bruegl (Oneida, Stockbridge-Munsee) said in a statement. "Raven and Ginew are very compatible culturally, which is very important to us as we look to accelerate Native opportunities. One of our first priorities is to thoughtfully expand our collection."
Based in Vancouver, British Columbia, Raven uses a proprietary "Indigenous impact measurement" to invest in innovative and scalable businesses to drive Native American economic development.
According to the firm, the investment feeds into the shared goals of Raven and Ginew to expand Indigenous representation in the apparel industry, nurture a cultured-centered approach to business, develop a resilient Native economy, and promote the well-being of people and the planet through economic development.
"I felt pride when I first experienced the Ginew brand and the garment collection," Jacqueline Jennings, venture partner at Raven Indigenous Capital Partners, said in a statement. "It reflects Indigenous excellence at a scale I haven't seen in the market. This led us on a journey to learn about this family business and their vision to revitalize the Indigenous economy. We are excited to support Ginew as it scales its collection, increases its international presence and transforms Native participation in the apparel industry."
In addition to Ginew Inc, Raven's portfolio includes eight Native American-owned companies, including cruelty-free cosmetics brand Cheekbone Beauty, technology and data solutions company OneFeather and software testing company PLATO. Ginew represents the firm's first investment in a garment company.
The firm also is an investor in Totem Technologies Inc., and Indigenous-owned and -led fintech company that is creating a banking app and partnering with tribes to distribute benefits to members, as Tribal Business News previously reported.
Brodt (Ojibwe) also serves as associate professor of family medicine and assistant dean for Native American health in the Oregon Health & Science University School of Medicine. Last year, he was elected to the National Academy of Medicine.
With Ginew, Brodt said the company wants to be "very intentional" in how it sources materials and finds collaborators.
"Amanda and I aim to transform the Native narrative in the apparel industry and we are grateful for Raven's support," Brodt said in a statement.