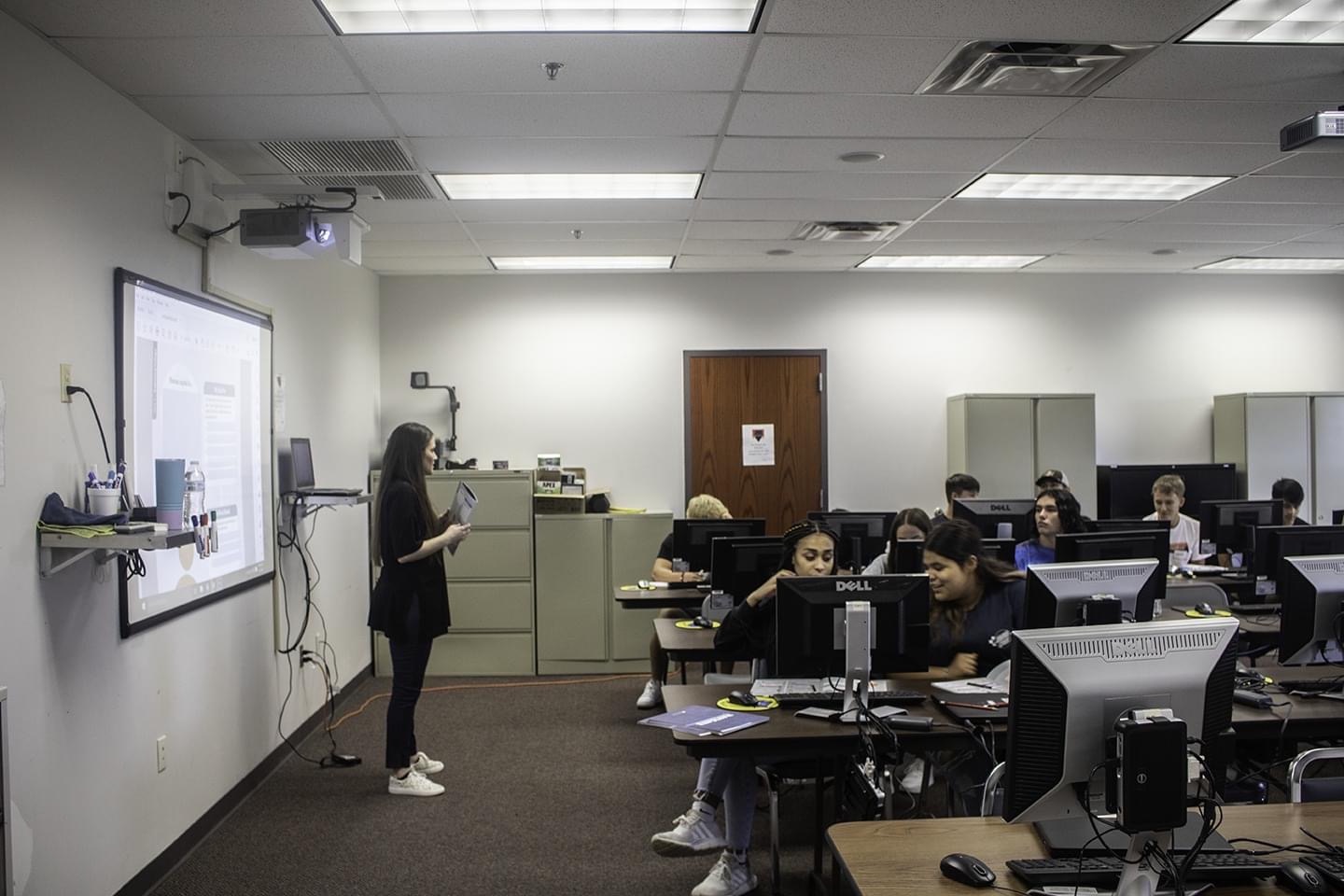 Details

By

Elyse Wild

Economic Development
OSAGE NATION RESERVATION, Okla. — Osage Nation will use a $40.6 million grant to develop critical broadband infrastructure on the tribe's more than 2,200-square-mile reservation in northwestern Oklahoma.
The award is one of the largest so far under the U.S. Commerce Department's Tribal Broadband Connectivity Program, a $980 million initiative under the National Telecommunications and Information Administration.
To date, the NTIA has funded 69 tribal broadband projects and deployed more than $700 million. The first round of funding closed on Sept. 1, 2021, and drew 280 applications. A second round will open this fall.
Christa Unap-Fulkerson, Osage Nation Grants Management and Budget Director, said the grant writing team approached the application from all angles. Additionally, the tribe hired an I.T. consultant to create a digital map to ensure the areas most in need will have a reliable connection.
Fulkerson told Tribal Business News it was important for the grant application to focus on the outlying areas of the reservation that experienced the most extreme disparities, and where residents faced significant barriers to accessing education.
"We had criteria for the areas we focused on," Fulkerson said. "It included health disparities, food insecurity, no opportunity for jobs or education, and you might have to drive to Timbuktu to go to a class somewhere."
Never miss the biggest stories and breaking news about the tribal economy. Sign up to get our reporting sent straight to your inbox every Monday morning.
Osage County is the largest in Oklahoma. The tribe has 20,000 enrolled members, with 6,790 living on the reservation. The broadband infrastructure will allow tribal members to use existing tribal resources that are difficult to access for residents in the more rural areas of the reservation. For instance, the Osage finances education for tribal members, but without broadband or reliable transportation, accessing those programs can prove challenging for some members.
"There are services we provide, but if you can't access them, it's hard to benefit from them," Fulkerson said.
By digging deep and examining the multitude of solutions comprehensive broadband could provide for education, business, health care and culture, Fulkerson and her team submitted their "dream plan" to the NTIA.
"We took into account where we are and where we could be," Fulkerson said. "We shot for the moon."
The grant provides funding for 16 self-supporting communications towers to be installed on 12 areas of the reservation, which will facilitate a point-to-point high-speed wireless connection to everyone in the Osage service area.
"This award is a game changer for our broadband efforts," said Osage Principal Chief Geoffrey Standing Bear. "I want to give credit where credit is due, and that's with the hard work and dedication by the Osage Nation Information Technology and Grants Department. Their efforts will greatly benefit Osages and Osage community members for many years to come."
Fulkerson said that broadband would not only help members access education, jobs and entrepreneurial growth, but also provide a means of connection critical for mental health and ease the challenges of rural life.
"We have to take this opportunity to get us closer, to get us more connected and be more connected with each other," she said. "We have a lot of Osages who grew up here, left to get an education and explore the world, and came back to work here — I am one of them."
Fulkerson left the reservation to earn her bachelor's in human services management and an MBA from the University of Phoenix before working in health care management. Today, she lives in Tulsa and commutes an hour each way to the Osage Nation for work. She hopes bringing broadband to the reservation will give younger generations pathways to opportunities that will allow them to bring back their experience and knowledge to create better outcomes for tribal members.
"I am most looking forward, ultimately, to seeing someone like me who grew up around here who didn't think they could do much, to see the generations coming up benefit from it and break down disparities within our culture," Fulkerson said. "This bridges that digital divide we all feel. This brings us out of our shells and opens us up to the world. Sometimes that is all a child or young adult needs to grow some wings."
Want more news about the $130 billion tribal economy?
Tribal Business News publishes thoroughly reported and well-crafted stories about Native businesses and entrepreneurs, growth and expansion strategies, best practices, economic data, government policy and other relevant business news. Tribal Business News is required reading for tribal council members and leaders of Native businesses, as well as state and federal legislators, policymakers, economic developers, entrepreneurs, bankers, lawyers and anyone interested in doing business in Indian Country.
Sign up for our free newsletter to track Native business and the tribal economy. Or sign up for a premium digital subscription ($99/year or $10/month— cancel anytime) to gain full 24/7/365 access to our business news reporting. Megwetch.