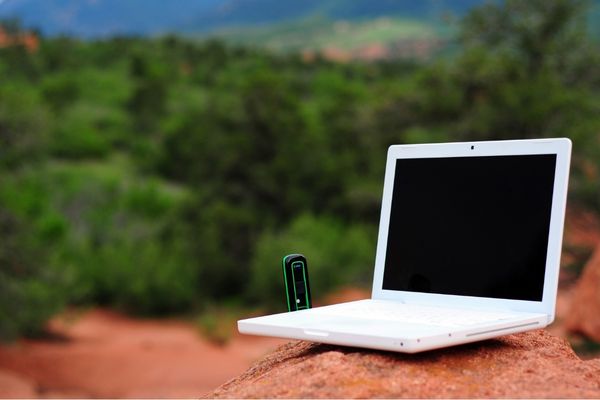 Details

Economic Development
Traditional internet access isn't as much of a problem in King William County, Virginia, as it might be in other rural areas, says Upper Mattaponi Tribe Community Development Director Morgan Dean — but it's not just getting a signal that's the problem.
In addition to weak connectivity, many of the residents of the Upper Mattaponi Tribe community didn't have anything to access the internet with, Dean told Tribal Business News.
"We've had a few citizens who are experiencing homelessness, so we'd been working on getting them hotspots while they were living in their car," she said. "People were using their cell phones and they'd only be able to get on the internet six days a month because their data would just evaporate."
When the National Telecommunications and Information Administration's (NTIA) Tribal Broadband Connectivity Program opened up its first funding opportunity in 2021, the Upper Mattaponi jumped at the chance to apply. The tribe was among the first awardees in November 2021, receiving nearly $475,000 to distribute 200 laptops to community members in need.
"These computers have really provided access to people already fighting their way out of poverty," Dean said. "I just think of one girl able to continue her GED education because of her access, or elders who have been able to get ahold of their families over Zoom and Skype and avoid the social isolation that came with COVID."
Never miss the biggest stories and breaking news about the tribal economy. Sign up to get our reporting sent straight to your inbox every Monday morning.
The Upper Mattaponi were among the first of $5 billion in applications made for the Tribal Broadband Connectivity Program's initial $980 million in funding. Since the program's inception, the NTIA has awarded 51 projects a total of $290 million, ranging from infrastructure projects to feasibility studies and adoption assistance — such as the Upper Mattaponi's laptops.
The massively oversubscribed program received a second $2 billion in funding from the Infrastructure Investment and Jobs Act in late 2021 but it only recently announced how that new funding would be split: the NTIA will add $1 billion to the original funding opportunity and save $1 billion for a second funding opportunity to be announced in the fall of 2022.
Assistant Secretary for Communications and Information Alan Davidson made the announcement during a visit to Alaska in early August, according to an NTIA statement.
"The response to our Tribal high-speed internet program demonstrated a critical need for improved connectivity on Tribal lands," Davidson said. "Thanks to President Biden's Bipartisan Infrastructure Law, we'll be able to award an additional billion dollars in grants in the very near future."
A second funding opportunity could allow tribes who missed the initial deadline for the Tribal Broadband Connectivity Program to apply again, a significant concern for tribes who felt the initial funding opportunity was poorly communicated and too short, according to prior Tribal Business News reporting.
The NTIA statement noted there was no need for tribes who made the initial 2021 deadline to reapply for the renewed funding.
'A great equalizer'
Tribal broadband has rapidly accelerated to the forefront of policy discussions in the wake of COVID-19 and subsequent social shifts, such as moves to distance learning and telehealth.
An April 2020 FCC report notes that just 46 percent of rural tribal areas have basic broadband access, compared to 92 percent of non-tribal households. The Biden administration has since poured billions of dollars into an array of grants and funding programs in an attempt to address the issue.
While the Tribal Broadband Connectivity Program represents the most significant direct effort, smaller grant programs in other agencies have either broadened their eligibility to include tribes or focused on particular details of broadband development.
Earlier this year, national tribal government liaison for the First Responders Network Authority Adam Geisler suggested tribes should apply for the Enabling Middle Broadband Infrastructure Grant, which contains a further $1 billion pot of funding. Additionally, the Department of Agriculture's ReConnect Loan and Grant Program has up to $350 million in unmatched grants for tribal governments, Alaska Native Corporations, colonies, and other underserved communities.
However tribes may accomplish it, access has become an important issue for Native citizens in the digital age, said Dean at the Upper Mattaponi Tribe.
"It's become a great equalizer in a lot of ways for tribal citizens who don't have the extra resources," Dean said. "This has been really impactful for us. It's allowed us to help more people in ways we couldn't before."