Officials speaking at a White House briefing in late February outlined further expansions and a potential second funding opportunity for the National Telecommunications and Information Administration's efforts in improving tribal access to broadband.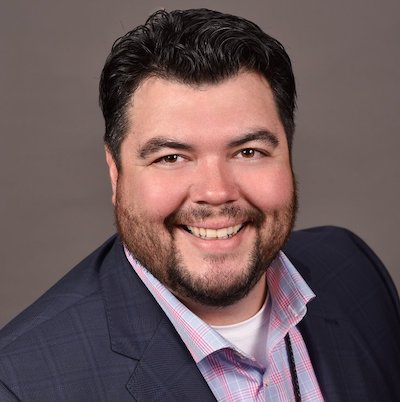 The expansion stems from the Infrastructure Investment and Jobs Act passed in November of last year that allocated approximately $65 billion toward improving broadband access across the country.
"What we're really talking about here is supporting the closure of the digital divide," said Adam Geisler, national tribal government liaison for the First Responders Network Authority, who spoke during the briefing on behalf of NTIA, a department of the U.S. Department of Commerce.
The most direct expansion involves the Tribal Broadband Connectivity Program, a $980 million grantmaking fund established under the American Rescue Plan Act last year.
The program received a further $2 billion in funding, according to an NTIA fact sheet, bringing the total funding to almost $3 billion. As Tribal Business News previously reported, tribes submitted grant applications of more than $5 billion for the round, an indication that demand far-outstripped the initial funding.
Geisler said the agency was currently evaluating how much of that new funding would support initial applications and how much would go toward a second funding opportunity.
Moreover, the next opportunity should prove less hectic for tribes, many of whom struggled to meet the original three-month deadline for the first grant application.
"The window was very, very short, and we had tribes that never even got their tribal councils together to get a resolution to support those applications," Matthew Rantanen, the co-chair of the National Congress of American Indians Subcommittee on Technology and Telecommunications, said in a prior report. "They did not have access to attend some of those webinars. You missed half of the tribes in the application process."
Geisler said the next grant application window would provide six months to apply instead of three as a means of giving tribes more time to collect necessary information and meet criteria for consideration. In addition, the window to commit funds to projects will be extended from 12 to 18 months, and the implementation window expands from one year to four years.
"We heard you loud and clear," Geisler said during the White House briefing.
Middle mile grants
Geisler also encouraged tribes to apply for the "Enabling Middle Mile Broadband Infrastructure" grant, which stems from a further $1 billion pot of funding.
That grant aims to "expand and extend middle mile infrastructure to reduce the cost of connecting unserved and underserved areas to the internet backbone," according the NTIA.
The "middle mile" refers to the space between major network access points, often found in cities, and distant communities, many of them rural. Building out the infrastructure to reach these communities can prove prohibitively costly.
Geisler highlighted a set of five requirements for grant applications, at least two of which must be met for the application to be considered. They include:
adopting "fiscally sustainable middle mile strategies;"
committing to offering non-discriminatory interconnection to other groups or agencies;
identifying "specific, documented, and sustainable demand" for middle mile interconnection;
identifying conditions/resources for speeding up the project; and/or
demonstrating benefits to national security.
"We anticipate this being hyper competitive," Geisler said. "This is the opportunity here."
More information about the Enabling Middle Mile grant can be found at this link.