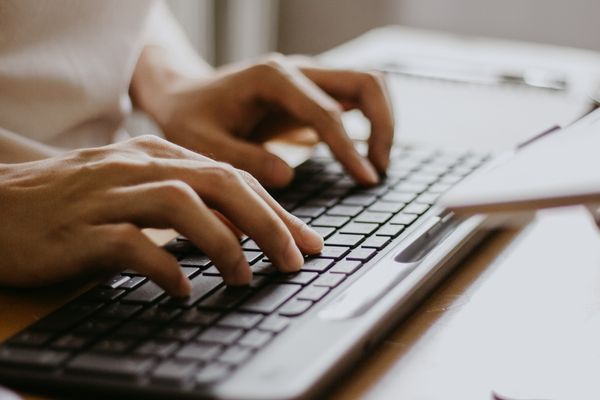 Details

Economic Development
The Yurok Tribe in northern California relies on wireless communication to get its citizens online, but that's not always reliable.
Broadcasting the signal over multiple miles of forested, uneven terrain can cause problems, even in the wake of CARES Act funding and the 2.5 GHz bandwidth the tribe licensed.
With an award of $61 million from the National Telecommunications and Information Administration's (NTIA) Tribal Broadband Connectivity Program from the Commerce Department, the tribe can begin the crucial work of installing middle-mile infrastructure. The Yurok Tribe plans to bring a fiber connection close enough to the reservation to provide more reliable, fixed wireless internet access through seven new wireless towers.
That's an "absolute game changer," not just for the tribe but also other customers in the rural area along the Klamath River that the tribe calls home, said Tribal Chairman Joseph James.
"Lack of communication is a big problem for us," James said. "This will impact us greatly in a good, positive way. This is going to be a big deal for us as Yuroks, for our government, for our community, and our businesses."
The Yurok celebrated the award alongside the Hoopa Valley Tribe, who received a $65 million grant. The Hoopa Valley's award will help install middle-mile fiber and bring internet to 1,045 unserved households, as well as construct a data center, build a wireless tower, and provide workforce development training, according to an NTIA statement.
"The Hoopa Valley Indian Reservation has had a long-standing lack of connectivity due to our remote and rural location," Hoopa Public Utilities District General Manager Linnea Jackson said. "The allocation from the Tribal Broadband Connectivity Program will improve educational, telehealth, and economic development opportunities for our tribal people for generations to come."
The combined $126 million for the Hoopa and Yurok Tribes, alongside a $17 million infrastructure award for the Spokane Tribe of Indians in Washington, brings the NTIA's total broadband awards to more than $726 million since the program's inception in 2021.
While the initial funding opportunity ended in September 2021 with $980 million to distribute, the Infrastructure Investment and Jobs Act added another $2 billion to the program, expanding the initial funding opportunity by $1 billion and creating a second $1 billion funding opportunity this fall.
Never miss the biggest stories and breaking news about the tribal economy. Sign up to get our reporting sent straight to your inbox every Monday morning.
The 69 awards issued so far have ranged from providing tribes with laptops and hotspots for getting their citizens online to building infrastructure, like the 62 miles of fiber the Yurok Tribe plans to install. That new line will run from Orick to Crescent City, including last mile spurs extending from the fresh backhaul into smaller communities like Requa and Klamath Glenn.
The fiber installation joins a project called the Klamath River Rural Broadband Initiative, led by the neighboring Karuk Tribe. That project will run fiber cable from 50 miles from Orleans, Calif. to Orick, serving as a complementary service to the Yurok's planned line between Orick and Crescent City.
Middle-mile infrastructure can prove to be expensive. Prior Tribal Business News reporting placed the potential costs for connecting federally recognized tribes across the country at $7 billion to install nearly 8,000 miles of fiber infrastructure connecting tribes to nearby "backbone" lines.
Those costs stem from the initial build-out of fiber networks, during which telecommunications companies often avoided tribal lands to avoid dealing with tribal governments, said Matthew Rantanen, director of technology at the Southern California Tribal Chairmen's Association.
"When they ran into tribal sovereign nations, it slowed them way down because … they had to navigate a second government," Rantanen previously told Tribal Business News. "They had to worry about rights-of-way issues, and other issues that they weren't used to navigating. They avoided them like the plague because they didn't know how to navigate them fast enough."
That means that even an award of $61 million serves as a good "starting point," but does not foot the entire cost of future telecommunications infrastructure, James said.
"It is a beginning," James said. "We're rural and isolated, and the lack of fiber for the middle mile impacts us greatly. This is a huge grant for the Yurok Tribe, but we've got a long way to go, and it's not enough money yet."
With these initial funds under their belt, the Yurok plan to build their new line and towers within three years, time and supplies permitting.
After that, the tribe hopes to get into telecommunications manufacturing, building gear to help people get online. James hopes the broadband installation is the beginning of new economic partnerships, growth, and services that benefit the whole region.
"We're on the receiving end; I also want to be on the distribution side of it," James said. "We're still in the planning phases, but we want to be manufacturing this equipment and sharing our skills outside of it to create jobs."
Want more news about the $130 billion tribal economy?
Tribal Business News publishes thoroughly reported and well-crafted stories about Native businesses and entrepreneurs, growth and expansion strategies, best practices, economic data, government policy and other relevant business news. Tribal Business News is required reading for tribal council members and leaders of Native businesses, as well as state and federal legislators, policymakers, economic developers, entrepreneurs, bankers, lawyers and anyone interested in doing business in Indian Country.
Sign up for our free newsletter to track Native business and the tribal economy. Or sign up for a premium digital subscription ($99/year or $10/month— cancel anytime) to gain full 24/7/365 access to our business news reporting. Megwetch.