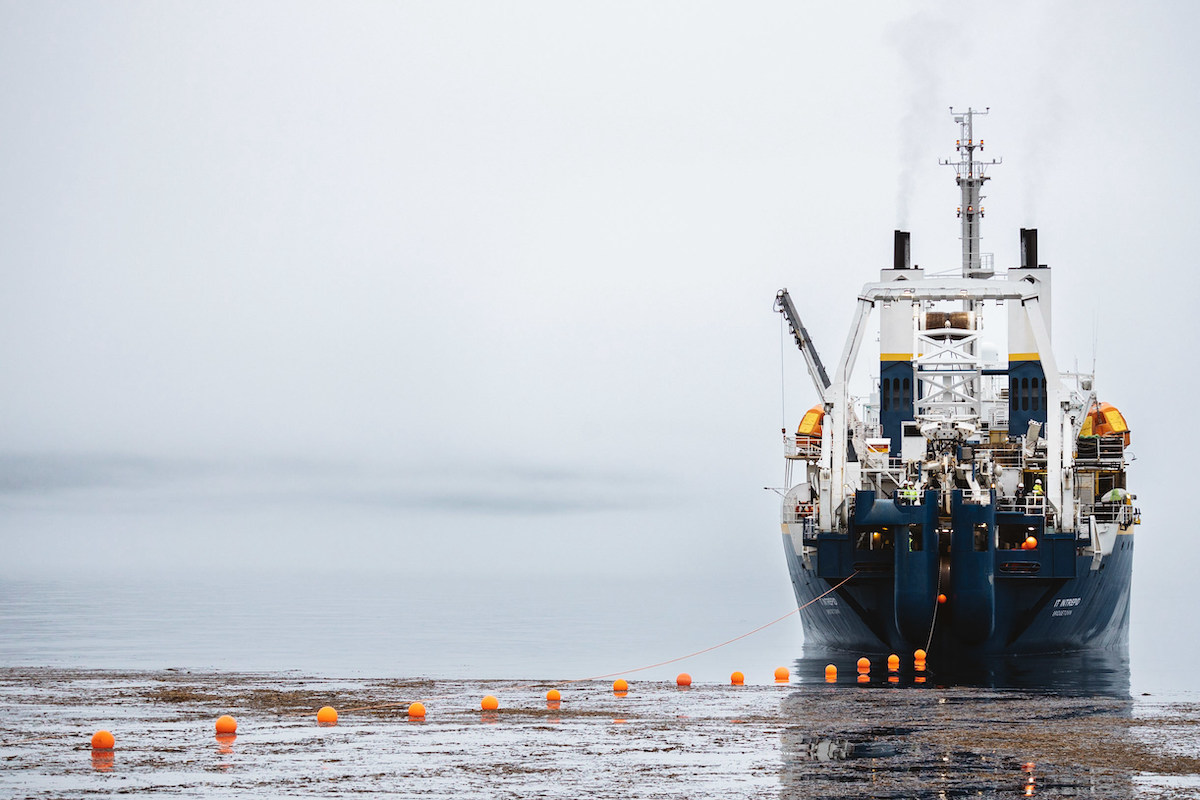 Details

Economic Development
A new partnership between the Native Village of Port Lions and Alaskan provider GCI aims to slash customers' monthly costs while simultaneously increasing internet speeds to 2 Gbps via an undersea fiber connection.
The project, made possible with a $29.3 million grant from the National Telecommunications and Information Administration's Tribal Broadband Connectivity Program, should finish construction in 2024.
When it's complete, it will make internet connections more reliable and affordable for residents of the Kodiak Island community, said Denise May, interim administrator for the Native Village of Port Lions, who currently pays $500 a month for a "limited" internet connection.
According to coverage tracker Broadbandnow.net, the fastest connection currently available in Port Lions goes up to 25 Mbps, meaning it only meets the Federal Communications Commission's (FCC) definition for serviceable broadband (25 Mbps download, 3 Mbps upload) at peak speeds.
"This will allow us to compete globally, have opportunities to educate our kids," May said. "This is going to be an urban price in a very rural community. That's crucial."
The project builds off GCI's existing push into the Aleutians region, where the company has leveraged $58 million to build 800 miles of subsea fiber. By partnering with GCI to springboard off of its existing work, Port Lions will help bring that speedy connection not only to the village but also to Chignik Lagoon, Chignik Lake, Cold Bay, False Pass and Ouzinkie.
"It took four days for somebody to peel me off the ceiling," May said. "It brought the house down, to say the least. People have been very excited and very fortunate to have this. I think our corporations in Alaska, as well as other tribes, have offered many congratulations."
Port Lions Grant Coordinator Dorinda Kewan said the project would bring the village and its surrounding communities "into the 21st century."
"We've been terribly underserved until now," Kewan said. "We need to applaud the fact that our community members will be able to access the things they need and still be able to make a living and acquire an education without having to leave the village."
An improved, affordable internet connection — May estimated her bill would end up being around $179 a month after the fiber goes live — would become the difference between a declining and thriving community.
"We're going to be able to access telehealth services we didn't have until now," Kewan said. "People who moved away will have a chance to move home while doing remote work."
Port Lions' economy has struggled amid the privatization of fishing enterprises in the region. The resulting competitive fishing market has made it difficult for the village's families to sustain themselves.
Improved connectivity could attract new businesses and economic activity to the region, giving the connected communities more pathways to prosperity.
"The internet is such an important part of all the functions in the world now," Kewan said. "With a better connection, businesses could come here and grow."
Never miss the biggest stories and breaking news about the tribal economy. Sign up to get our reporting sent straight to your inbox every Monday morning.
Solving the middle mile
The Port Lions broadband project aims to solve the "middle mile" challenge by offering service to rural communities often ignored by large conglomerates that constructed fiber backbone networks in the first place.
Establishing hard-wired connections between major nodes and smaller communities can often be the most expensive part of a connectivity project. Because so many reservations and Indigenous communities are rural, the digital divide in Native America has left more than half of tribal households underserved.
COVID-19 exacerbated the issue by requiring many families to turn to remote work, telehealth, and online classes, which often proved inaccessible in areas without sufficient connectivity.
The Tribal Broadband Connectivity Program funding the Port Lions network expansion is the largest federal push directed at solving the connectivity crisis. To date, the program — which was recently expanded from $980 million to roughly $2 billion — has allocated $756 million to tribal communities.
"During my recent trip to Alaska, I met with the community members of the Native Village of Port Lions and know this investment in their community will be life-changing," Assistant Secretary of Commerce Alan Davidson said in a statement. "Affordable and reliable high-speed Internet for these remote villages means access to jobs, health care and education. It also means keeping their community's future alive by bringing their community members back home."
For GCI, the project offered an opportunity to expand its AU-Aleutians connectivity project and help bring Port Lions and its neighbors online.
"Fiber is the gold standard of connectivity," said GCI Director of Rural Affairs Jan Nelson in a statement. "GCI has decades of fiber optic experience, and we firmly believe that middle-mile fiber networks are the fastest and most effective way to close the digital divide in Alaska."
May said the connection offered a measure of hope for the struggling village.
"It's hope for a community that has struggled to survive," she said. "This is going to provide so many opportunities right here at home. Our hope is that our culture will continue to survive right in our community."