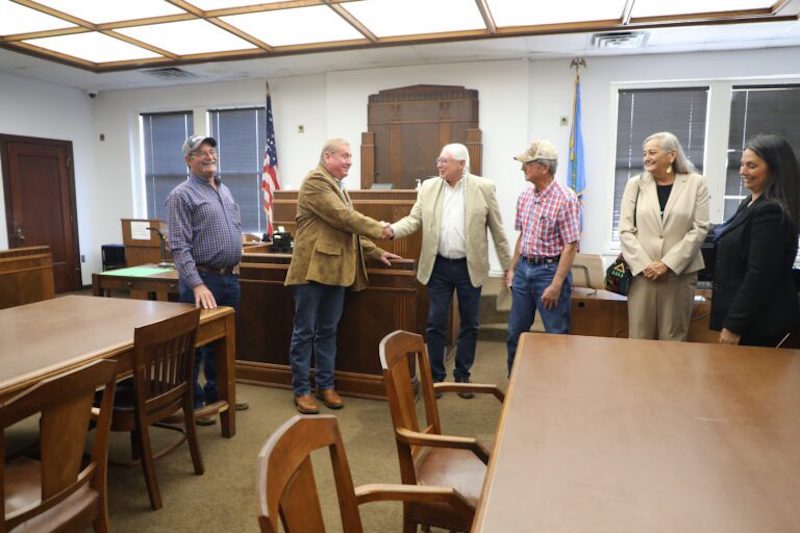 Details

By

Elyse Wild

Economic Development
PAWNEE, Okla. — Pawnee Nation has signed an intergovernmental agreement with Pawnee County in Oklahoma to collaborate on infrastructure projects that affect residents.
The agreement establishes a policy to collaborate and cooperate on a government-to-government basis for planning, building and maintaining Pawnee Nation streets and roadways within the boundaries of Pawnee County; and sharing staff and equipment.
Pawnee Nation is headquartered in Pawnee, Okla., with tribal jurisdiction extending to parts of Noble, Payne and Pawnee counties. The tribe has 5,600 enrolled tribal members.
According to 2020 Census data, the total population of Pawnee County is approximately 16,400, with 15.4 percent of county residents living below the poverty line — above the national average of 11.6 percent.
Pawnee County has more than 30 bridges, many built in the mid 1930s and early 1940s during the Works Progress Administration.
Pawnee Nation Transportation and Safety Manager Chris McCray says the collaboration between the two entities will allow the tribe to allocate funds it receives from federal grant programs. In November 2021, the Biden Administration signed the Bipartisan Infrastructure Law, which includes $4 billion in funding to tribes for roads and bridges.
"It is a collaborative effort. Not any one agency or government has the money to do everything," McCray said. "With access to the funds that are coming to the tribes, it's huge. For a poor county like Pawnee, it is difficult to maintain roads and bridges."
Never miss the biggest stories and breaking news about the tribal economy. Sign up to get our reporting sent straight to your inbox every Monday morning.
Councilwoman Dawna Hare, who chairs the Pawnee Nation's Intergovernmental Affairs Committee, says the agreement builds on prior arrangements the tribe maintained with the county. The two entities have a history of working hand-in-hand, but the relationship was interrupted in 2010 when Rex Duncan was elected the district attorney of Pawnee and Osage counties.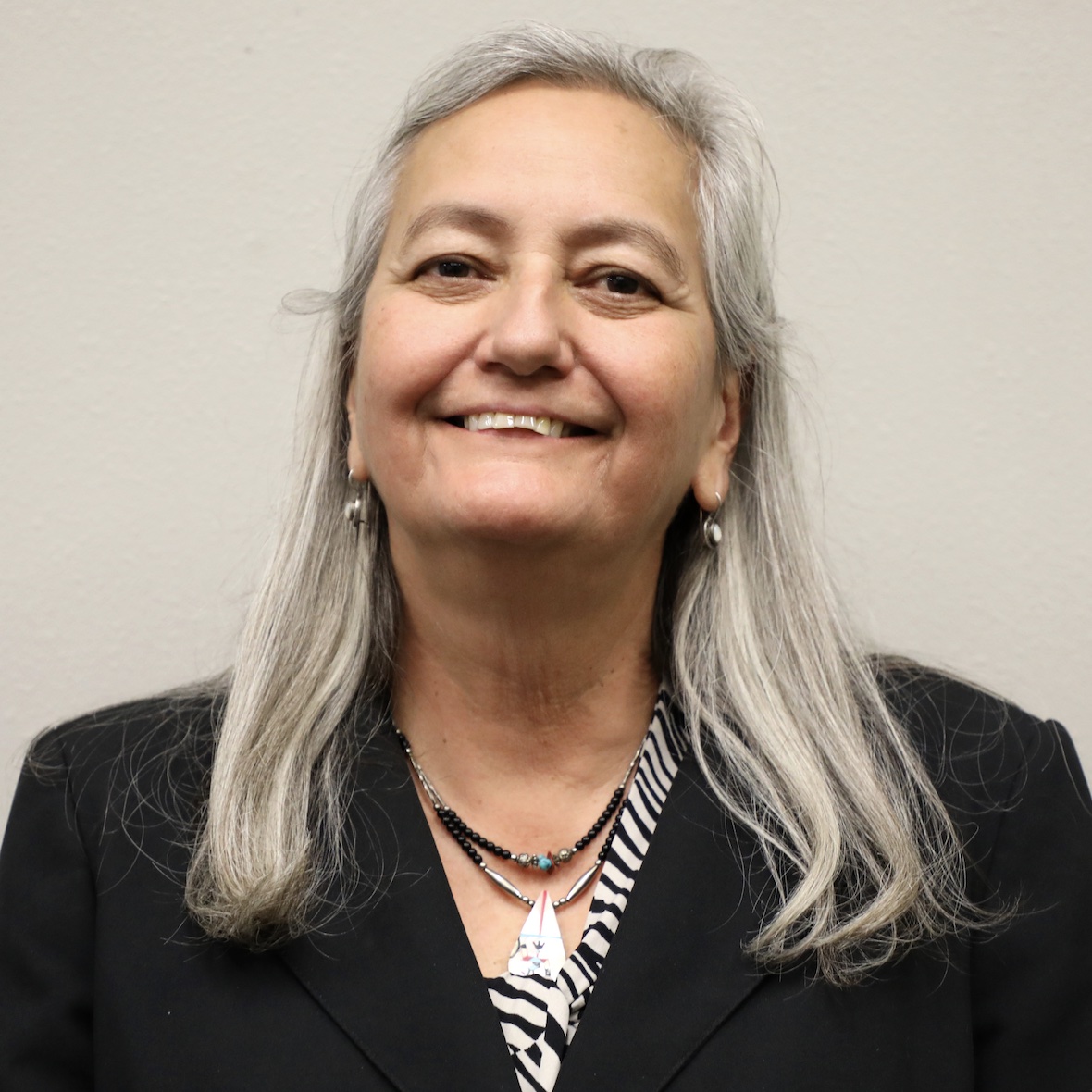 Dawna Hare, councilwoman for Pawnee Nation. (Courtesy photo)"He refused to work with the tribes," Hare said. "He would not approve any agreement, so we didn't work together for a few years."
The Pawnee Nation Intergovernmental Affairs Committee formed two years ago to drive the tribe's external relationships. Hare said it was time again for the tribe and the county to work in sync once again.
"We decided to start reaching out to the county commissioners to create a new agreement," Hare told Tribal Business News. "We want to start identifying infrastructure funds we qualify for so that we can all benefit."
Pawnee Nation has a substantial presence in the county and city of Pawnee. The Nation owns more than 30 buildings on Pawnee Reservation and in downtown Pawnee and is the City Utility Authority's largest customer, paying $300,000 annually in electricity bills.
Moreover, the Nation regularly contributes to public schools, local nursing homes, emergency services and fire protection. In the last five years, the tribe has provided more than $13 million in transportation and road projects to the City of Pawnee, according to a statement.
Pawnee County Commissioner Jerry Skidgel has extensive experience working with the tribe, having retired from the Bureau of Indian Affairs in 2010 after working for 23 years as a soil conservationist.
"I've worked with Pawnee Nation for more than 20 years," Skidgel said. "This agreement will benefit the county quite a bit. We have a lot of bridges in our area and getting state road money to work on them just doesn't go far enough. All the help the tribe can give us, we sure appreciate it."
Last spring, Pawnee Nation made efforts to forge better intergovernmental relations with the City of Pawnee, hosting a joint meeting to explore ways to collaborate. However, relations quickly deteriorated over how the city council handled a real estate deal involving the tribe.
The Nation intended to purchase a city building to house the tribe's Division of Health and Community Services program. After the Nation's cash offer at the asking price was accepted, the city added building-use restrictions that would prevent the tribe from putting the building and land into trust.
After the initial deal fell through, and as the city accepted new offers, the tribe made a second bid — again for asking price — which the city rejected in favor of a new bid from a third party. The poorly handled transaction resulted in the Nation taking a step back and deciding to work with the city on a case-by-case basis.
"They didn't handle it well," Hare said of the city. "We have allies in the community who were going to the city and saying, 'This is really coming off as racist.'"
In the aftermath of the bungled deal with the city, the collaborative agreement between the tribe and the county underscores the importance of cohesive and respectful intergovernmental relationships.
"I think us working with the county commissioners will show the citizens that Pawnee Nation is collaborative," Hare said.
Skidgel says that with inflation driving up costs, it's more important than ever for tribes and government entities to work in tandem to cover as much ground as they can in meeting the intersecting needs of tribal and non-tribal residents.
"It's very important that we work together," Skidgel said. "With the cost of everything these days, money doesn't go far enough."
Want more news about the $130 billion tribal economy?
Tribal Business News publishes thoroughly reported and well-crafted stories about Native businesses and entrepreneurs, growth and expansion strategies, best practices, economic data, government policy and other relevant business news. Tribal Business News is required reading for tribal council members and leaders of Native businesses, as well as state and federal legislators, policymakers, economic developers, entrepreneurs, bankers, lawyers and anyone interested in doing business in Indian Country.
Sign up for our free newsletter to track Native business and the tribal economy. Or sign up for a premium digital subscription ($99/year or $10/month— cancel anytime) to gain full 24/7/365 access to our business news reporting. Megwetch.