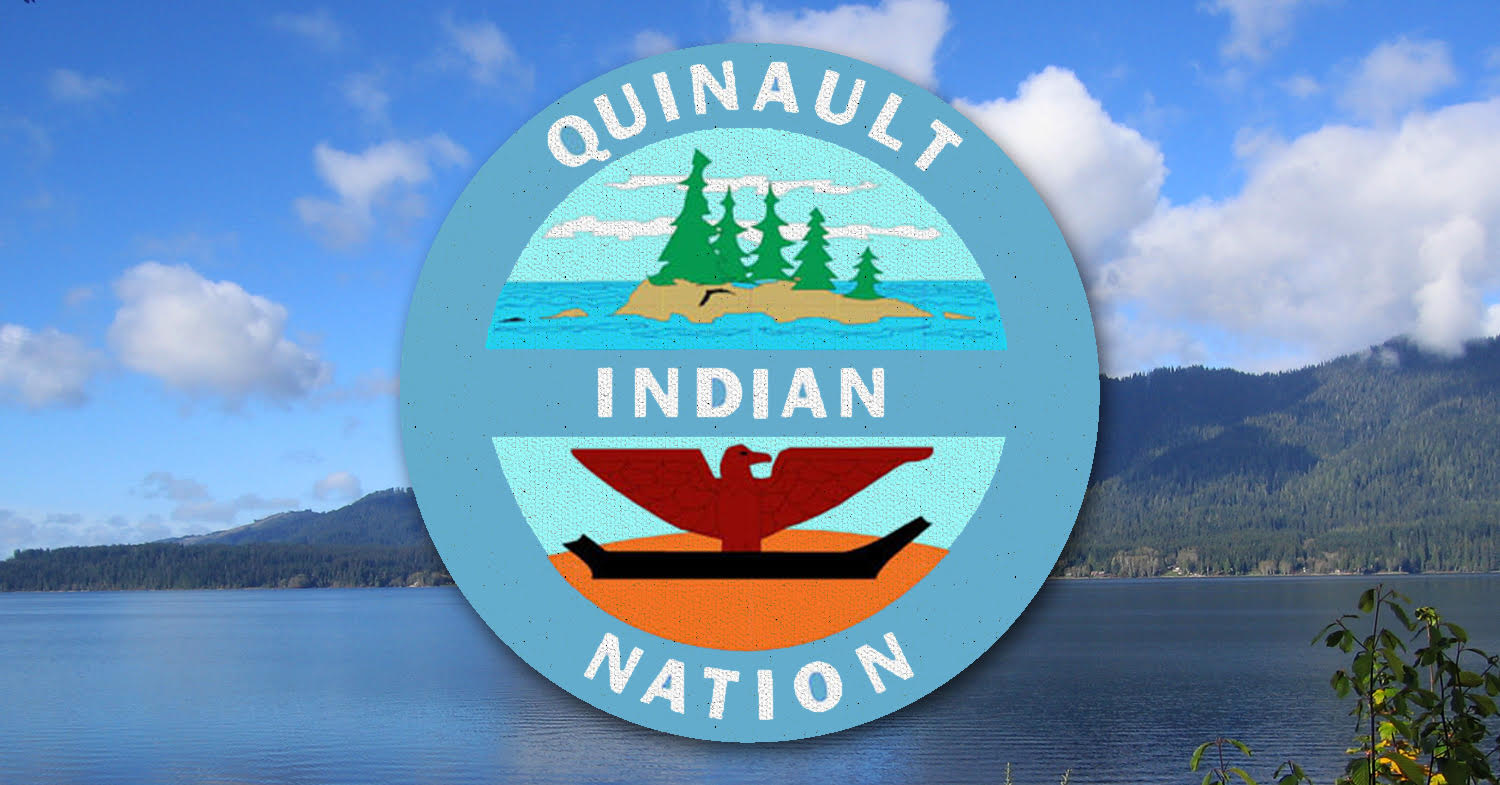 Details

Economic Development
TAHOLA, Wash. — A new cable landing station established on the Quinault Indian Nation reservation will bring internet connectivity to underserved markets across Washington and Oregon.
The station will be managed by Toptana Technologies, a new tribal enterprise that will use tribal funding to establish new subsea fiber along the reservation's 30 miles of Washington coastline — the first such new fiber in the area in 20 years.
Amid a national push for widening broadband access, especially in widely unserved Indian Country, the Quinault Tribe hopes to bring more people online, said Tyson Johnson, head of development for Toptana Technologies.
"We live in an area of Washington that's very economically depressed and has really poor operational infrastructure, and we've seen a growing digital divide in our community," Johnson said. "We realized that unless we made a targeted investment to improve our infrastructure, we would continue to be left out."
The cable landing station — effectively the nexus point for subsea fiber making landfall — and surrounding fiber optic backhaul will help bridge coastal connections with the Interstate 5 corridor. The new fiber optic network also will support trans-Pacific data transfer, connecting the region to potential Asia-Pacific and Oceania partners.
The cable landing station will support four subsea customers at launch with a plan to expand to 16 customers over time, according to Toptana.
Together with the new underground fiber network, Toptana's project will close the gap in a subsea network that primarily lands in California and Oregon, leaving rural areas outside of those two nodes struggling to make connections, Johnson said.
"There's been regulations, such as an offshore marine environment, that have stopped new cable from going in that area for years," Johnson said. "With the Quinault Nation being its own sovereign government, we've been able to work through those issues in a different way."
Never miss the biggest stories and breaking news about the tribal economy. Sign up to get our reporting sent straight to your inbox every Monday morning.
The tribe commissioned a feasibility study on the economic benefits and environmental effects of a subsea network. Johnson said the tribe found the cable will have "minimal" environmental effects and realized an economic opportunity in providing services to coastal customers.
A new hub in a traditionally unserved region could also help attract new partners or customers to the area, bringing new jobs and investments.
"Bigger businesses are looking for new hub spots. This is a really good opportunity for us," Johnson said. "We're bringing our nation into the 21st century and creating all these opportunities by connecting our communities to industry standard internet."
Notably, the tribe began its feasibility study in 2019 and committed to an investment in Toptana and the cable landing station well before the flood of federal funding for tribal broadband began in 2021.
Toptana is funded entirely by the Quinault Tribe, rather than relying on initiatives such as the U.S. Department of Agriculture's ReConnect grant or the Tribal Broadband Connectivity Program from the Commerce Department's National Telecommunications and Information Administration. While Johnson wouldn't disclose how much the tribe invested so far, he said the Quinault Tribe and Toptana could look into federal funding in the future, calling it a "great opportunity" for the new enterprise to expand its reach.
Johnson added that the tribe's private push to build in an area that struggled with new development for decades is emblematic of Indian Country's need to handle problems well before they became widespread to other communities.
"It just shows in many ways that tribes are working on issues that the mainstream eventually comes to. We feel those impacts first, we feel climate change first, we feel economic disparity first, so this is just another one of those issues we've had to look at first," Johnson said. "A lot of tribes have been pursuing these for a number of years at this point."
Toptana's solution tackles a widely-acknowledged major problem in getting internet connections to rural communities, including many tribal reservations. It provides "middle-mile" connectivity between more extensive fiber backbones and distant towns and villages, which can prove prohibitively expensive to construct for relatively few customers, as Tribal Business News previously report.
Construction on the cable landing station and fiber optic network on the Quinault reservation will begin mid to late 2023, with the project expected to go live in 2025.
Through solutions like Toptana, the Quinault Tribe hopes to support economic development and growth in the region.
"Toptana Technologies will greatly support tribal and non-tribal communities' ability to access key digital resources at industry standards found in other communities that are increasingly required for healthcare, economic development, education, employment, and more," Quinault Indian Nation (QIN) President Guy Capoeman said in a statement. "We envision a world where connectivity powers endless possibilities to advance quality of life while preserving stories and traditions for generations to come. Toptana presents this opportunity for QIN to help lead our community forward toward a world where the digital divide simply does not exist."
Want more news about the $130 billion tribal economy?
Tribal Business News publishes thoroughly reported and well-crafted stories about Native businesses and entrepreneurs, growth and expansion strategies, best practices, economic data, government policy and other relevant business news. Tribal Business News is required reading for tribal council members and leaders of Native businesses, as well as state and federal legislators, policymakers, economic developers, entrepreneurs, bankers, lawyers and anyone interested in doing business in Indian Country.
Sign up for our free newsletter to track Native business and the tribal economy. Or sign up for a premium digital subscription ($99/year or $10/month— cancel anytime) to gain full 24/7/365 access to our business news reporting. Megwetch.