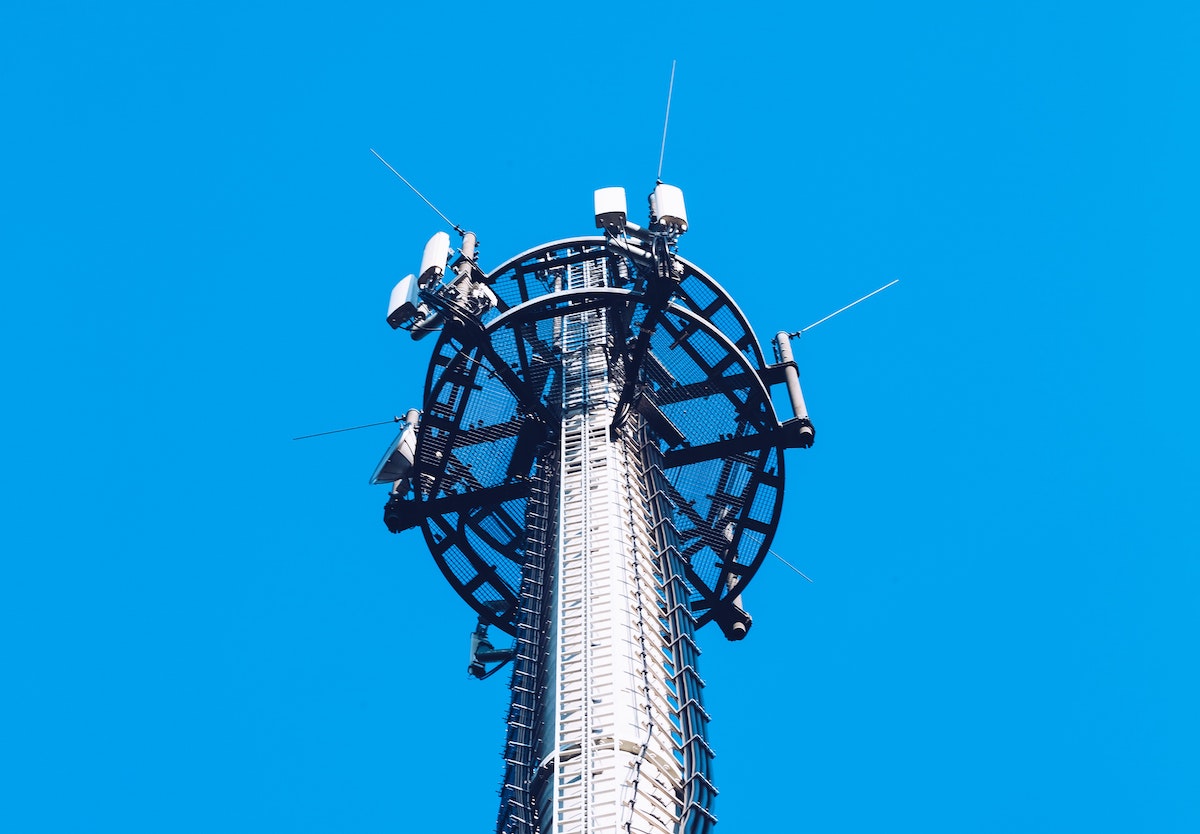 Details

Economic Development
The Osage Nation will leverage federal funding and local partnerships to bring internet to its Oklahoma reservation through a new tribally-owned broadband department overseeing a swathe of new infrastructure.
Wahzhazhe Connect comprises 16 cell towers and more than 200 miles of new fiber optic lines to get Osage citizens and non-Native residents in Osage County connected with the wider world around them.
Wahzhazhe will come online in phases over the next two years, department head Dr. James Trumbly told Tribal Business News. Where possible, homes will be connected to new fiber directly for connections of more than 1 gigabit per second, while other residents will receive fixed wireless broadband service through the new cell towers.
Never miss the biggest stories and breaking news about the tribal economy. Sign up to get our reporting sent straight to your inbox every Monday morning.
Trumbly attributed the development of the service to a push by employees in Osage Nation's I.T. department: Mark Kirk and Bill Fenton.
"The next major boom in connectivity is going to be where broadband is available," Trumbly said. "Kirk and Fenton knew it was going to be an economic driver for Osage County and the Osage Nation, and they started applying for grants."
Fenton, in turn, cited Osage Chief Geoffrey Standing Bear as his inspiration for the seed that would become Wahzhazhe Connect.
"One of the best ways I've heard it described is by Chief Standing Bear - he said you know, back in history, they first had rivers that everybody traveled by, and rivers brought people together, and then you had the wagon trails, and then you had the railroad and then you had roads, and all these things brought people together and have brought the world closer," Fenton said. "Broadband internet is the next river or path that brings people together, and it's the next step in our future.
Those grants included the National Telecommunications and Information Administration's (NTIA) Tribal Broadband Connectivity Program and the ReConnect program through the Department of Agriculture's Rural Utility service. Osage Nation eventually received both: the tribe was awarded $40.6 million from the NTIA and $13.9 million from the Department of Agriculture.
Between the flood of funding and the help of local partners such as technology training center Tri County Tech, the Osage Nation hopes to realize Fenton and Kirk's vision for a completely connected Osage County.Tri County Tech will host an initial cohort of eight to 10 people beginning in January to kick off their training program, then expand as continued funding allows, Trumbly said.
"We're really optimistic that we're going to be able to build this thing out the way they planned it," Trumbly said. "We're just excited about the opportunity to make this whole thing a reality."
Tri County Tech will provide workforce development and training as Wahzhazhe brings its staffing up to speed, according to Osage Nation. Tri County Chief Instruction Officer Tara Gotwalt said the institution is pleased to partner with the tribe in training new field workers and technicians.
"Tri County Tech was recently the recipient of American Rescue Plan Act (ARPA) funds to be directly used for providing Broadband Fiber Optic Training in our district," Gotwalt said in a statement. "Tri County looks forward to providing a variety of short-term training courses for those looking for new careers in the Broadband Fiber Optic industry."
The support comes amid a nationwide push to bring connectivity to Indian Country, especially in the wake of the pandemic, which forced adaptations in online learning and telehealth.
The Federal Communications Commission reported in April 2020 that 46 percent of households in rural tribal areas have basic broadband access, compared to 92 percent of non-tribal households. That digital divide became a sticking point for many tribes struggling to adapt to needs during the pandemic, according to prior Tribal Business News reporting.
Osage County was no exception. Many of the county's 45,000 people remain unserved or contend with inconsistent, slow connections that inhibit everything from remote learning to business opportunities and working from home.
"There's pockets of places that are completely unserved or aren't getting the speeds they need — our goal is to raise all of those up to where they're classified as served at speeds that are acceptable," Trumbly said. "By putting in this infrastructure and raising those speeds, we're going to open a wide berth of opportunities for people."
Those opportunities include everything from telemedicine to economic and entrepreneurship advances, such as managing online stores and businesses. Connecting Osage County could also attract new companies to invest in the reservation, said Fenton.
Sovereign nations stand to offer a lot to companies who come to their lands, but only if the technology and infrastructure exist to support incoming investors, Fenton said.
"Just like there's food deserts, there's communication and technology deserts where we can't entice companies to come and set up shop in our areas without the technology they need," Fenton said. "Once again, high-speed internet and broadband is a fundamental piece of that, so for us to not have these places wither and die, we need to have this lifeblood that will bring companies and entice them to come into Indian Country."
"The tribe could also employ an improved connection to preserve their culture and traditions, Trumbly said. The new department head pointed to sharing and propagating information on ribbon work and finger weaving through online classes or sharing and reinforcing language preservation efforts.
"The impact Wahzhazhe could have on our way of life is mind-boggling," Trumbly said. "I think it's going to be really transformative for us."
It's not just connectivity, either; Wahzhazhe plans to employ as many Osage county residents and tribal members as possible, turning the new department into a workforce opportunity, as well.
With rapidly growing staff numbers, Trumbly said the new department planned for an "aggressive" rollout over the next two years as they install the bulk of the new fiber trunk and begin construction on the new cell towers. First on the list are senior communities in Pawhuska and Fairfax so that elders can begin using the internet as soon as possible. That will give elders a chance to visit doctors, speak with family members, and stay connected in emergency situations, Trumbly said.
"I'm really happy with the impact that's going to have for them," Trumbly said. "This is a way to help our elders — to make sure we can connect with them and that they're taken care of."
The $54.5 million represents the start of Osage Nation's broadband aspirations, Trumbly said: The final result of Wahzhazhe Connect depends on future grant funding to continue expanding and building on the tribe's new foundation.
"How many people we can eventually hook up depends on what grants we get going forward," Trumbly said. "It's the same question with our workforce. We're going to hire as many Osage citizens as our funding will allow."