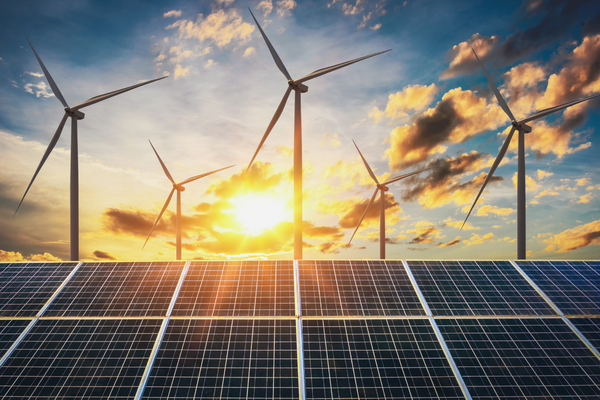 Details

Energy
This May, the Tribal Energy Equity Summit will bring tribal leaders and federal agencies together to discuss how to make an increasingly prominent transition to clean energy on a mass scale fair and just for Indian County.
Hosted solar energy nonprofit Indigenous Energy Initiative, the summit invites tribal leaders from state and federally recognized tribes for a three-day conference in St. Paul, Minn. at the InterContinent St. Paul Riverfront Hotel from May 22 to May 24. Notably, says, Indigenous Energy Initiative CEO Cheri Smith, a representative from the Federal Energy Regulatory Commission (FERC) —which assists consumers in securing safe and efficient energy solutions — will be in attendance.
Never miss the biggest stories and breaking news about the tribal economy. Sign up to get our reporting sent straight to your inbox every Monday morning.
"This is the first time that FERC has ever agreed to sit down and talk about the history of the agency," Smith said. "We have a chance to rebuild our electric grid to be inclusive of tribes — but for this to be a just transition, it's essential that tribes are part of the discussion.
This is also a place where federal officials and tribal leaders are going to sit together in community, where federal officials can hear about the impacts of transmission, electrification, access to electricity, rate disparities, and whether tribes are able to interconnect these huge projects funded by the IRA."
The Inflation Reduction Act of 2022 contained some of the most aggressive moves on climate change ever made by the United States government, including billions aimed at supporting clean energy, such as wind and solar, as the technology propagates across the United States.
Some of those billions will help tribes get similar efforts off the ground, according to prior Tribal Business News reporting, both through new loan programs and wider access to solar energy tax credits. But translating that new surge of funding into completed, interconnected projects is going to require a policy shift, rather than just throwing cash at the problem, Smith said, making building relationships between tribes and the FERC critical.
"We realize this has the potential to be a bit contentious — but it's about listening to one another and building relationships that are necessary for any development," Smith said.
The summit's chief discussion will center around the interconnection queue — a growing pile of projects waiting on approval to connect to wider grid networks through local utilities and ultimately through policies enacted by FERC. The queues currently stand at more than 1,500 gigawatts seeking approved connectivity. Only a fifth of those projects will ever actually be completed, Smith said, and those that do make it to completion are taking longer on average than before.
Without some kind of intervention, tribes will be left with newly built equipment, grids, and utilities that can't go anywhere or function within a larger grid network, she added..
"The amount of new electric capacity in these queues is growing dramatically, especially with the IRA. There are multiple applications you need to submit to access the grid, or tap into the grid," Smith said. "The trends are concerning — we absolutely need to have some evaluation and reform of these interconnection processes for any of this IRA funding to make its way into actual projects being commissioned."
A report by the Lawrence Berkeley National Laboratory notes that the total capacity in US interconnection queues grew 40 percent year-over-year in 2022, with more than 1,350 gigawatts of generation and 680 gigawatts of storage waiting to connect. As a result, queue times are increasing — the typical project in queue spent five years waiting for connectivity approval compared to three years in 2015 and fewer than two years in 2008.
An energy nonprofit organization called the Working for Advanced Transmission Technologies (WATT) Coalition points to grid enhancement technologies such as advances in power flow controls and topology controls as potential methods for opening up capacity and speeding up queue times, but encouraging grids to build and deploy that equipment could require FERC to provide incentives or funding support, the Coalition writes.
The IRA will only likely exacerbate these queue times, Smith said, which makes taking steps toward lowering them all the more important.
"It's about a just transition," Smith said. "The IRA and related legislation provided tribes with access to billions of dollars for development, but without capacity building, and without reform to interconnectivity, those successes won't materialize."
To that end, Indigenous Energy Initiative is offering both free access to the Tribal Energy Equity Summit and travel stipends for tribes who want to come and speak to their experiences with renewable energy and the barriers they're facing to bringing their utilities online, Smith said.
"We don't want cost to be a barrier — this is about catalyzing meaningful and effective dialogue," she said. "Energy is as essential as water to any community, so it can be harmful to have these discussions without everyone at the table."
Registration for the Tribal Equity Summit can be found here.