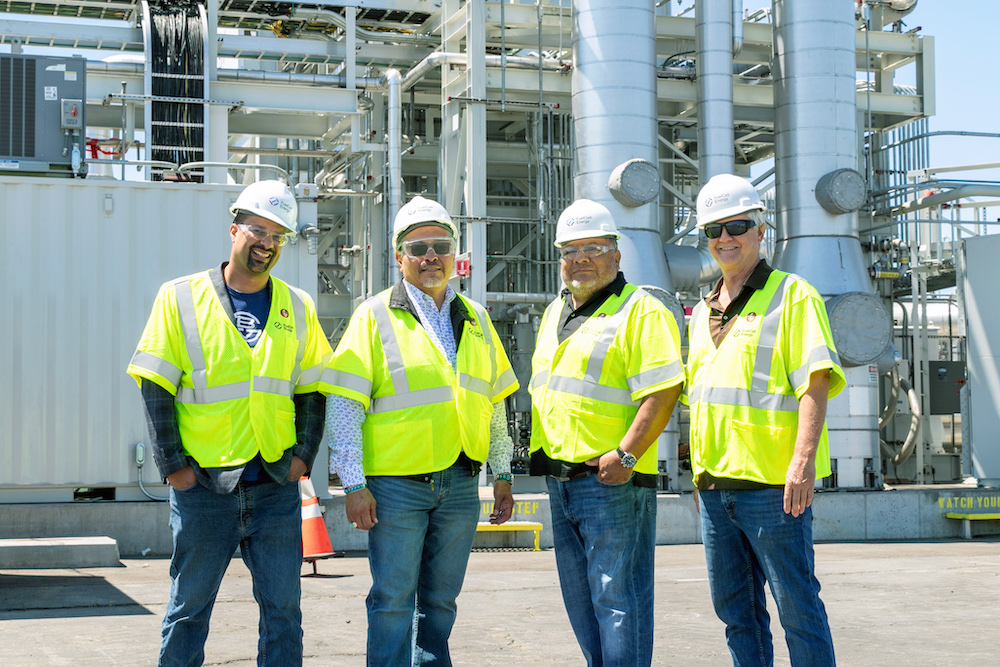 Details

Energy | Environment
Brown Venture Group LLC, a Black-owned venture capital firm, said it made an undisclosed investment in Big Navajo Energy, a Navajo-owned company focused on clean and renewable energy solutions for tribal and rural communities.
Big Navajo Energy, founded in 2012, specializes in sustainable hydrogen production on native lands. The hydrogen will be used as a clean fuel source for both tribal and rural areas.
Never miss the biggest stories and breaking news about the tribal economy. Sign up to get our reporting sent straight to your inbox every Monday morning.
Dory Peters, president and CEO of Big Navajo Energy, said the investment is "significant enough to sufficiently launch phase one of this project." That step will be critical to Big Navajo Energy moving forward in its serious discussions with NASA, Fuel Cell Energy, Navajo Nation, and others, Peters said.
Brown Venture Group, which typically invests between $25,000 and $5 million in technology startups, has formed collaborations with tribal governments, NASA, and the United States Patent and Trademark Office. The Minneapolis-based venture firm's first fund, which has raised $18.8 million according to an August federal filing, said it has invested in more than 30 startups, including those in clean energy, fintech, health, tech, and software.
Paul Campbell, co-founder and managing partner of Brown Venture Group, highlighted the need to support Indigenous innovation, emphasizing the significant underfunding faced by Indigenous communities.
This investment comes in response to a stark disparity in venture capital funding. A recent report revealed that in 2021, only 0.013% of venture capital went to Native Americans, despite their 2.09% population share.
Campbell, who says he has Black and Indigenous heritage, noted that venture capital investment in tribal communities is almost nonexistent due to a lack of connections to these communities by non-diverse investors. He told Tribal Business News last year that his venture firm wants to deploy more capital, but also wants to foster an ecosystem that supports Indigenous entrepreneurs and connects them with investors who understand their unique needs and goals.
"The long-term goal is that Brown Venture Group (wants) … to build the capacity to get other Indigenous leaders to be involved in equity financing and creating solutions that make sense for their communities," he said, noting an additional desire to see Indigenous entrepreneurs "be successful in their own ventures, scale and then start launching their own venture funds, if it makes sense."