MINNEAPOLIS, Minn. — A venture capital firm founded to invest in Black, Latinx and Indigenous technology startups has partnered with three tribes to create equity financing solutions that fit with tribal values.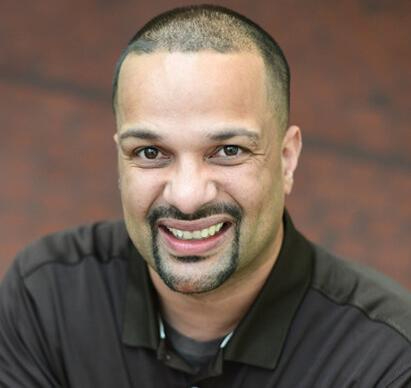 As it works toward the close of its first $50 million fund, Minneapolis-based Brown Venture Group detailed plans to work with the tribal governments of the ​​Mesa Grande Band of Mission Indians, Confederated Salish and Kootenai Tribes of the Flathead Reservation and the Apache Tribe of Oklahoma.
Co-founder Paul Campbell, who has Black and Indigenous heritage, said the tribal outreach comes as Brown Venture Group realized it needed to deepen its relationships in Indian Country to ensure capital gets into the hands of Indigenous founders.
"A lot of times, people will skip the relationship step and assume they know the solutions," Campbell told Tribal Business News. "Co-creating the solutions has been the biggest thing for us in these relationships, and how can we make sure to increase capital into the hands of high-potential founders and Indigenous businesses that were often overlooked.
"We knew we would have to move in these relationships as slow as we must to keep the integrity intact, and as fast as we can."
Along with the partnerships, Brown Venture Group — which invests between $25,000 and $5 million in technology startups in a range of sectors — aims to co-develop workshops that help familiarize Native entrepreneurs with the nuances of equity finance as well as bring cultural awareness to investors.
While Brown Venture Group wants to ensure it deploys capital with Native-led tech startups, the firm aims to foster an ecosystem that supports Indigenous entrepreneurs and connects them with investors who understand their unique needs and goals, Campbell said.
"The long-term goal is that Brown Venture Group (wants) … to build the capacity to get other Indigenous leaders to be involved in equity financing and creating solutions that make sense for their communities," he said, noting an additional desire to see Indigenous entrepreneurs "be successful in their own ventures, scale and then start launching their own venture funds, if it makes sense."
Never miss the biggest stories and breaking news about the tribal economy. Sign up to get our reporting sent straight to your inbox every Monday morning.
Focusing on the entrepreneurial ecosystem can help create a sustainable system for tribal communities that doesn't hinge on securing highly competitive grants or typically underfunded government programs.
"For the past 50 years, tribes have relied on federal and other grants to support their business development efforts," Keely Linton, president of the Mesa Grande Business Development Corporation, said in a statement. "The problem with that model is that it's not sustainable. When the grant money runs out, the business is finished.
"We are creating a new model with this partnership. It's an exciting opportunity to think differently about developing a sustainable pathway to success, especially for smaller tribes like ours."
Supporting 'business scaffolding'
As it develops relationships with tribes and Indigenous entrepreneurs, Brown Venture Group also looks to partner with other organizations involved in what Campbell calls the "business scaffolding." That includes Native community development financial institutions (CDFIs), Native business incubators and others working to advance Indigenous entrepreneurship and business formation.
"We know that by no means are we the only solution, we're part of the solution," Campbell said. "It's trying to figure out what's the greatest need, how can we come alongside and work with CDFI programs and others to provide the information so that we can actually get there.
"We can bring subject matter experts as well as partner with the CDFIs that work in the communities and anybody else who's actually trying to work and provide business scaffolding."
Campbell said part of Brown Venture Group's opportunity also extends to bringing to the table parts of the entrepreneurial support system that may not have traditionally focused on Native founders. However, he acknowledged the challenges in branching out beyond the groups already familiar with Native communities because some organizations tend to be paternalistic in their approach to Indigenous entrepreneurs.
"Some people come to this work and assume that they know what people need, but they need to realize that the barriers to economic contribution are different," he said.
For example, many venture capital funds tend to invest in companies founded by people within their networks, which often do not include Black, Latinx and Indigenous people, leading to a unique set of hurdles for BIPOC founders to access funding, according to Campbell.
"When you're pitching your idea, you're not just pitching your idea, you're dealing with pattern recognition. How can you as an Indigenous founder come in and pitch a VC that's so used to seeing one group of contributors, and the minute you show up, they start asking questions because they realize that this person is not like the others," he said. "You're already starting from a position of, 'Well this person doesn't look like the others.'"
To that end, while the National Venture Capital Association tracks diversity in the investing community, its racial and ethnic data are limited to Black and Latinx individuals. Indigenous peoples do not appear in the data.
Even so, some venture capital firms have expanded their focus to include Indian Country or have targeted Native-owned companies as part of a BIPOC focus.
Relevance Ventures, a Native-led firm based in Brentwood, Tenn. that invests in financial technology and health and wellness companies, last year detailed its plans to seek early-stage investment opportunities with Native American founders, as Tribal Business News previously reported.
Detroit, Mich.-based ID Ventures, the venture capital arm of Invest Detroit, a CDFI lender, launched its Funding, Access and Mentorship Program to invest $10,000 to $25,000 annually in four to six startups led by Black, Hispanic, Native American or immigrant founders.
As well, the $25 million Grand Rapids, Mich.-based New Community Transformation Fund plans to invest in West Michigan com­pa­nies owned and ​operated by BIPOC leaders. The fund's investment committee includes Kurtis Trevan, a citizen of the Match-E-Be-Nash-She-Wish Band of Pottawatomi Indians and the former CEO of tribally owned Gun Lake Investments.
Removing barriers
Even with its intentional investment thesis, Brown Venture Group has been taking a measured approach to investing in Indigenous communities. None of its 13 current portfolio companies are Indigenous-led, although the firm is considering some tribal-led businesses in its pipeline, Campbell said.
"Candidly, we didn't open it up all the way at first because we wanted to make sure we had the right structure in place to make sure that we weren't going to create cultural malpractice and not be able to deliver what we're trying to get accomplished," he said.
As well, because the firm is investing in communities that are often overlooked by the mainstream investment industry, Campbell certainly feels a certain pressure to deliver and demonstrate success out of the gate. He envisions Brown Venture Group could invest in 20 to 30 Indigenous-led companies out of its first $50 million fund, of which it has raised more than three-quarters of its goal.
"We're casting our scope to look all over Turtle Island to get good opportunities. What we need to do is have successes we can point to so we can change the narrative," Campbell said. "Removing barriers to economic contribution helps us all."