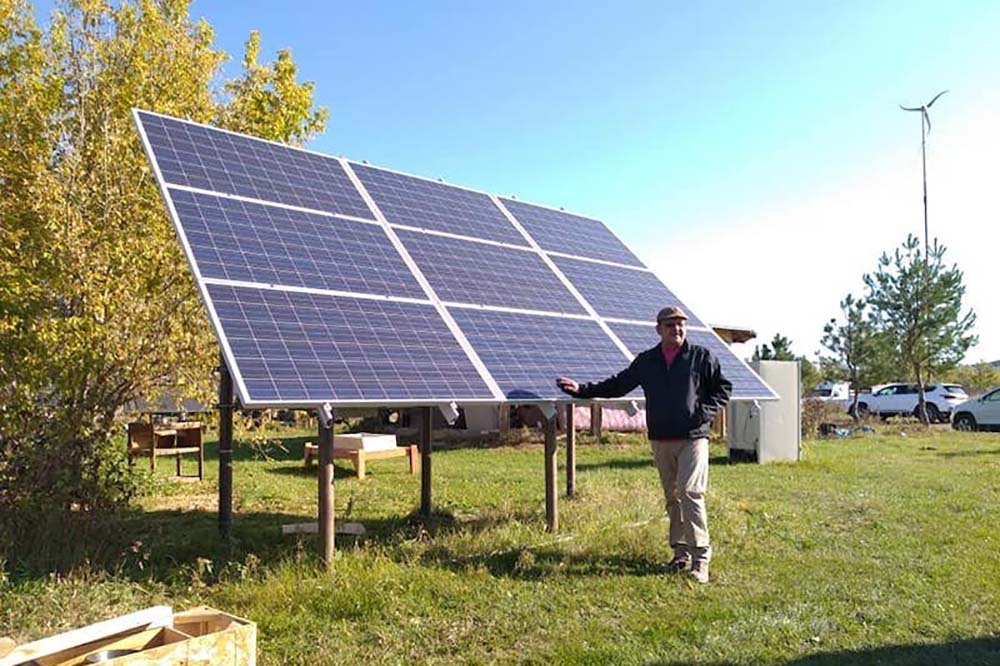 Details

Entrepreneurism
An initiative tied to the Massachusetts Institute of Technology aims to help Indigenous entrepreneurs and innovators address challenges specific to Native communities.
Solve, a nonprofit initiative of M.I.T., hopes to address issues such as language preservation, sustainability, economic development or health care access and outcomes via its 2021 Indigenous Communities Fellowship program.
The program is currently accepting applications from nonprofit, for-profit and unincorporated businesses, as well as people with ideas about solving key challenges in Native communities. Selected fellows will receive a minimum of $10,000 in seed money, nine months of intensive support both individually and as a cohort, and five years of post-program support.
The support ranges from individualized coaching and mentorship to cohort-wide help via monthly calls, events and funding opportunities.
Aaron Slater, the U.S. interior and Indigenous communities officer for M.I.T. Solve, said the program aims to build a sense of community among Native entrepreneurs and innovators that's often absent in their work otherwise.
"I talk to a lot of Native entrepreneurs and they often feel alone," Slater (Navajo Nation) told Tribal Business News. "I think a big part of the value is building out that network."
The application window for the fellowship closes June 7. Solve will select six to eight fellows in September.
Applicants are encouraged to bring "community-centered" ideas to the table, Slater said. The goal isn't to bring overbroad suggestions, but rather specific, community-focused solutions and plans.
"Ideally, we want the applicant to be providing a solution that is by and for the community that they serve," Slater said. "That is of the utmost priority. This isn't somebody airdropping in and saying, 'I have a great idea for Indians,' but rather a community-based solution."
Slater also stressed that ideas should focus on Native culture and potentially Indigenous technology in their approaches and implementation.
"Since we're the Massachusetts Institute of Technology, people like to talk about machine learning and a lot about robotics, but there's Indigenous technology to consider, too," Slater said. "An easy example of this is thinking of Native agricultural practices. These are millenia old, but they're also at the bleeding edge. They're still the best ways to be caring for the land. We want to make sure people understand that our definition of technology includes that."
'Small but mighty'
Native entrepreneurs represent a "small but mighty" demographic, according to Slater.
Encouraging and connecting them is paramount to getting their ideas off the ground, he added. As well, building off of partnerships and shared ideas formed an important part of improving and honing solutions.
"I would say the cohort is incredibly important," Slater said. "Being able to have like-minded entrepreneurs and innovators from across the country and from diverse Indigenous backgrounds is invaluable."
The approach has worked for three years running after M.I.T. Solve began the Indigenous Communities Fellowship in 2018. The project stemmed from a challenge issued by Dakota Pipeline Water Protector Phyllis Young during an acceptance speech for an award from the school.
"I know M.I.T. is the brass ring of technology, and I'm seeking a partnership," Young told the school. "I'm not content to go home with this [award]. … The rhetoric is over in America; it's time for action."
M.I.T. Solve launched its pilot fellowship with the Oceti Sakowin community focused on sustainability, selecting six fellows with projects ranging from solar energy to community gardening courses. In the years following, the fellowship opportunity has expanded to include tribes across the United States, whether federally recognized, state recognized, or non-recognized.
Subsequent fellows' projects have run the gamut from protecting medicinal plants to improving telehealth. Slater pointed to 2020 fellow Michael Running Wolf's project — the International Wakashan A.I. Consortium — as a particular success story for the fellowship.
Wolf's project, which has brought together 4,000 contributors from across the globe, focuses on improving automated speech recognition software to better recognize and adapt to the Makah language spoken by the tribe of the same name.
Wolf's report on the project demonstrates the very problem he's trying to solve: Only 16 of the Consortium's 4,000 participants are fluent Makah speakers.
By enabling A.I. to better comprehend the Makah language, which is polysynthetic, Wolf hopes to not only preserve and improve fluency in Makah and its family of languages, but also to provide similar services for other polysynthetic languages, like Navajo. Wolf's report states the market for automatic speech recognition technology is considerable as well, expected to hit $24.9 billion by 2025.
"Imagine if you're able to communicate with your phone using your Native language, or a tribe is able to create games for their young people to learn the language," Slater said. "It's really groundbreaking and really visionary."
The Wakashan A.I. Consortium represents a good example of the kind of projects Solve is hoping to support, Slater added.
"We need solutions that foreground culture and harness Indigenous technologies in their applications," Slater said. "That's the core of the programming."