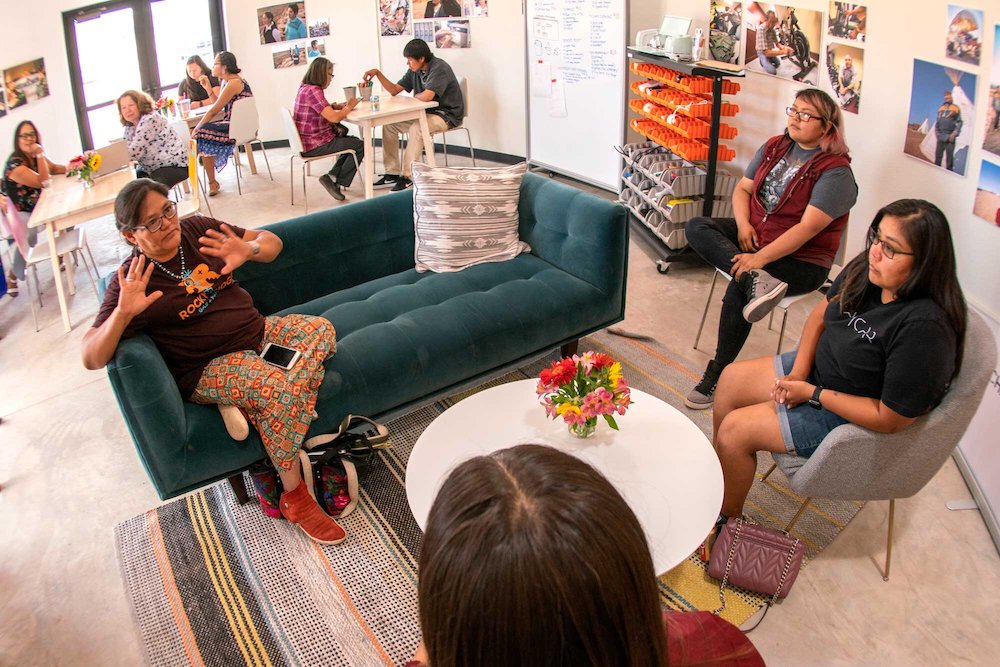 Details

Entrepreneurism
Change Labs pulled off a neat trick this summer with its new business incubator: it opened a door and plugged a leak in the process.
The Tuba City, Ariz.-based nonprofit, which is Native-led and Native-controlled, opened the doors in June to a long-awaited new building on Navajo Nation where they plan to offer business classes, entrepreneurial support, and market space for Native Americans. The new space is designed to build a stronger, better-insulated tribal economy for the Navajo and Hopi communities by spurring more entrepreneurial activity.
Never miss the biggest stories and breaking news about the tribal economy. Sign up to get our reporting sent straight to your inbox every Monday morning.
For Heather Fleming, executive director of Change Labs, that's a critically important role Indigenous entrepreneurs play: keeping Native dollars in Native hands by expanding the range of businesses and available capital in a given tribal community.
When more than 65 cents of every dollar earned on the reservation ends up in border towns, Fleming said, Native-owned businesses can play a crucial role in reducing the outflow of capital — what economists call "economic leakage" — and helping repair the Navajo and Hopi economies.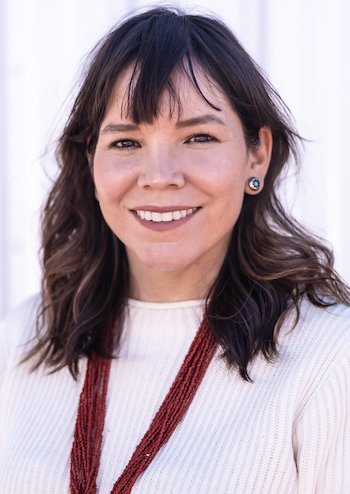 Heather Fleming, Change Labs"When you drive across our communities, from the outside looking in, there's no sugarcoating it: you see the effects of poverty," Fleming told Tribal Business News. "You see run-down buildings, you see empty buildings, and a lot of that poverty stems from the fact that we're unable to retain wealth in our communities. If you want to buy clothes, if you want to see a movie, you have to go to a border town."
Stemming the flow of Native earnings off reservations is part of what drove Fleming to start up Change Labs in 2014. She and her colleagues launched the reservation's first business incubator with a tightly-organized set of classes and services meant to help aspiring business owners hone their business ideas into models focused on growth and sustainability.
Each year, Change Labs pulls together cohorts of entrepreneurs. Collaboratively, they refine their business plans, learn finance and business-management skills, build community, and find mentorship and connection in their respective industries.
For blacksmith Cody Artis, the process was a revelation.
Artis, who runs a forging business out of a shop in Breadsprings, N.M., makes knives and other tools. When he came to Change Labs in 2022, most of his business model was focused on selling to friends and family.
By the time Artis completed the program, he was marketing his work on social media, garnering a following on Facebook and Instagram, and selling knives to a much wider audience. He didn't just build a bigger audience; Change Labs helped him build a better understanding of how to keep his books and manage his finances, he said.
"It just really changed how I looked at what I was doing," Artis said. "I had been mostly marketing my knives and my products locally, and then I learned how to market online, how to keep track of my finances.
"I started this as a side job, a way to make some money, and now it's a passion of mine and part of how I make my living."
Change Labs is one of several business incubators and accelerator programs that have spun up over the past decade to support Native entrepreneurs. Across the country, new incubators have launched under the stewardship of tribes, Native Community Development Financial Institutions (CDFIs), or nonprofit organizations. They share a common goal: supporting small tribal entrepreneurs.
Some incubators are like Change Labs, building cohorts from members of specific tribes in a bid to improve a reservations' self-sustaining economies. Others are like Creatives Indigenous, which targets different regions and tribes of the United States for each new class in order to support artists and creators.
Brenna Ortiz, program support and project director for Creatives Indigenous, describes the program as an accelerator rather than an incubator, which typically focus on early-stage startups that are still in the product development phase. Accelerators focus on startups that have already developed a minimum viable product (MVP) and are looking to scale their business. While they focus on entrepreneurs at different stages, many of the core services — a tight-knit package of support and education — remain the same.
"We cover brand building, we cover marketing, we cover all of the basic need-to-knows about starting your business - anywhere between breaking down your numbers up until the point you're ready to pitch," Ortiz said. "The fun thing is that we train our entrepreneurs on how to create a pitch to present to potential investors at the end of the course."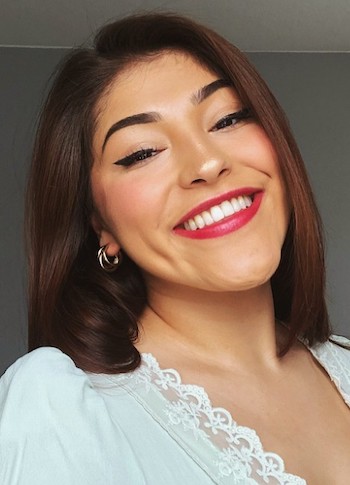 Brenna Ortiz, Creatives IndigenousOne of those investors could end up being Skoden Ventures, a new impact fund that partners Kelly Holmes and Alice Loy launched to help Black, Indigenous, and people of color (BIPOC) businesses grow into successful, long-term endeavors that have positive social, environmental, and cultural impacts in their communities.
Holmes, the founder of Native Max New Media and lead faculty of Creatives Indigenous, and Loy, co-founder and CEO of Creative Startups, intend to focus on early-stage pre-seed companies with Skoden Ventures. They're reportedly raising $10 million for Skoden's first fund.
The Creatives Indigenous accelerator specifically targets artists, Ortiz said, as a way to support growth for industries that many Natives find themselves in "naturally."
"A lot of Natives are artists, and that's kind of the difference between our accelerator and other business courses, is that we are directly working with creatives," Ortiz said. "Anybody who's a fashion designer or food catering business - we want to be able to give that opportunity to entrepreneurs, to be able to make something for themselves. We want them to know they can build a business."
Larger tribes are getting in on the action, too: Cherokee Nation leveraged a $300,000 grant from the Indian Business Incubators Program under the Bureau of Indian Affairs to launch a small business hub in their tribal seat of Tahlequah, Oklahoma. There, aspiring business owners can access office space, work space, shared equipment, and a range of support services, said Cherokee Nation Businesses' Chief Economist Taryanna Scott.
"From my perspective, private entrepreneurs are indispensable for the Cherokee Nation," Scott said. "As a sovereign government, tribes have a responsibility to provide a plethora of services for our citizens. In order for tribes to meet those needs, we have to look for external vendors to provide us goods and services. The CN, like many other tribes, have an Indian-owned business preference when we're selecting our vendors, so when we put certain things out for bid, we want to be able to go to a Cherokee citizen-owned business."
Scott pointed to the tribe's own purchases as evidence: Cherokee Nation spent $472 million on reservation-based businesses in FY 2021, a "large portion" of which went toward private entrepreneurs, Scott said.
"That has always been a high priority for us: to support Cherokee-owned and other Indian-owned businesses," Scott said. "That means we need Native businesses out there to support."
Part of the support for Cherokee Nation and Change Labs in recent years stems from the Indian Business Incubators Program (IBIP), which was created by the Congress in 2020 through the Native American Business Incubators Program Act. The IBIP is administered by the Office of Indian Energy and Economic Development (IEED) within the U.S. Department of the Interior.
The IBIP provides competitive grants to eligible applicants to establish and operate business incubators that serve entrepreneurs (start-up and early-stage businesses) who will provide products or services to Tribal reservation communities. The program was designed to help entrepreneurs overcome the challenges of starting and growing businesses in Tribal reservation communities, such as limited access to capital, markets, and resources.
While IBIP is still in its early stages of implementation, it has the potential to make a significant impact on economic development in Tribal reservation communities by providing entrepreneurs with the resources and support they need to succeed.
Secretary of the Interior Deb Haaland (Laguna Pueblo), a former member of the House of Representatives, helped lead the Act's passage, authoring the House bill in 2019 and building bipartisan support for the legislation as a way to break a "cycle of poverty."
"Native Americans' entrepreneurial spirit can break cycles of poverty, but for far too long, key economic resources have not been available to Native businesses," Haaland said at the time. "In the midst of a global pandemic and economic recession, Tribal communities need our help now more than ever. The Native American Business Incubators Program Act will ensure that future business owners in Indian Country can grow their enterprises and build strong vibrant economies."
The Bureau of Indian Affairs manages the Indian Business Incubators Program, which emerged from the above Act and dispersed its first round of funds in 2022, with 10 awards of about $300,000 each. The money has been "transformative," said Change Labs' Fleming. It helped the nonprofit charge up the proverbial hill to open their entrepreneurial center, after years of setbacks and land ownership issues.
Fleming said the potential impact of the incubator can't be downplayed. Just giving people spaces to work that aren't their kitchen tables could be the push they need to begin scaling their businesses up to real, livable wages and long-term community support, she told Tribal Business News.
"There's always lots of economic potential in a given community, but you need physical infrastructure and knowledge and resources and community so that entrepreneurs out there can thrive," Fleming said. "Our thinking is that if we provide a space where all those amenities are available and people can connect to their peers and build their community, then maybe we can support and encourage the capacities of these emerging entrepreneurs and artisans and vendors."
Maybe they can do it elsewhere, too: after finally getting shovels in ground, stones on stones, and doors flung open to a center in Tuba City, Change Labs has started eyeing another major Navajo community for expansion: Shiprock.
After all, Fleming said, the point is to plug the holes where dollars are flowing out of reservations, and Shiprock serves as one of the chief contenders for the largest gap.
"Shiprock is one of the worst communities in terms of economic leakage," she said. "We've asked ourselves - what could this look like in Shiprock? There's a whole community there that's about three hours away from Tuba City that doesn't have entrepreneurship resources in town.
"There's so much potential there. We just have to figure out how to get to it."