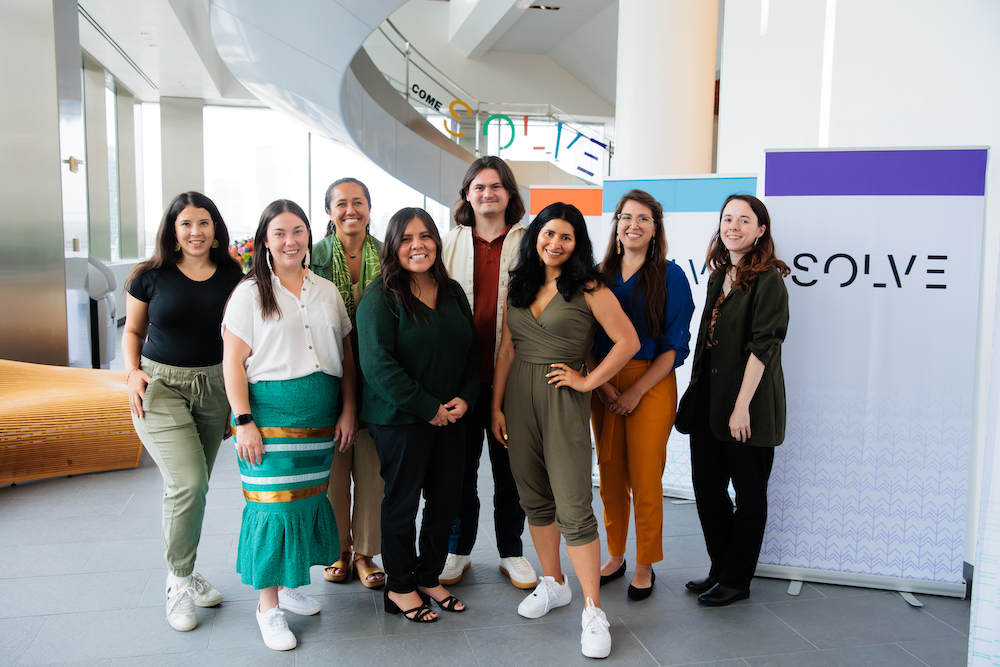 Details

Entrepreneurism
Choctaw Nation member and newly minted MIT Solve Indigenous Communities fellow Amber Buker thinks she has joined the cohort at just the right time for her company, a Native-led financial technology firm called Totem.
Never miss the biggest stories and breaking news about the tribal economy. Sign up to get our reporting sent straight to your inbox every Monday morning.
Totem, which began offering its services in July this year, stands on the cusp of a number of new developments and features, Buker told Tribal Business News. All of those plans will benefit from Buker's membership with MIT Solve, she said.
"I think we hit the program in a sweet spot for our company," Buker said. "We've got really exciting things happening like beginning to leverage AI in our development processes, and now we've got access to marketing experts and technical assistance. I think Totem is in a really great place to be able to put the resources that MIT has offered us to work."
Buker was one of seven new fellows in MIT Solve's Indigenous Communities Fellowship, a sub-cohort of MIT's larger Solve program, which provides grant funding, technical assistance, networking, and mentorship to entrepreneurs.
Solve fellows are chosen through a competitive process meant to platform solutions that utilize technology to solve social problems. In addition to Buker and Totem, the new cohort of Indigenous fellows includes:
Waniskaw and Shawish Market represent the first-ever members of the MIT Solve Indigenous Communities Fellowship from Canada. It's a new frontier for the program, said program lead Aaron Slater.
"We had over 50 applicants from Canada this year. We're thrilled by this outpouring of interest and will continue to forge relationships and trust across the continent to ensure First Nations, Métis, and Inuit communities are seen, valued, and heard in our Fellowship outreach," Slater said. "It's going to be amazing to see what collaborations and achievements come in the near future now that our Indigenous Communities Fellowship network is growing."
The new members of the 2023 Indigenous Communities Fellowship have a lot to look forward to, MIT Solve Executive Director Hala Hanna said. The fellows have a nine-month program ahead, working closely with MIT Solve's team to identify how best the organization can support their burgeoning solutions.
"They will work closely with our team to identify areas of growth and we tap into our marketplace of supporters — corporations and individuals, academics, and experts from a wide breadth of sectors to get them the tools they need to succeed," Hanna told Tribal Business News via email. "For some teams that may be funding alone, for others, it may be leadership coaching, software development, and a host of other needs. But above all it is the ability to engage in a community of Indigenous innovators harnessing culturally grounded and tech-enabled solutions to better their communities that makes the Fellowship so valuable.
That's music to Buker's ears. Since Totem occupies "a middle-ground between nonprofit and for profit organizations," the company is on the hunt for whatever resources they can find in striking out and spinning up new features and support for their growing slate of customers.
Down the line, Totem wants to be the go-to service for distributing tribal benefits, like monthly payments to elders. MIT Solve's fellowship is going to help get them there, Buker said.
"MIT Solve is a really unique program, so they're not much concerned about having a particular thing to work on as they are to have the opportunity to grow your venture," Buker said. "Their resources are going to be helpful in finding our go to market strategy for dispersal products."