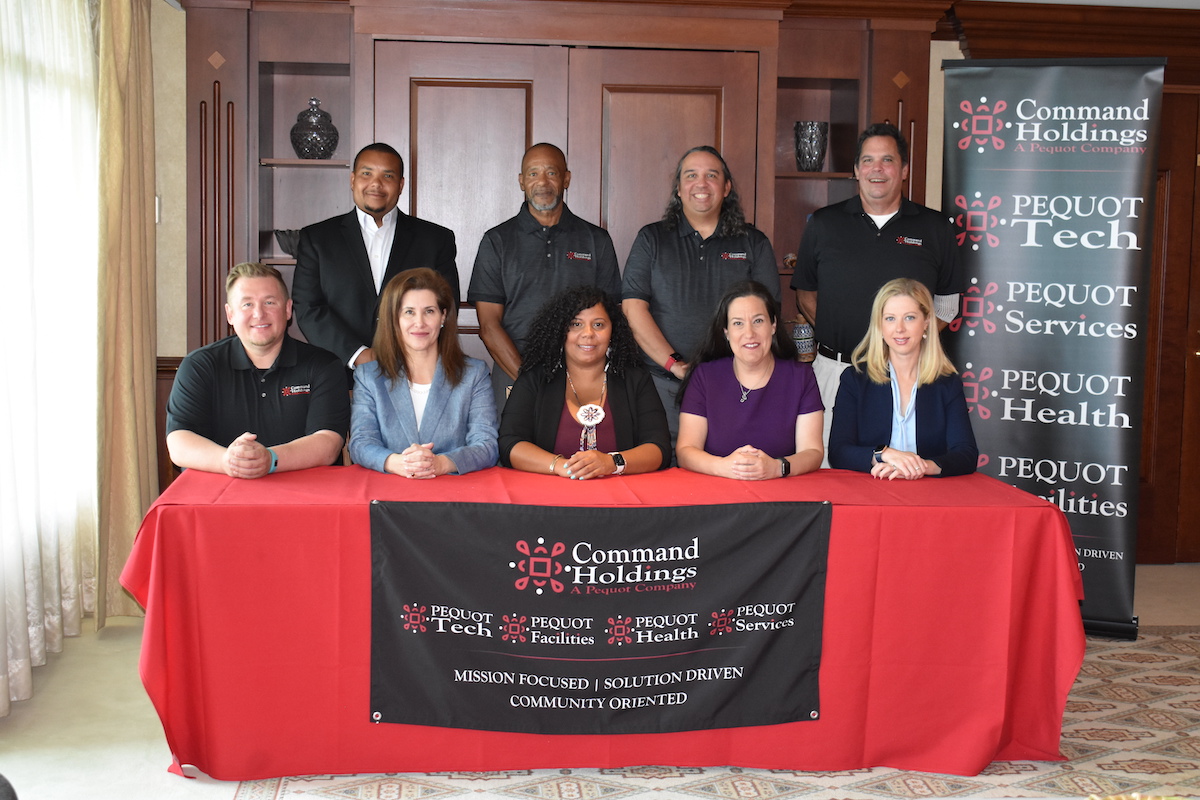 Details

Native Contracting
Mashantucket Pequot Nation-owned Command Holdings aims to make a bigger play for federal dollars through its acquisition of government contractor WWC Global LLC.
The deal for the Tampa, Fla.-based, 8(a)-certified company brings into Command Holdings a portfolio of customers across a range of federal agencies, including the Department of Defense, the Department of State, the Agency for International Development, and the Department of Homeland Security.
Reportedly one of the largest woman-owned companies in its region, WWC Global generates nearly $100 million in annual revenue and employs 350 people, while providing program management, data analysis and performance measurement
Command Holdings is coming to the table with a plan to grow the company to 400 employees operating across 17 time zones, according to CEO Jon Panamaroff.
The deal marks the third acquisition for Command Holdings in just over a year. The company previously purchased St. Louis, Mo.-based information technology company CeLeen Inc. and Washington, D.C.-based Quattro Consulting July 2021.
"What we were looking for in our third acquisition was a company we could develop and use to solidify ourselves in the federal contracting market," Panamaroff told Tribal Business News. "We met with some of the team at WWC, and it became apparent to us early on that this was a good match."
Never miss the biggest stories and breaking news about the tribal economy. Sign up to get our reporting sent straight to your inbox every Monday morning.
WWC Global CEO Lauren Weiner echoed the sentiment. When considering a sale, WWC prioritized finding "the right company," rather than selling to any buyer that came along.
WWC was founded in 2004 as a two-person company that found success and grew thanks to its "fastidious, deliberate" work, Weiner said.
Preserving that momentum drove the company's approach in seeking out an acquisition partner that shared its focus.
WWC was motivated to sell because the company's time in the Small Business Administration's 8(a) program was drawing to a close, and the executives were looking for a way to continue the firm's growth within the federal sector, Panamaroff said.
One possibility was working with tribes, who can continually create successor companies and secure 8(a) certifications, unlike businesses owned by individuals, who can only go through the program once for a period of nine years.
The 8(a) certification allows companies to pursue federal set-asides and sole-source contracts. Tribally owned 8(a) operations also have higher thresholds for sole-sourced contracts within the Department of Defense, for example.
For Command Holdings, acquiring WWC Global presented an opportunity to get a head start in a new contracting enterprise by picking up an established contractor with that shared it "growth mindset," Panamaroff said.
"They were looking for a place to continue the expansion, to continue to work within that realm. We already had an 8(a) tribal enterprise, we knew our way around it, and (WWC) allowed us to bring that technical expertise in federal government work to us," Panamaroff said. "This way, those long-term contracts don't evaporate."
Weiner called the acquisition a meeting of two like-minded companies with similar goals ahead of them.
"First and foremost, it wasn't an acquisition for acquisition's sake — only with the right firm," Weiner said of WWC Global's strategy. "In meeting with Jon first and the board of Command Holdings, it became clear that this was the right (buyer) eventuality for us."
The Mashantucket Pequot tribe's Seven Generations approach that considers the effect of enterprise decisions on the next seven generations of tribal members set Command Holdings apart from other suitors, according to Weiner, who along with WWC principals Donna Honeycutt and Heidi Snell will join the executive team at Command Holdings.
"It was that much more important for us to find a firm that was focused on long-term execution and credibility," Weiner said. "In talking to Jon, he really saw a vision for a tribally owned 8(a) company that was different, that was really long-term focused, that had long-term credibility that was so critical to our success and core to who we are."
Command Holdings' latest acquisition builds on existing federal contracting efforts amid a push to diversify the Mashantucket Pequot's economy, Panamaroff said.
WWC Global helps take those efforts "to the next level," building on the way paved by prior acquisitions, Panamaroff said.
"We knew that we needed that next level partner to really get to where we wanted to be," Panamaroff said. "We wanted to differentiate ourselves as a pioneering Native federal contracting company."
Federal contracting has proven a popular option for tribes hoping to diversify in the wake of catastrophic COVID-19 casino shutdowns. According to a report from the Center for Indian Country Development at the Federal Reserve Bank of Minneapolis, federal contracting is the focus of substantial portion of tribal non-gaming enterprises.
Experts attributed Native "overrepresentation" in federal contracting — particularly in manufacturing, professional services, administrative support, and construction — to the 8(a) program, which favors minority or veteran-owned small businesses for government work.
For the Mashantucket Pequot, federal contracting represents an opportunity to use knowledge gained from running the tribe's gaming arm, Foxwoods Casino and Resort, said Command Holdings Board of Directors Chair Angelina Casanova.
"We felt like federal contracting was a natural progression with the expertise that we've developed over the years," Casanova said. "Having operated one of the largest resort casinos in the world, we've developed a lot of expertise over the years. We feel like we can leverage that in the federal space, in addition to our reputation and our priority on stellar services."
Panamaroff said building out Command Holdings' contracting businesses will help insulate the tribe against economic shocks common in the hospitality industry.
"For a lot of tribes, if you're looking at hospitality, there's seasonality, there's seasonal cycles. When you're looking at professional services and federal contracting, there's a lot more predictability and consistency," Panamaroff said.
--
EDITOR'S NOTE: This story has been updated from its original form.