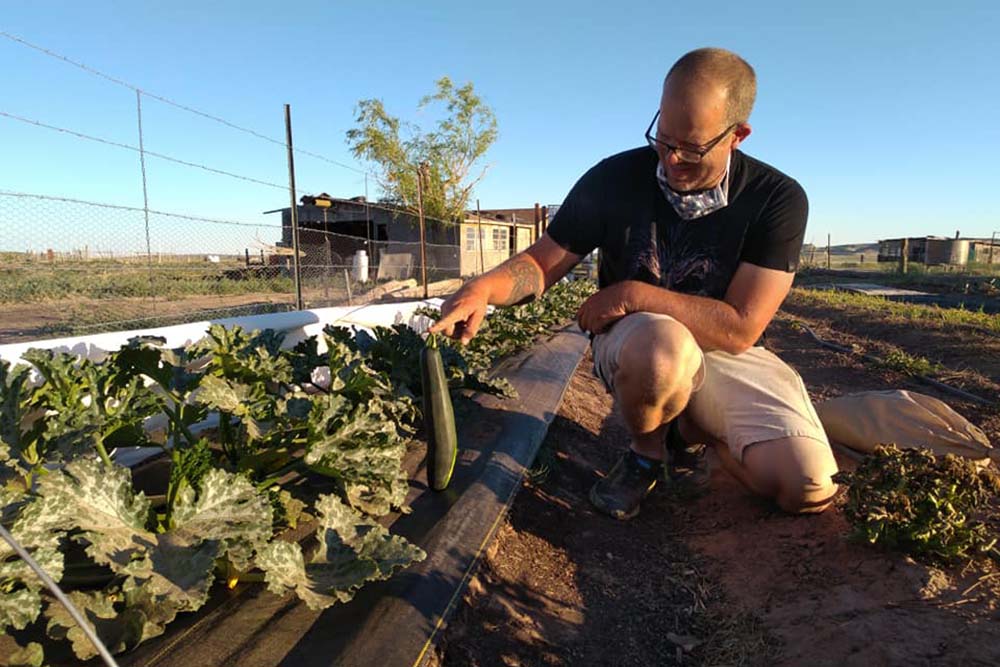 Details

Finance
When Cherilyn and Mike Yazzie started Dilkon, Ariz.-based Coffee Pot Farms in 2018, they used their own savings rather than rely on lenders for the upfront costs of starting the agricultural business.
That meant risking everything, right down to their retirement savings from former jobs. So far, the gamble has paid off: Coffee Pot Farms is still standing, despite COVID-19-related complications.
However, the huge upfront cost to get the company started was made more complex by the lack of available capital.
Cherilyn Yazzie knew from the start that her credit history wasn't good, and thanks to the ineligibility of using trust lands as collateral, she came up against the same chronic lack of startup capital that many Native entrepreneurs encounter.
"Where I'm at on the Navajo Nation, I couldn't really use my houses out here to ask if I could borrow against them," she said. "That's just not something that's possible out here."
Additionally, that continued lack of access to credit led the couple to turn to crowdfunding for a new well on their land so that they can continue their business.
"We've got a GoFundMe and we're asking for donations to get that well drilled," Yazzie said. "I want our Navajo traditions to keep going and one of the ways we do that is to have healthy food."
Coffee Pot Farms' troubles accessing capital are far from unique, as Native entrepreneurs across Indian Country face a lack of traditional banking and often live in credit deserts that pose challenges when it comes time to start and grow businesses. Everything from a lack of collateral to poor credit history to the simple absence of banks on tribal lands contributes to the issue.
Tuba City, Ariz.-based business incubator Change Labs Executive Director Heather Fleming posits that underlying many of the issues is a cultural divide between traditional lenders and investors who make up the bulk of available capital and the Native entrepreneurs, who often view profit as a secondary motive.
"It just results in a fundamental mismatch with traditional lenders, traditional funders for-profit businesses," Fleming told Tribal Business News. "The reason they continue to exist is that they have to make money off of the people that they service. So if you have a borrower who isn't motivated by finances, you're not considered a good candidate for the loan."

Differing motivations
For many Native entrepreneurs, the goal behind starting a business isn't to accumulate wealth, but rather to generate and circulate it, feeding their families and improving their communities, Fleming said.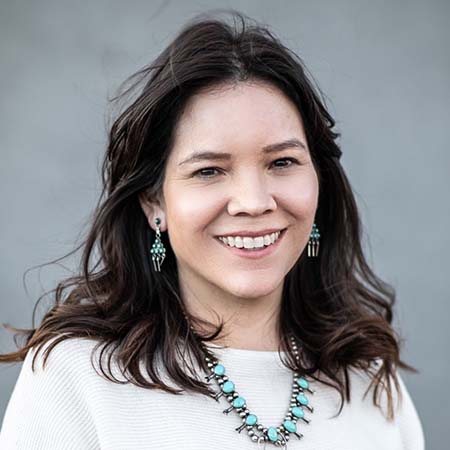 Heather Fleming, executive director of Change Labs. (Courtesy photo)That aversion to wealth can sometimes reach a point where it affects Native entrepreneurs' willingness to engage with finances at all. Fleming pointed to a former Change Labs cohort member as an example.
"He is a wildly popular entrepreneur in our community and because he was so popular and because he had some capital expenses coming up, and in trying to understand that situation, we discovered he wasn't keeping track of his finances," Fleming said. "Although he attended and contributed to all of our classes on bookkeeping, he had never implemented any of it. He said his metric for success was not profit, it was whether his wallet was fat enough to buy groceries for his family."
Fleming said that it quickly became clear to her that the cohort member's perspective was not a unique or isolated one. Many members of the cohort, the Yazzies included, felt the same way.
"For me, it's not about the money," Cherilyn Yazzie said. "I think money, the way Mike talks about it, it's just a tool. It's not forever; it comes and goes. I'm OK with using my savings to buy certain things and put the tools out there. I feel good about that."
Yazzie said realizing that Coffee Pot Farms was more of a community initiative than a profit-driven business helped the couple turn to less traditional sources of funding and education, such as various nonprofits and Native community development financial institutions (CDFIs).
"I told my story, what we wanted to do and created relationships with different nonprofits. 'This is what we want to do, is there something you might be able to help with, or someone you know that might be able to help us?'" Yazzie said. "We did a lot of the work, just to really help us get in there and show what we've done so far. Banks don't really ask you those questions. They're always just looking at your numbers."
That mindset may put some Native entrepreneurs at a disadvantage when it comes to traditional lenders with obligations to their own institutions and shareholders, Fleming said. However, the solution shouldn't necessarily be for Native business owners to develop a more active profit motive, but rather for banks to reconcile that profits aren't the sole measure of the success of a business.
"The goal isn't to sit on piles of wealth, it's to create sustainable economies and to improve communities," she said.
Education and realization
Closing some of that cultural gap, and thereby improving access to credit for Native entrepreneurs and business owners, starts with forging new relationships, said Kurtis Trevan, a private investor and the former CEO of Gun Lake Investments, the non-gaming economic development arm of the Match-E-Be-Nash-She-Wish Band of Pottawatomi Indians, or Gun Lake Tribe.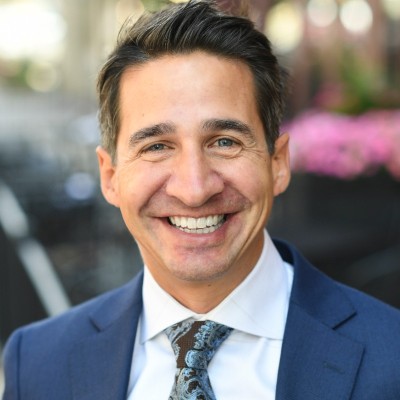 Kurtis Trevan. (Courtesy photo)"In my experience — and this is a lot of tribal businesses, as well as Native businesses — they lack the relationships with commercial banks as well as other financing partners," said Trevan, a citizen of the Gun Lake Tribe and one-time banking executive. "Financing is as much about relationships and being able to open doors as it is having an incredible business plan. If you don't have the relationships to begin with, the search becomes so much more difficult. You spend more time looking for financing than you do running your company."
Trevan points to a combination of a lack of generational wealth in Indian Country and financial regulations that bind banks' ability to lend to undercapitalized projects as a sticking point.
Effecting change requires education, and that starts with outreach from commercial banks into these underserved communities, Trevan said.
"Commercial banks should hold themselves responsible for getting education to a greater degree to under-represented populations," he said. "I don't think that all banks are providing that level of resources to the populations that need it most."
Education will also help entrepreneurs decide the best course of action for their startup.
"The individual has the obligation to realize: 'What kind of business am I starting?'" Trevan said. "You have to be really honest with yourself: Am I starting a for-profit company, or is my company more philanthropic, and to what degree is it in between?"
Moreover, much like Change Labs' example of the cohort member who refused to look track financials, there's a decided lack of people in Native communities trained in accounting or finance, Trevan said.
"With underrepresented populations, you have fewer banks that are involved with your communities, you tend not to grow up with people in the community involved with managing money or investments. This becomes a simple challenge to answer," Trevan said.
Financial acumen key to sustainability
Successfully managing finances also supports entrepreneurs' goals of supporting their communities. As Coffee Pot Farms co-founder Mike Yazzie described it, the farm needs to succeed financially to be able to continue distributing healthy food and perpetuating Navajo traditions. That's not possible if the company were to go under, he said.
Fleming echoed the sentiment, noting that even community-minded companies need to be financially successful in order to be sustainable.
"If your goal is to have an impact in your community, the only way that you are going to sustain that impact is if you're able to keep your business afloat," Fleming said. "In order to keep your business afloat, tracking your finances is one of the many things you must do. If your business goes under, your impact stops."
Ultimately, bridging the gap between the expectations of investors and Native entrepreneurs' drive toward community success as a whole will improve both access to credit and the success of the businesses.
"We can achieve a better balance," Fleming said. "I do think there's a way to reconcile our worries about making money. It's not all about money, but money is a contributing factor.
"If your goal is to create jobs, there's a lot of work to be done to talk about Native wellness, Native economic well being in a way that doesn't make it all about having money. It's about having enough to distribute to others, to feed the family, and in order to do that, we need to confront the issues we have with money."