Details

Finance
The U.S. Department of the Treasury has again extended the deadline for applications for its State Small Business Credit Initiative that could create $500 million in credit opportunities for Native-owned small businesses.
Treasury previously pushed the initial application December 2021 deadline into February of this year, but then extended the window to Sept. 1 as of late last month.
The State Small Business Credit Initiative (SSBCI) will deliver $10 billion to state, territory and tribal governments to disburse through a subset of credit programs, such as direct loans and technical assistance. The program was revived in the 2021 American Rescue Plan Act, which also appropriates a $500 million SSBCI allocation specifically for tribal governments.
Treasury on Thursday also announced an additional $300 million dedicated specifically to building technical assistance programs, split into $200 million directly to states and tribal governments, and $100 million to the Minority Business Development Agency under the Department of Commerce.
The SSBCI deadline extention move gives tribes a better chance to understand some of the complexities that have arisen in extending eligibility to sovereign tribal nations for a program that was designed for states to administer, according to sources contacted for this report.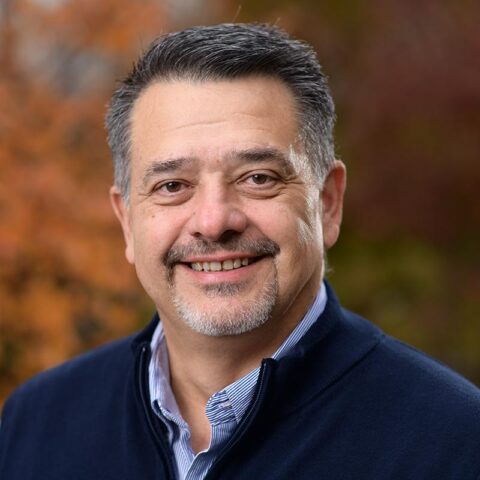 Pete Upton, chair and interim director of the Native CDFI Network. (Courtesy photo)Some tribes are partnering with Native community development financial institutions (CDFIs) to eventually deploy SSBCI funding, which raises complex questions of CDFI jurisdiction and tribal regulations, said Pete Upton, the interim executive director of the Native CDFI Network and executive director of Grand Island, Neb.-based Native360 Loan Fund Inc.
"A tribe may have tribal members that live outside of a particular region that the Native CDFI serves, for example," Upton told Tribal Business News. "It's a little more complex for Indian Country, but I think that's the beauty of the Treasury extending the deadline. It gives tribes and CDFIs time to think of all the unique circumstances that will arise."
The delay also could be beneficial for the Treasury by giving the department time to spread out a flood of applications across several months, Upton added.
"I do know there's a number of tribes ready to submit now. I think the deadline extension was really a benefit on both sides. Those that are ready to submit now can submit now, and it gives the Treasury more time to work with tribes if applications need a tweak," Upton said. "Those tribes and organizations that need a little bit longer time to put something together have ample time to do that now."
Upton believes the deadline extensions will increase access to the "unprecedented funding" for credit building in Indian Country. He cited the current list of tribes that have indicated their intent to apply for funding, which includes more than 400 tribal nations as of this writing.
For comparison, Treasury's Native American CDFI Assistance Act, one of the primary funding sources for Native CDFIs, has $21.5 million allocated for next year, an increase from $16.5 million in recent years.
Never miss the biggest stories and breaking news about the tribal economy. Sign up to get our reporting sent straight to your inbox every Monday morning.
Initially crafted under the Obama administration as a program for state governments in 2010, the newest iteration of the SSBCI program that now includes tribal governments facilitates investments in small businesses.
Upton said that the role Native CDFIs play in building relationships with Native entrepreneurs makes them prime partners to administer the SSBCI program for tribes.
"It'd be very difficult for a tribe to become a lender, and that's where they need to partner with someone who has lending experience," he said. "Ultimately, the communities that we serve are Native communities, so we know our borrowers. It's going to be money that needs to be deployed fairly quickly — large sums of money — so there's nobody better to partner with."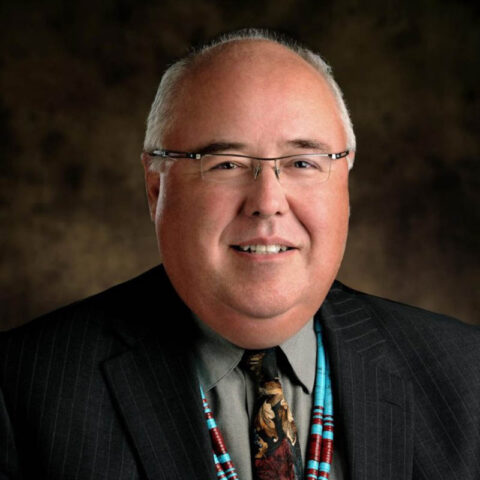 Dave Tovey, executive director of Nixyaawii Community Financial Services. (Courtesy photo)With a new pot of funding comes new questions, however, which makes the extension crucial for ensuring tribes have time to find potential application partners and plans for distributing funds, according to Upton.
"This is new, and it's a learning curve more than anything. It's not just for tribes that it's a learning curve, but also states as well and different CDFIs that they may be working with," Upton said. "It's something new and trying to find something workable for both the tribe and CDFI or whoever they partner with, they just need to be able to work out the details on both sides."
Dave Tovey, executive director of Pendleton, Ore.-based Nixyaawii Community Financial Services, a Native CDFI that serves members of the Confederated Tribes of the Umatilla Reservation, is eyeing the funding to create a small business lending program that will help augment the tribe's entrepreneurship training initiatives.
In a recent Tribal Business News roundtable discussion, Tovey said Treasury has been very accommodating to questions and requests for assistance in the application process.
"It was designed for states, and at our scale it's just a little bit of a challenge to make it fit," Tovey said in the roundtable. "If there's any comfort I've found throughout, it's that everybody is equally confused and fearful. We're going to keep soldiering on and try to do what we can with it, because it is so critical to where we are in our growth."
Sorting out how to handle tribal government applications for assistance may have played a role in the multiple delays in the SSBCI's eventual allocation. The delays prompted some lawmakers to consider clawing back a portion of the $10 billion in funding initially laid out for the program.
The proposed Bipartisan COVID Supplemental Appropriations Act, which originated in the U.S. Senate, would take roughly one-quarter of the funding back before distributing the final amount to applicants.
According to an overview published by Senate Democrats, the Supplemental Appropriations Act would recoup $10 billion from a range of programs, including SSBCI. Notably, the document indicates that tranches of funding dedicated to "disadvantaged" businesses would be untouched.
"It doesn't necessarily surprise me that they're always looking for additional funding to maybe claw back and reallocate," Upton said. "The SSBCI has been extended a few times now, and I think it's just due to the complexity of the program, and you have to look at how many tribes there are."
Want more news about the $130 billion tribal economy?
Tribal Business News publishes thoroughly reported and well-crafted stories about Native businesses and entrepreneurs, growth and expansion strategies, best practices, economic data, government policy and other relevant business news. Tribal Business News is required reading for tribal council members and leaders of Native businesses, as well as state and federal legislators, policymakers, economic developers, entrepreneurs, bankers, lawyers and anyone interested in doing business in Indian Country.
Sign up for our free newsletter to track Native business and the tribal economy. Or sign up for a premium digital subscription ($99/year or $10/month— cancel anytime) to gain full 24/7/365 access to our business news reporting. Megwetch.