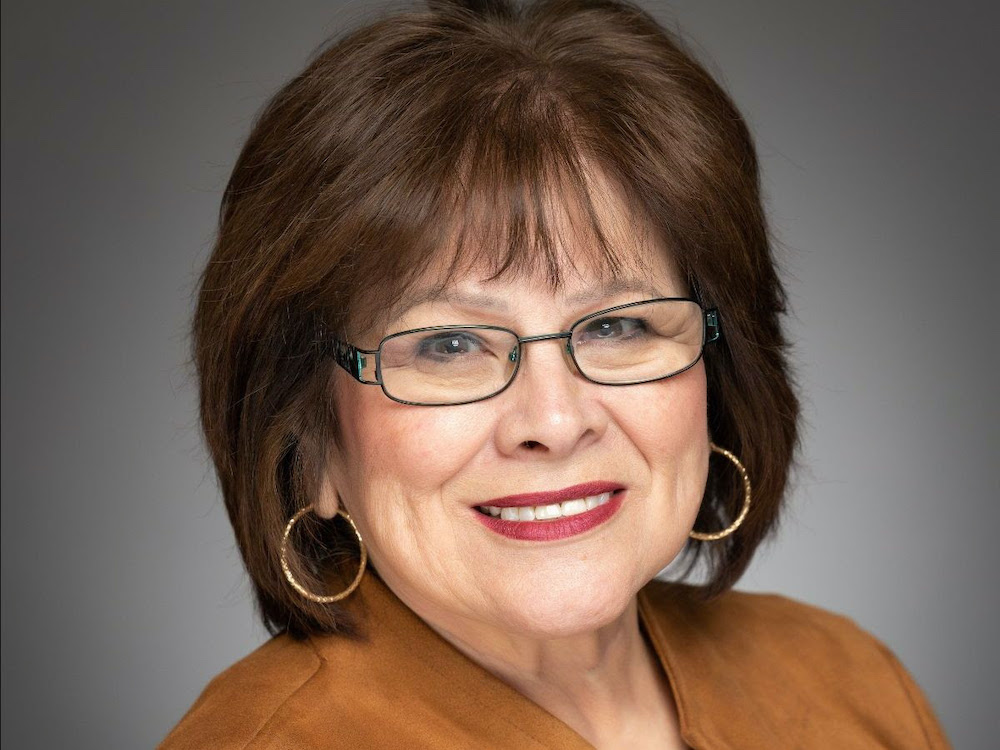 Details

Finance
The Native American Finance Officers Association (NAFOA) has a new leader in Susan Masten, who took up the role of interim executive director earlier this month.
A former tribal chairperson and national figure in Indian Country, Masten steps into the role held by former executive director Rico Frias, who resigned in late May after two years on the job. Frias joined NAFOA in July 2021 as the organization's second executive director, stepping into the position held by Dante Desiderio for a decade.
Never miss the biggest stories and breaking news about the tribal economy. Sign up to get our reporting sent straight to your inbox every Monday morning.
While Masten brings 35 years of tribal and business experience to the NAFOA job, she says her tenure there will be temporary — but highly consequential — for the 41-year old nonprofit organization.
"I'm not interested in keeping the title," Masten told Tribal Business News. "But I am interested in finding someone who brings a lot to the xtable, (wants) to continue to advance us in the right direction, and wants to make this a career path, because we want that stability."
Masten wholeheartedly believes the right person for the NAFJOA job is out there in Indian Country — and that she'll play an important role finding that individual. Among other skills, she brings to her current job a considerable amount experience in recruiting staff for national organizations and tribal organizations.
Finding the right person to lead NAFOA long-term will take some time, as the organization recalibrates after two leadership transitions in the past few years. In the meantime, Masten plans to "reorient" NAFOA around an updated strategic plan in the immediate future, though she deferred on providing specifics just yet.
"It's been maybe ten years since we developed our [strategic plan,]" Masten said. "For the organization to stay on task and to help in transitional times like this … a new strategic plan can help keep that even keel."
Masten has a long history of navigating organizations through challenging times. A citizen of the Yurok Tribe in northern California, she helped organize the tribe — which had federal recognition, but no government or structure — under a new constitution and council in 1988.
In the time since, she served as Yurok Tribal chair and vice chair, as well as president of the National Congress of American Indian (NCAI) and a variety of other board positions on Native advocacy organizations like the National Center for American Indian Enterprise Development.
Even in her early years in leadership roles, Masten found herself dealing with situations related to tribal financial health and, in one situation, mismanagement of tribal funds. That led her to a trial-by-fire education on how to access, manage and handle, save money.
"That's where I got my feet wet," she said. "What tribes had what pockets of money, the amount in self-governance, what appropriations were happening, where they were going and with what functions," Masten said. "I've been a business owner. I'm familiar with what challenges tribal members face in business and finance."
Those challenges and obstacles for tribes are higher than ever, thanks in no small part to rules associated with post-COVID recovery funding from the federal government.
While federal funding levels for tribes have been historic in the years following the pandemic, often-unreasonable guidelines and tight deadlines have stifled what could be a period of change and transformation in Indian Country. That has created a good deal of uncertainty among tribal governments on how to best manage those funds and put them to their best use for tribal prosperity, Masten said.
"What we're seeing is that, in some ways, not much has changed for people in Indian Country, and that can be discouraging, but it also creates a place for opportunity," Masten said.
NAFOA is leaning into those opportunities with new programs and partnerships to assist tribes as they look to diversify their revenue streams and more carefully manage their finances. There's been a surge of interest, for example, in grants from foundations and government entities. In response, NAFOA is working with a higher-education institution to build a support system to help tribes access and manage grant funding. The organization also plans to improve its anti-fraud programming to help tribal governments avoid losing money to unscrupulous business partners.
With all that and the search for a permanent director ahead, Masten estimates she'll be at the NAFOA helm for at least six months. It's going to be a busy six months, she said, but she looks forward to the challenge of finding her successor and the potential successes along the way.
"If you want to hire the right fit, it takes a little longer," she said. "It is wonderful to have the confidence of our board as well as our member tribes. I am honored and overwhelmed at the amount of support and encouragement and willingness to help that I've encountered here."