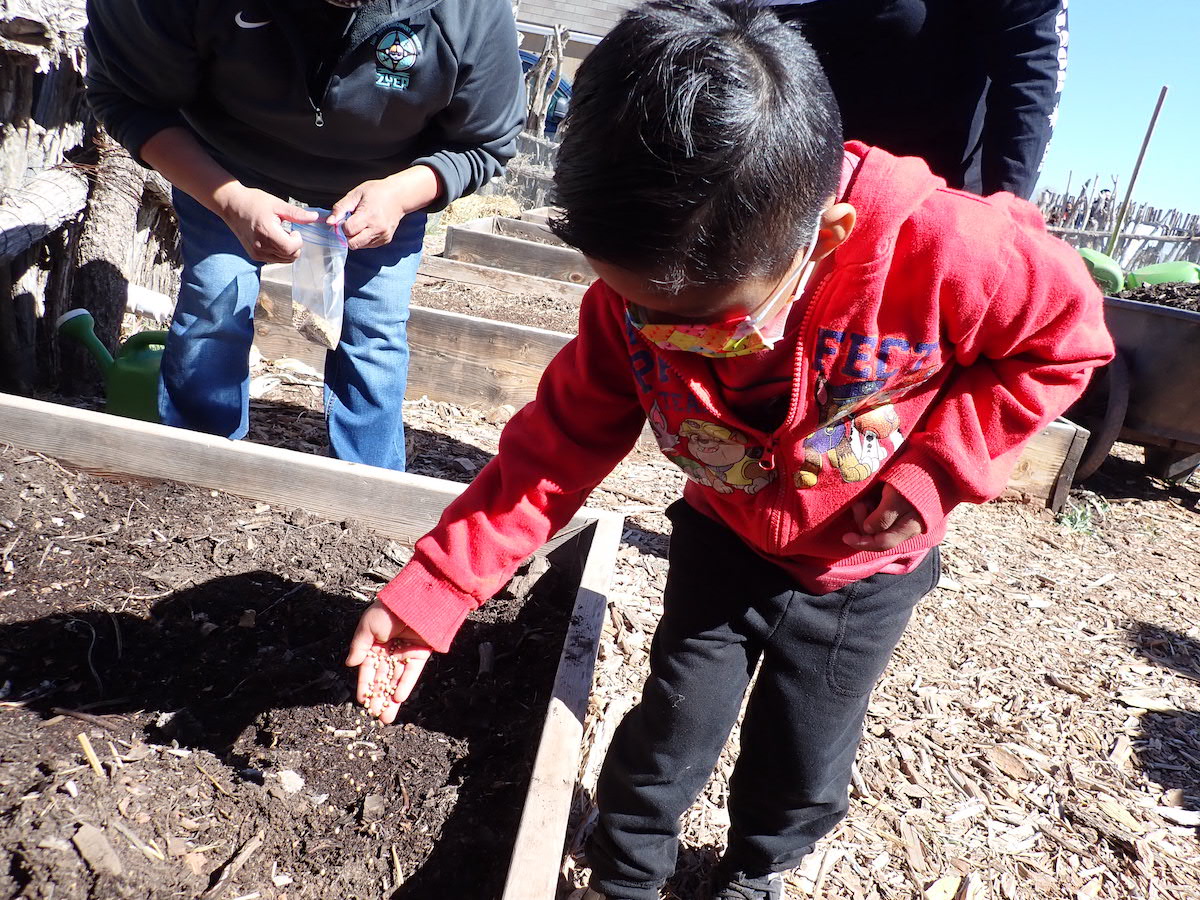 Details

Food | Agriculture
For years, the Hoopa Valley Indian Reservation struggled to get youth agricultural programs off the ground.
The remote reservation is located 60 miles away from Eureka, Calif., the closest town, which made it challenging to build any kind of sustainable youth agricultural program like 4-H.
"It's really hard for 4-H to take root here in our community at the moment. It really is a parent participation program, and we have a lack of that kind of participation," Klamath Trinity Resource Conservation District coordinator Meagen Baldy told Tribal Business News. "We don't have that problem with the youth, though. Our biggest volunteers are the youth, whether it's classrooms or families that come over. The kids always show up."
Never miss the biggest stories and breaking news about the tribal economy. Sign up to get our reporting sent straight to your inbox every Monday morning.
That makes initiatives like the District's Hoopa Valley Youth Livestock program an important step in guiding young people into agricultural careers, which in turn makes the organization's $40,000 grant award from the Native American Agriculture Fund (NAAF) "a great way to get started."
"We want to identify the kids that want to be involved, identify animals they want to raise, help them go through the process of documenting what their animal is eating, help them take the animals to a fair," Baldy said. "We want them to be able to make money off of their animals and begin creating their own businesses. That's what the vision of this grant is, and we're really excited to do it."
Klamath Trinity Resource Conservation District was one of 23 recipients to receive funding in the latest round of NAAF's Youth Grant awards. The grants collectively totaled more than $900,000 and target more than 3,500 Native youth across 115 tribal nations.
Grantees ranged from scholarship programs to after-school opportunities, like the Zuni Youth Enrichment Project's after-school food sovereignty program.
The Zuni Youth Enrichment Project (ZYEP) serves Pueblo Zuni youth, connecting them with Zuni traditional practices and lifeways, said Food Sovereignty Coordinator Jessica Quinlan. Through the "Rooted in Healthy Traditions" program, the organization will help 240 Zuni students participate in planting, harvesting and seed-saving activities.
"This is our very first after-school program. It's going to enable us to connect our youth more closely to our traditions," Quinlan said. "We know a lot of our programming impacts our youth positively, so this is a good opportunity for us."
Part of the grant will help improve capacity to pay youth leaders and young adults participating in the program, Quinlan said.
"One thing we've noticed is that Zuni youth really respond well when they're given instruction and led by young adults, so the funds from NAAF really enable us to uplift young leaders as well," Quinlan said. "This grant increases our capacity to engage young community leaders in passing on cultural traditions to the next generation."
Quinlan said the $40,000 award builds on a tradition of support from NAAF, whose grants have enabled other programs, like mini-grants to aspiring Zuni farmers.
"It's really a huge opportunity for ZYEP to have a partner like NAAF because there's a lot of focus on health for Native youth, but particularly to have that support to uplift agriculture and farming and telling our youth we believe in you and supporting your path as farmers," Quinlan said. "That is a really big deal for us, and so everybody's very thankful for the opportunity. I'm just really happy that NAAF believes in our initiative."
The Youth Grants program enables the grant-making organization to target a typically underserved population in a demographic that already faces challenges in building agricultural careers, said NAAF Program Director Belton Moore.
Created using settlement monies from the 1999 Keepseagle v. Vilsack decision on discriminatory funding practices by the Department of Agriculture, NAAF cites the "lack of opportunities" for Native youth hoping to enter the agricultural sector as a key driver for the program.
"Agriculture is more than just a career, it's really a way of life," Moore said. "Especially for Native youth who haven't grown up in that, this is a way to make sure they have that exposure and they're going to be more successful if they do choose agriculture as a career path."
A list of grantees for NAAF's 2021 Youth Grant Awardees can be found here. The organization plans to announce its general grant awards later this year.