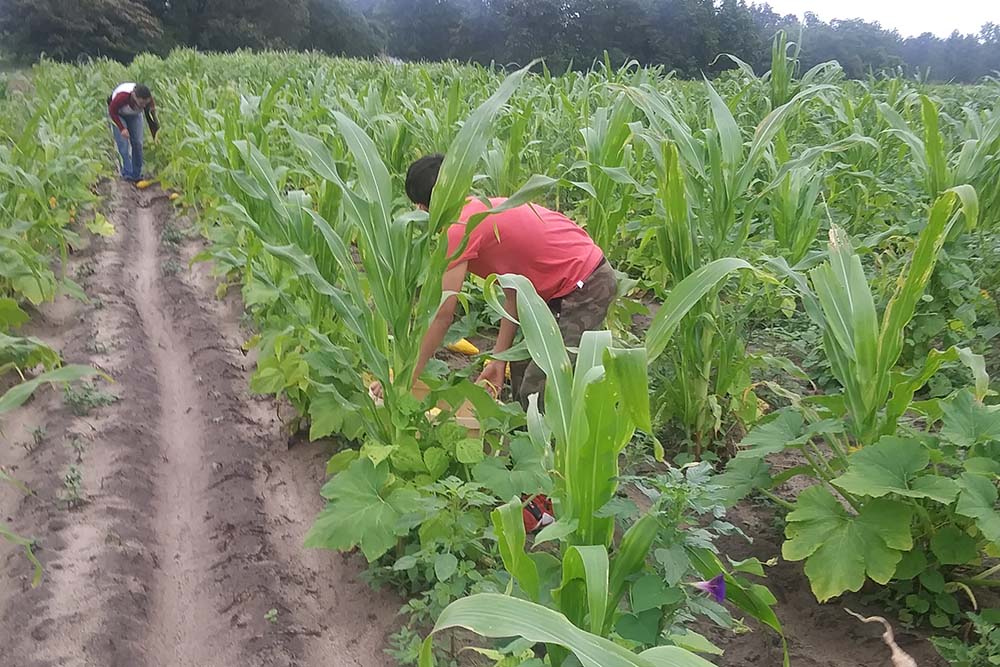 Details

Food | Agriculture
The Inflation Reduction Act could offer much-needed assistance to Native farmers and ranchers, but vague language in the bill could mean those producers will receive less help than initially promised.
The legislation, signed into law by President Joe Biden on Aug. 16, sets aside $3.1 billion for "distressed borrowers" of loans from the U.S. Department of Agriculture's Farm Service Agency (FSA). The funds are in addition to $2.2 billion for farmers who have experienced discrimination in accessing USDA loan programs prior to January 2021. The Act also repeals $4 billion originally appropriated in the 2021 American Rescue Plan Act for farm debt forgiveness.
Kara Boyd, president of the Association of American Indian Farmers. (Courtesy photo)Association of American Indian Farmers President Kara Boyd says language in the bill leaves room for a larger pool of borrowers than the "socially disadvantaged" targets of the prior bill.
"How is this good?" Boyd told Tribal Business News. "That's $5.3 billion for all farmers instead of the $4 billion specifically for debt relief for Black and Brown farmers and $1 billion in outreach for only farmers of color. They should have significantly increased the funding for the 100,000 more (white) farmers that became eligible."
Other Native agricultural organizations remain cautiously optimistic. With the American Rescue Plan Act's debt relief program tied up in 12 legal cases alleging racial discrimination, Intertribal Agriculture Council (IAC) Policy Director Abi Fain says the Inflation Reduction Act could get help to farmers that would have been "years down the line otherwise."
"There is really no telling when that money would free up, and if it would ever free up," Fain said. "As far as IAC is concerned, our thoughts are that if this increases the likelihood of Native producers getting immediate and financial relief, that's the way to go."
Native American Agriculture Fund Executive Director Toni Stanger-McLaughlin said in a statement that the legislation is a "step in the right direction" that could prevent an otherwise impending financial crisis for many producers.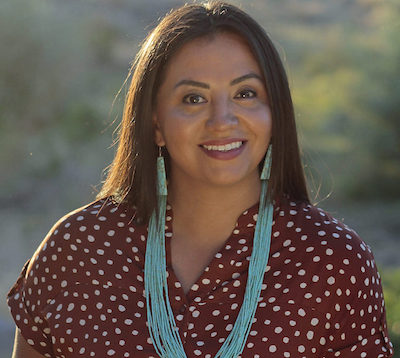 Toni Stanger-McLaughlin, executive director of the Native American Agriculture Fund. (Courtesy photo)"Although this is not a blanket debt relief, the IRA still allocates billions of dollars, including $125 million in technical assistance and outreach through the FSA to implement programs and authorities that have been in existence since the Farm Financial Crisis in the 1980s, but have not been fully utilized because they have not had the funding," Stanger-McLaughlin said. "That assistance can still provide debt relief in the form of grants and loan servicing. This is an opportunity that goes beyond debt forgiveness and provides an opportunity for ongoing technical support."
Stanger-McLaughlin called the new legislation "more creative," pointing to $125 million for outreach and technical assistance on agricultural credit, $250 million on agricultural research and education support, and $250 million for improving land access as broader methods for assisting producers.
"Bottom line, something is better than nothing, and when that something starts with a B, as in billions, that's significant," Stanger-McLaughlin said.
The Inflation Reduction Act's debt relief provision appears to be an attempt to maneuver around injunctions filed against the USDA beginning in June 2021 following passage of the American Rescue Plan Act, according to an analysis by trade publication Agri-Pulse.
Those injunctions — first levied in the U.S. District Court for the Eastern District of Wisconsin — stifled a proposed USDA plan to offer 120 percent debt forgiveness to socially disadvantaged farmers, including farmers of color, women and military veterans.
Boyd said the relief remains tied up in the half-dozen racial discrimination cases across the country, as farmers of color attempt to access the original debt relief promised to them or secure a moratorium on foreclosures in the meantime.
"Native American farmers are facing record costs for inputs like fuel and fertilizer and soaring land costs, and we cannot wait another day for the Biden Administration to honor their commitments," Boyd wrote in a public statement. "We call upon our fellow farmers, neighbors and friends to join the Boyds in their call for President Joe Biden to issue a Farm Foreclosure Moratorium. The Biden Farm Loan Moratorium must include foreclosure protection for USDA Farm Service Agency (FSA) Farm Ownership Direct and Guaranteed Loans as other Agricultural Loans while legislative remedies are being debated in Congress."
Never miss the biggest stories and breaking news about the tribal economy. Sign up to get our reporting sent straight to your inbox every Monday morning.
Next Steps
Fain said the IAC was "anxiously awaiting" USDA's eventual decisions regarding what "distressed farmers" could mean and who would receive support from the new round of relief.
However, despite the broader language, the IAC believes that the funding will be "focused" on minority producers who needed the help, and would stall impending foreclosures.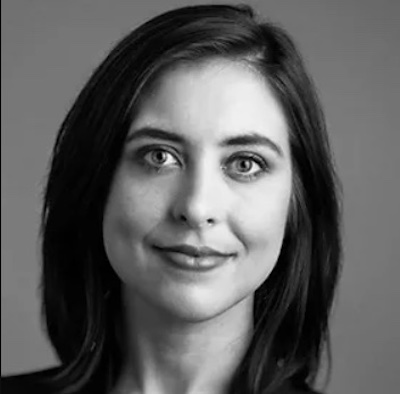 Abi Fain, policy director at Intertribal Agriculture Council. (Courtesy photo)"I think even within the sections of the IRA, they've really highlighted that the focus for this funding is for underserved communities, and I think that is going to be huge for tribal producers," Fain said. "We'll see how USDA defines underserved communities. It seems like the language was kept pretty broad, which will give USDA quite a bit of leeway to interpret the law. I think the sense we have is that they're aware of some pretty significant needs among tribal producers and other underserved communities, wherever those may be."
Stanger-McLaughlin said NAAF and the Native Farm Bill Coalition would emphasize the need for Native input on eventual rules and guidance involving the Inflation Reduction Act's language and scope.
"An important next step is to hear from Native producers, Tribes, and other entities on how the programs should be defined and implemented," she wrote via email. "NAAF will be collaborating with the Native Farm Bill Coalition to receive input because Indian Country's input to USDA on what those parameters should look like is crucial."
--
EDITOR'S NOTE: This story has been updated from a previous version.