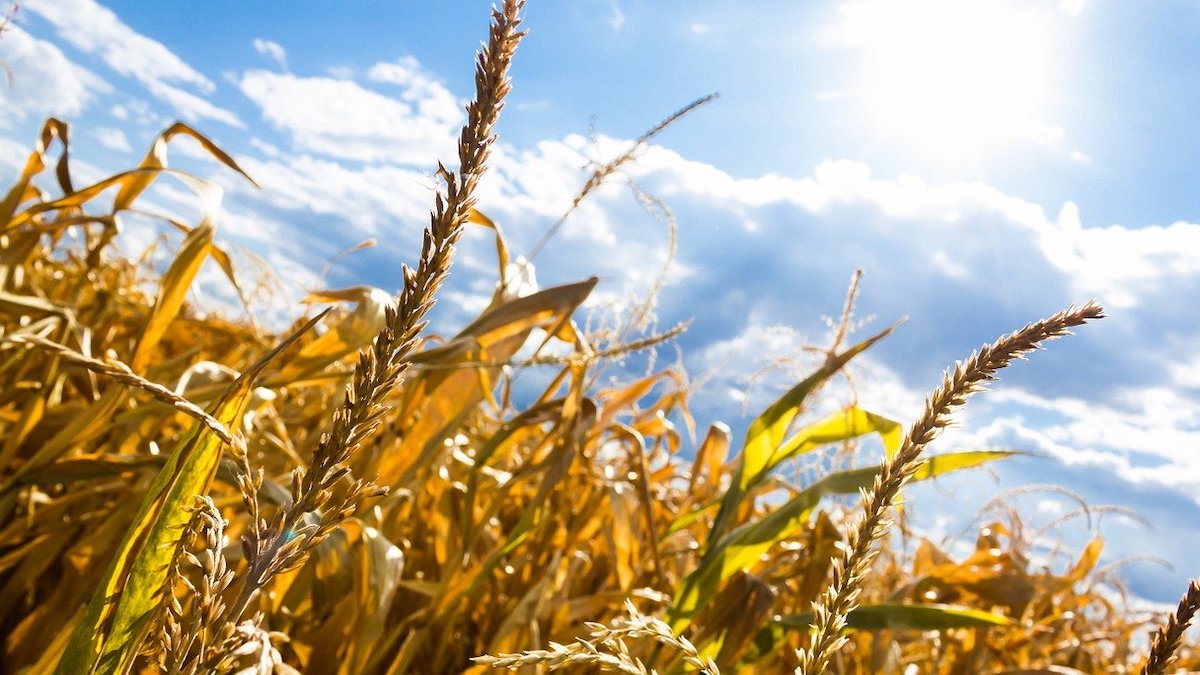 Details

Food | Agriculture
As the U.S. Department of Agriculture sidesteps legal concerns over previously promised debt relief targeted at minority farmers in favor of broader measures, some producers have launched a new legal battle to secure the funds they believe they're due.
Leaders of Native- and Black-led farmer organizations have filed a joint class action lawsuit on behalf of any "socially disadvantaged" farmer who filed for USDA debt relief included as part of the American Rescue Plan Act.
ARPA allocated $4 billion to marginalized producers to pay, in some cases, up to 120 percent of each farmer's debt. Qualifying farmers received contracts that guaranteed them the money. Some farmers took those contracts or letters of guarantee to their loan institutions, certain their debts would be repaid.
In June 2021, white farmers in several states claimed the program was discriminatory and succeeded in receiving multiple federal court injunctions against the USDA. The resulting cases stymied the USDA's efforts to issue the debt relief, just weeks before the first funds were scheduled to be paid, leaving producers who applied for the aid empty-handed.
Kara Boyd, president of the Association of American Indian Farmers. (Courtesy photo)"These farmers are facing foreclosures because they didn't get help," said Kara Boyd, president of the Association of American Indian Farmers, one of the groups involved in the new case. "They're trying to stay afloat because they were promised help and now it may not get to them. In the meantime, they're losing their farms."
To work around the potential for protracted lawsuits, lawmakers repealed the funding as part of the Inflation Reduction Act, and replaced it with a $3.1 billion fund for "distressed borrowers" of USDA Farm Service Agency loans. The Inflation Reduction Act also included $2.2 billion for farmers who "have suffered discrimination" through USDA programs.
According to a report from the Center for Public Integrity, 33 percent Farm Service Agency direct loans to American Indians and Alaska Natives are delinquent as of this year.
However, Boyd and other critics of the move say the broader focus of the Inflation Reduction Act funding effectively reduces the amount of money available to socially disadvantaged producers who were previously promised relief.
The plaintiffs in the lawsuit assert that repealing the ARPA debt relief constitutes a contractual violation and damages disadvantaged farmers' chances of receiving aid. The lawsuit aims to secure the promised 120 percent debt relief for socially disadvantaged farmers who signed contracts promising them the money.
A moratorium on farm foreclosures remains in place for loans directly offered by the USDA, but not for loans issued by other institutions that the USDA has guaranteed. That has left struggling minority farmers with the "wrong" type of loan in danger of losing everything, Boyd said.
She recounted heard stories from marginalized producers dealing with potential foreclosures across the country.
"Some farmers are being forced into bankruptcy, others into foreclosure or selling off land, livestock and/or equipment to make payments on loans that were paid off according to a USDA contract or letter to their guaranteed lender," Boyd told Tribal Business News. "We have been in constant conversation with farmers from across the United States and U.S. territories trying to calm the hearts and minds of Native American, Black, Asian and other minority farmers to prevent farm foreclosures and even suicides."
Never miss the biggest stories and breaking news about the tribal economy. Sign up to get our reporting sent straight to your inbox every Monday morning.
The groups filed the lawsuit just as the USDA said Tuesday that it had already disbursed $800 million of Inflation Reduction Act funding to farmers in need. Boyd noted that the disbursement was automatic and occurred two months after the law was enacted, proving that the USDA could have leveraged ARPA funding without a drawn-out contract process, which gave white farmers time to file their discrimination lawsuits and halt the funding.
"How is it the U.S. Government — within days of our filing the case in the Washington, D.C. U.S. District Court of Federal Claims — paid out $800 million to 13,000 overwhelmingly white borrowers without their knowledge, consent or a contract, yet failed to provide emergency debt relief to 14,000 Black, Native American, Hispanic and Asian farmers?" said Boyd, a member of the Lumbee Tribe. "USDA's delayed and systematic unwillingness to service farmers of color allowed white farmers to file reverse discrimination complaints in 12 federal courts, resulting in three restraining orders blocking the aid, which resulted in bankruptcy and farm foreclosures for Black and other farmers of color."
Even the discrimination fund, whose implementation remains open for public comment, falls short of achieving the same goals as the initial ARPA provisions, Boyd said. So far, the USDA has failed to define "discrimination" in its rule, which similarly may leave the fund open to a broader pool of farmers than the original ARPA relief, she said.
"Is it based on religious views? Sex? Race? What criteria are they using?" Boyd said. "It isn't clear."
However, other Native-led agricultural groups hailed the replacement Inflation Reduction Act programs as a necessary step to get funds out to farmers as quickly as possible, as Tribal Business News previously reported.
"Although this is not a blanket debt relief, the IRA still allocates billions of dollars, including $125 million in technical assistance and outreach through the FSA to implement programs and authorities that have been in existence since the Farm Financial Crisis in the 1980s, but have not been fully utilized because they have not had the funding," Native American Agriculture Fund CEO Toni Stanger-McLaughlin said in a statement. "Bottom line, something is better than nothing, and when that something starts with a B, as in billions, that's significant."
Meanwhile, Boyd said she has yet to receive a response to the lawsuit from the USDA, or a court date. Still, she remains positive about the case's prospects.
"I feel that our case will be heard, and the voices of America's farmers who have suffered decades of systemic discrimination will prove once again that USDA has failed them and this country during the pandemic, drought, and the highest record of input costs in 40 years," Boyd said. "Plaintiffs will be able to continue farming."