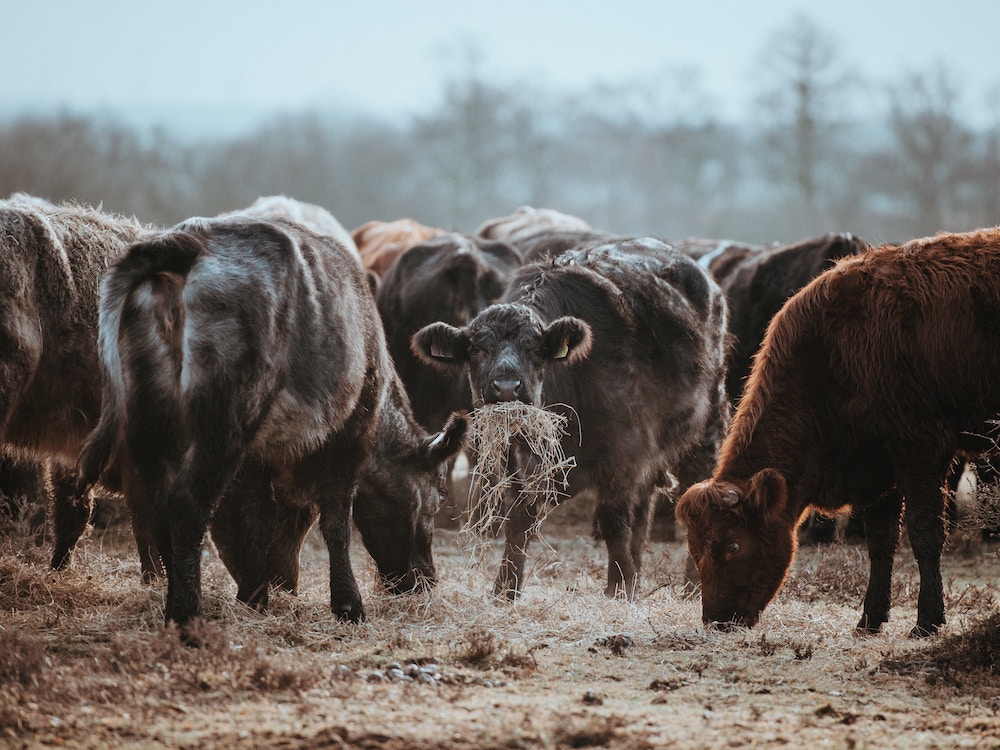 Details

Food | Agriculture
Public universities could soon be reaching out to tribal partners to strengthen local supply lines, improve regional food supplies, and shore up defenses against climate change through improved biodiversity and heartier regional varieties of plants and breeds of animals.
Proposed legislation could see $75 million in new funding aimed at developing "regionally adapted" varieties of plants and animals meant to weather climate events and accommodate a wide range of growing conditions, which in turn would provide security and consistency for farmers and producers, per a statement from Sen. Tammy Baldwin (D-Wis.)
The Seeds and Breeds for the Future Act, if passed, will amend the Competitive, Special, and Facilities Research Grant Act, as well as the Department of Agriculture Reorganization Act of 1994. In addition to new grantmaking funds, the bill also establishes a coordinator position for building public cultivation strategies, as well as an interagency working group to coordinate research activities. The bill was introduced by Baldwin and co-sponsored by Sens. Martin Heinrich (D-NM), Tina Smith (D-Minn.), John Fetterman (D-Penn.), and Ron Wyden (D-Ore.)
Never miss the biggest stories and breaking news about the tribal economy. Sign up to get our reporting sent straight to your inbox every Monday morning.
Ultimately, the bill would benefit farmers, ranchers, public universities, as well tribal communities reliant on local foods for traditional foodways and diets, per a one-pager written on the bill and provided by Senator Baldwin's office.
"In the face of a changing climate, we must make sure our farmers and producers have the tools they need to adapt and compete on the global stage," Baldwin told Tribal Business News. "This legislation will ensure that our farmers have regionally-adapted seed varieties and animal breeds to increase their yields and adjust to new environmental challenges. Farmers are always innovating, and this reform will make sure research is keeping up with them."
A joint statement from Native Farm Bill Coalition Co-Chairs Kari Jo Lawrence and Cole Miller said the measure would support Native efforts to improve health in their communities through localized food and research. In this way, the bill falls in line with the NFBC's priorities for this year's farm bill, supporting food sovereignty and strengthening supply chains if passed, the statement reads.
"This legislation protects tribal seeds, promotes collaboration with tribal colleges and universities and prioritizes grants for public cultivars and animal breeds that will enhance the nutritional health outcomes of Native American, Alaska Native and Native Hawaiian communities," Lawrence and Miller wrote.
The Seeds and Breeds for the Future Act could be another tool in a growing toolbelt of self-determination in food choices and food traditions for Native producers. That's a major priority for the Native Farm Bill Coalition going into a September vote on the 2023 Farm Bill, where the group has made over 150 policy suggestions to improve agriculture in Indian Country.
In particular, a push for programs under the Indian Self-Determination and Education Assistance Act's section 93-638, which allows tribes to take over administration of federal programs to their constituents, comprises a large portion of the NFBC's policy slate. Successful pilot programs saw tribes turning to regionally grown foods for their Food Distribution Program on Indian Reservations, or FDPIR, distributions.
In Alaska, for example, pilot program participants turned to putting halibut in food dispersals, supporting regional producers while avoiding shipping catfish from other areas around the country up north. This tightened supply lines and could hedge against supplier issues such as ones created by COVID-19.
Collaboration with local universities could produce regional varieties that, in turn, could support food distribution programs in the same way. Regional varieties of plants could prove heartier, more resistant to climate change, and provide better yields, providing a more consistent supply line for newly demanding FDPIR programs.
The bill could also reverse a trend of universities cutting their research programs at a time of critical need, according to a statement from the National Organic Coalition.
"Over the past several decades, universities across the country have reduced, or even eliminated, their public plant and animal breeding programs, causing a shortage of crops and livestock tailored to unique regional conditions. Lack of access to regionally adapted seeds and breeds makes our domestic agricultural sector vulnerable to disruption and threatens farmers' domestic and international competitiveness," the Coalition writes. "This [Act] would give farmers more tools to confront drought, varying growing conditions, and to have plant and animal varieties that are better suited to their area."