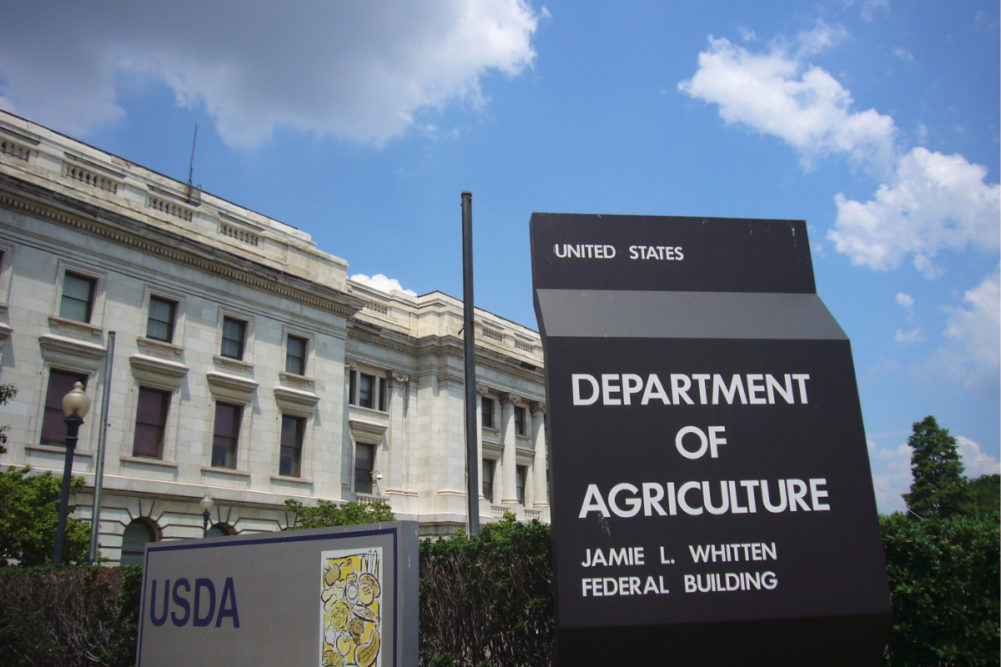 Details

Food | Agriculture
The Department of Agriculture announced plans to invest $2.3 billion to promote farm exports amid global competition and an "unusual" trade deficit, per USDA Secretary Tom Vilsack.
The funding effort will "complement existing trade promotion programs as we await Congress's action on both the budget and the Farm Bill," Vilsack said during a press call on Tuesday.
Never miss the biggest stories and breaking news about the tribal economy. Sign up to get our reporting sent straight to your inbox every Monday morning.
The new program and pledged support follows a stalled Farm Bill in Congress, where a fight for the Speaker of the House and mutterings of long delays have caused concern that an extension of the 2018 Farm Bill may be necessary, Vilsack told reporters Tuesday. Without an extension or new bill, previously funded programs may begin to falter, which prompted the agency to look to other sources for supporting existing programs and kickstarting new efforts.
The USDA will use $1.3 billion to create the Regional Agricultural Promotion Program, which will provide support for specialty crop industries in a bid to diversify export markets. Meanwhile, $1 billion will help buy and direct commodities to areas facing major food insecurity, such as the Middle East.
The Commodity Credit Corporation was chartered in 1938 to support producers through conservation programs, foreign market development, price support and improving domestic farm income. The organization typically only keeps $100 million in cash reserves, but has a borrowing authority of up to $30 billion when in need of funding.
"The Commodity Credit Corporation continues to address the needs of American producers as significant and unpredictable challenges arise, including impacts to international commodities markets and global food insecurity in the wake of ongoing conflict and a changing climate," Vilsack said during the press call. "...with this additional support we can strengthen U.S agriculture's presence in existing markets, open up new market opportunities, and build on our relationships and connections to ensure that high-quality American agriculture and food products reach where they are needed in the world."
A USDA press release places the FY2023 agricultural trade deficit - the gap between agricultural goods imported into the United States and the exports flowing out - at $19 billion. That's ahead of a projected 45 percent climb to $27.5 billion in FY2024.
That's an "unusual" deficit, Vilsack said, and it could get worse if the Agricultural Trade Promotion Program, which was created in 2018 as a response to a trade war with China, is allowed to expire next year without a replacement.
"It's important that we continue to have a presence in those market areas [abroad,] as well as the trade missions to other countries," Vilsack said. "It's also critically important that we continue to provide resources for promotions. The goal is to make sure we don't have a disruption."
The Regional Agricultural Promotion Program will provide support promoting American goods, technical assistance for producers entering and navigating "onerous non-tariff barriers" in overseas markets, and maintain relationships established by the Agricultural Trade Promotion Program in danger of disappearing once the latter program expires.
"There's a multitude of opportunities there," Vilsack said. "We should have regulations around the program in place by the end of this year or the first part of next year."
Eligible entities for the Regional Agriculture Promotion Program include state and regional groups, state agencies, agricultural co-operatives, and a "branded program for smaller companies," which would help match the costs of international marketing, a USDA representative speaking on background told Tribal Business News.
The same representative mentioned that the Intertribal Agriculture Council was a part of existing promotional efforts. The IAC maintains international promotional support through its American Indian Foods sub-organization, which both provides trademarks for authentically Native American-produced food and helps develop overseas marketing strategies.
The organization did not respond to requests for comment Tuesday.