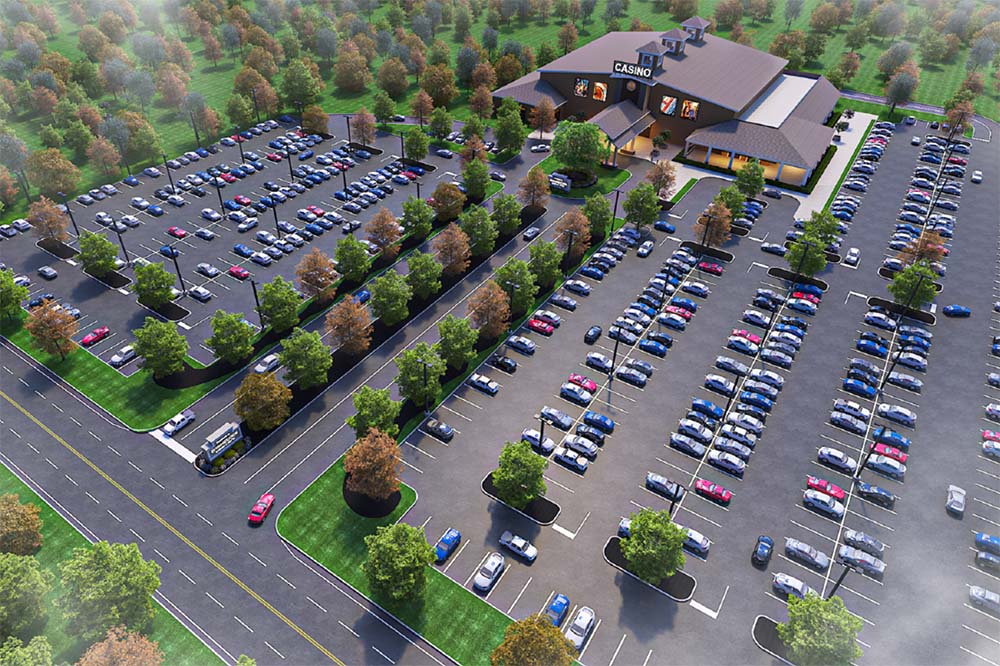 Details

Gaming
SOUTHAMPTON, N.Y. — After two decades of struggle with the state of New York and Long Island's wealthy Hamptons community, Shinnecock Nation is moving forward with plans to open a casino.
At a press conference on Wednesday, Shinnecock Nation Chairman Bryan Polite announced plans for Shinnecock Casino Hamptons, which will be located on tribal territory on the eastern end of Long Island.
"We have been at this now for over 20 years and have had multiple obstacles. This is a very important moment for us as we push forward with this tremendous economic opportunity, and begins the process for the Shinnecock to further its inherent sovereignty through economic growth and development," Polite said. "Southampton has grown and prospered while the Shinnecock Nation has endured systematic social economic disenfranchisement. The economic disparities between the Nation and its neighbors are stark. But the story of the Shinnecock is one of struggle and perseverance."
Polite said construction will begin this summer on the 76,000-square-foot Class II facility, which will contain 1,000 video lottery terminal machines and 30 table games, including Texas Hold'em. The vetting process for an architect is still in progress, Polite said.
The project will take 18-24 months to complete and will result in 300-400 jobs for tribal members and non-Native community members.
"There will be an economic windfall not just for the Shinnecock people, but for the local businesses that surround Shinnecock casino," Polite said. "The profits will be utilized to fund the Shinnecock Nation social programs, education, government, and improve the quality of living for tribal members."
According to Polite, 30-40 percent of the casino workers will be tribal members, and the tribe will work with business partners to provide development programs that will prepare employees to move into the upper echelons of the management team.
To bring the project to fruition, Shinnecock Nation is working with New Jersey-based Tri-State Partners, which will assist with construction and operations, and the Seminole Tribe of Florida, which owns the Hard Rock International brand and will be lending technical and financial support.
Despite the connection, the Shinnecock casino will not be affiliated with the Hard Rock chain.
"The Seminole are a tribe that we look to as a role model of how you do (casino business) in Indian Country, from all the adversity that they faced and how they built theirs in phases," Polite said.
Jack Morris, partner and managing member at Tri-State, said his company is enthusiastic about helping the Shinnecock Nation realize its economic potential.
"Over the past several years, we have witnessed the suffering of the Shinnecock Nation and also seen the opportunity to lift their people from the poverty they currently live in," Morris said. "This will be a property Long Island residents will enjoy visiting, while enabling the Shinnecock Nation to take advantage of opportunities other members of Native American nations have harnessed."
Throughout the 20 years of fighting for a casino, the Shinnecock have been thwarted by concerns from Hamptons residents about how a gaming operation would negatively affect their community.
"The big argument is always traffic, also that a casino doesn't fit the character of the enclave, and concerns about the local estuary in the bay, as well as the local ecology," Polite said. "Shinnecock Nation cares about the safety of people out here and we're going out of our way to ensure that this will be done in a responsible way with traffic studies, environmental impact studies and by trying to work with the local municipalities."
For now, the tribe remains "laser focused" on opening the facility as a Class II casino. Polite didn't say whether the tribe was interested in eventually pursuing a Class III operation at the site, noting that "there are no current negotiations going on with the state of New York for a Class III commercial license."
The casino is part of a series of economic development ventures the tribe is currently cultivating.
Polite said in December of last year, the nation overwhelmingly voted to create an economic development zone on its traditional homelands.
Last week, the nation completed a set of 61-foot digital billboard monuments on both sides of Sunrise Highway, a project that faced many obstacles, roadblocks and unrelenting opposition, Polite said.
The billboards, which overlook the gateway to the Hamptons and ancestral Shinnecock territory, feature local advertisements and also proudly project information about the identity and territory of the Shinnecock Nation.
"The digital monument sign project has helped spark economic growth for our people, and we are working on many different economic projects to help bring prosperity, not only to the Shinnecock Nation, but also to the Long Island region," Polite said. "We ask the people of this great state to come forward and work with us to put away the ghost of the past and the history marred with broken promises, theft and suffering.
"The Shinnecock Nation has been here since time immemorial and we will remain here eternally."
Want more news about the $130 billion tribal economy?
Tribal Business News publishes thoroughly reported and well-crafted stories about Native businesses and entrepreneurs, growth and expansion strategies, best practices, economic data, government policy and other relevant business news. Tribal Business News is required reading for tribal council members and leaders of Native businesses, as well as state and federal legislators, policymakers, economic developers, entrepreneurs, bankers, lawyers and anyone interested in doing business in Indian Country.
Sign up for our free newsletter to track Native business and the tribal economy. Or sign up for a premium digital subscription ($99/year or $10/month— cancel anytime) to gain full 24/7/365 access to our business news reporting. Megwetch.