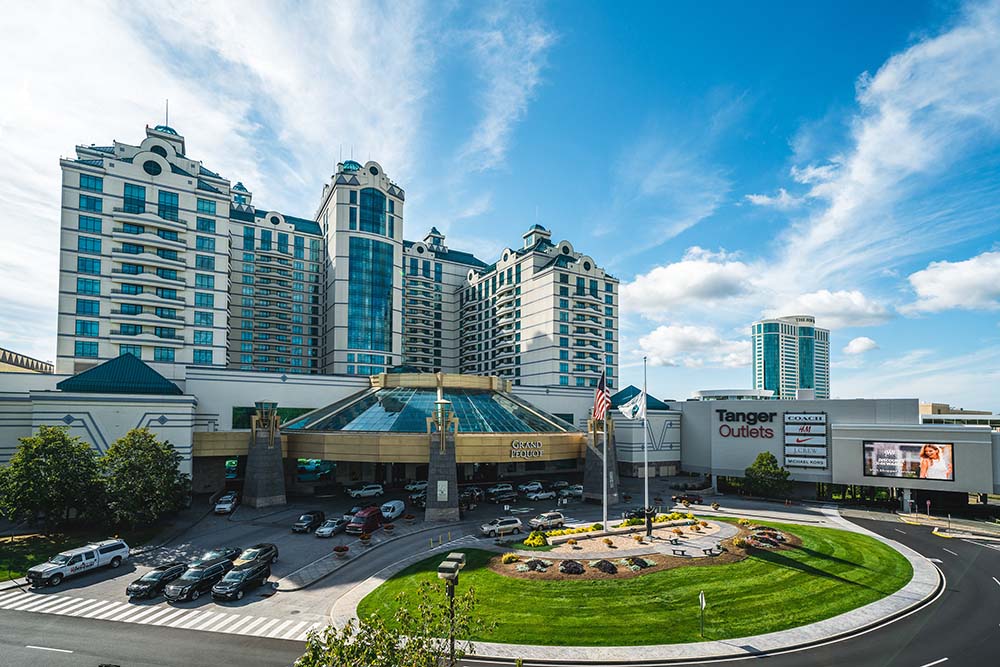 Details

Gaming
LEDYARD, Conn. — Jason Guyot took on the role of interim president and CEO at the Mashantucket Pequot Tribe's Foxwoods Resort Casino in April 2020, just after the onset of the pandemic.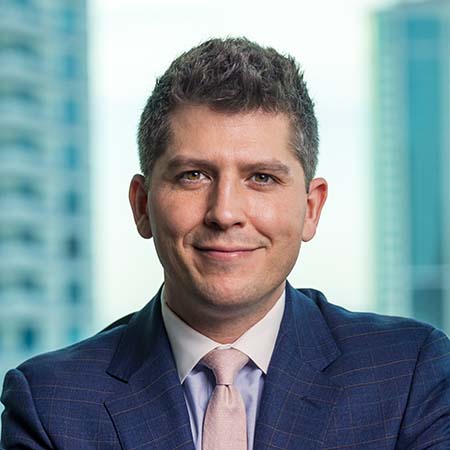 Jason Guyot, president and CEO of Foxwoods Resort Casino. (Courtesy photo)Now, 11 months later, the tribe made that appointment permanent, marking Guyot as the first tribal member to hold the position in the casino's 28 years of operation.
Guyot led the casino during an unprecedented year in the casino's history, through its first-ever closure from March to June 2020 and then through expanded safety and security measures as businesses slowly reopened to the public.
In a conversation with Tribal Business News, Guyot spoke about the steps the tribe took to implement those safety measures, how casino management seized opportunities during the closure, and his vision for Foxwoods Resort Casino and its expanding brand.
What unique perspective do you bring to this role as a tribal citizen? How will that help you lead as well as communicate with the tribal government?
I'm extremely excited and honored to be the first tribal member in this role here at Foxwoods. It is an added weight to the role. It's a different perspective, too, in thinking about the success of the business and also wanting to ensure the future success of the tribe and its members. My vision and my commitment to the council and membership is that it's always about the future and always about the sustainability and profitability of the business.
This has helped forge a great relationship with the tribal council. We're all pushing in the same direction — we all want what's best for the tribe. I know over this past year that thought process and alignment has helped us make quick decisions and move forward knowing we're all looking to the best interests of the tribe and the future.
When you took the helm on an interim basis in April 2020 as the pandemic was just beginning, how did you shape your leadership strategy?
We had already been closed since March 17 … and I took over about a month after that closure. That was the most challenging time in the history of the tribe and Foxwoods. We had never closed the doors in 28 years of operation until March of 2020.
The big benefit was that I've been here for 18 years and working at a senior level and overseeing a majority of the operations here at the resort in one capacity or another for an extended period of time. I was able to step in and keep going and continue our planning process, given the fact that we were closed without a known opening date. It really allowed us to reset the organization. There were many things we wanted to do in the past and with the operation closed, we really had the ability to dive into each one of those thoroughly and give it a full review, and we did that for all the operations across the board.
How did you approach the reopening process?
As we reopened, there was a lot of unknown, but the one thing we were sure of was that we were going to have a more efficient and balanced organization than we had ever had before. I'm very happy with what the team put together. Those decisions through the closure were some of the most critical decisions we've made to date.
From that time we were closed, the number one priority was safety and security. That drove every decision we made. One thing we knew was that our guests and team members were going to come first in all of our decisions, and that really allowed us to come up with some of the most comprehensive safety protocols in the entire industry. I can't thank the team enough for working with the chief medical officer for the tribe and other medical professionals.
What business best practices have you learned over the last year that you plan to take forward into the future at Foxwoods?
Analytics is something that I've used that is very important to me in how a business should run. Balancing analytic information with operational expertise is something we did. We looked at trends, we looked at staffing, we looked at efficiencies, and we came up with a comprehensive plan for every single department that was really built from the ground up. … With the use of analytics, we're really able to plan out what this resort looks like on a day-to-day basis.
That's such a hard thing to do with a 24-hour business. To have the time and to put that effort in, it's extremely important. I think the balance that analytics can strike in finding efficiencies and in creating opportunities in both the margin and revenue side has been key to our success over this past year.
How do you look to grow after a year like this?
From a business perspective, coming out of COVID, there's going to be a lot of pent-up demand. I think there's going to be a lot of opportunity in the market for expansion of the Foxwoods brand and continuing this process of creating a fully integrated resort destination. We have a lot of great and exciting new amenities to announce in the next several weeks. Our focus is to be prepared for that surge. I think it'll be an exciting time for everybody.
Foxwoods recently announced it was expanding its brand to Puerto Rico, as Tribal Business News previously reported. What about that opportunity was a good fit for the company?
We've been talking about expanding the brand for a very long time. It just happened to fall into place, even though we were in the pandemic. Our meetings with the ownership group there went really well; they're great partners. When you look at the history of that property, there was so much alignment between the Fairmont El San Juan and Foxwoods. It just made sense. When two brands align like that, it makes other things happen naturally. We're excited to open that property later this year.
What other novel expansion opportunities do you plan to pursue in the future?
You're going to see the Foxwoods brand expand. We are going to look for opportunities and we are continuing to have discussions both domestically and internationally, and we hope some of those discussions come to fruition. Foxwoods is an iconic brand and what we bring, as a family owned business, is something much different to the market. I think that has helped in a lot of our conversations.
How does the advent of online sports betting and iGaming in Connecticut potentially help Foxwoods rebound from the pandemic? What kind of windfall could it bring to the tribe?
We would have loved to already have sports betting and iGaming up during the pandemic. We're excited about the potential. We're nearing a deal with the state of Connecticut. For brick-and-mortar facilities, adding online sports betting has been incremental to their overall revenue. People are really looking for experiences. I do believe, for all parties involved, it's definitely going to be a huge benefit. It's going to benefit the state from a tax perspective and a revenue perspective, and it's definitely going to benefit the tribe in supporting the tribal nation and all the services that come with that.
What has leading through a crisis taught you about yourself as an executive?
I think that in the most difficult of times, some of the best leaders in the organization shine through. We've seen that across the board. It's really about this team and all we've been able to accomplish together. I'm a big team guy. It's going to be all of us working together, communicating, strategizing, and all pushing in the same direction that's really going to change our outlook. … When you look at just the strength of being a human being in the pandemic and the stress that has on your family and you personally, and you add on the pressures of work, it's a lot for all of us, and I can't thank the team enough for all the hard work and effort they put in through that time and to this day. I couldn't be more proud of them.
Recognizing we're still in the middle of a pandemic, what keeps you up at night?
We're always trying to forecast what's going to happen in the future to get ahead of it. Because we're not out of the woods yet, I constantly think about our team members and their safety. We've done so much to help protect them over this past year, whether that's having testing programs for COVID, vaccination efforts. We've already been able to vaccinate about 45 percent of our workforce.
I worry about how seriously some people may or may not take this pandemic and the need for vaccinations, and when we'll get to herd immunity. It all comes back to the safety and security of what we're doing, and I don't want anything to happen that could set us back or threaten our operation. I can probably speak for every business owner out there that has these same thoughts and fears on a daily basis.
--
EDITOR'S NOTE: This interview has been edited for length and clarity.
Want more news about the $130 billion tribal economy?
Tribal Business News publishes thoroughly reported and well-crafted stories about Native businesses and entrepreneurs, growth and expansion strategies, best practices, economic data, government policy and other relevant business news. Tribal Business News is required reading for tribal council members and leaders of Native businesses, as well as state and federal legislators, policymakers, economic developers, entrepreneurs, bankers, lawyers and anyone interested in doing business in Indian Country.
Sign up for our free newsletter to track Native business and the tribal economy. Or sign up for a premium digital subscription ($99/year or $10/month— cancel anytime) to gain full 24/7/365 access to our business news reporting. Megwetch.