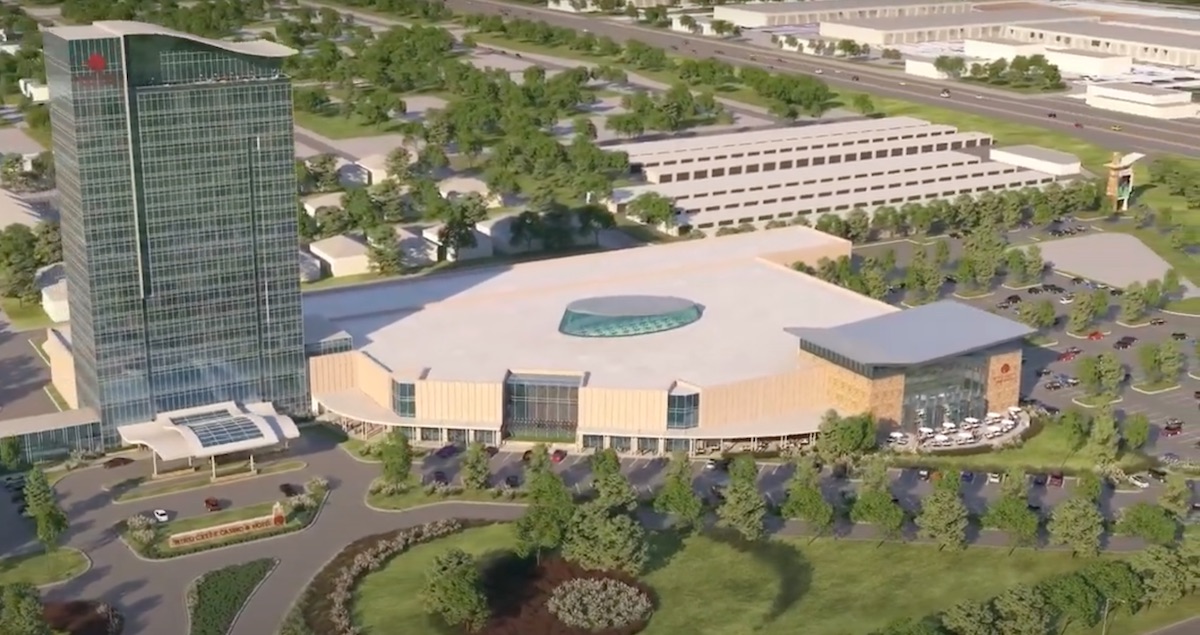 Details

Gaming
Three tribes are competing for a commercial gaming license in the suburbs south of Chicago as an initial decision from the Illinois Gaming Board draws near.
The Ho-Chunk Nation has partnered with suburb Lynwood on a $300 million casino proposal, while the Choctaw Nation of Oklahoma is part of the South Suburban Development partnership that worked with the suburb of Matteson for a $300 million proposal. Matteson's board unanimously approved the initial presentation on the casino proposal in October 2019.
As well, Wind Creek Illinois LLC, a subsidiary of the Poarch Band of Creek Indians' PCI Gaming Authority, proposed to construct a new $275 million venue in the communities of Homewood and East Hazel Crest.
The sole private firm among the applicants, Southland Live Casino, worked with Calumet City on a $275 million proposal.
The state solicited the proposals in 2019 after the Illinois Gaming Board expanded the number of casino licenses in the state from 10 to 16, according to a report from Illinois Policy Institute.
The Illinois Gaming Board will make a decision next week on which three of the four applicants will advance to the next round, according to a Wind Creek Illinois representative. From there, the board will choose which of the remaining applicants will receive the final license.
Tough competition
Each of the casino proposals pledge new jobs, new revenues and new visitors for the communities that may host them.
The Matteson project, under the Choctaw-partnered South Suburban Development LLC, projects to employ 600 people and create 600 jobs during construction.
The Ho-Chunk Nation proposes to use land it already owns near Lynwood and promises to create up to 1,100 full-time jobs, according to a report by Madison.com.
Wind Creek's proposal predicts "at least" 800 jobs when the casino is fully operational, and promises to award more than 30 percent of its construction contract dollars to minority-, women-, veteran- or LGBTQ-owned businesses.
"Wind Creek Hospitality will not just build a casino, but truly create a community in the south suburbs — with job creation, community investment and sustained operational excellence, and we were enthused to share that with the Illinois Gaming Board in our presentation today," Jay Dorris, president and CEO of PCI Gaming Authority, said in a statement. "We are confident that Wind Creek is the best partner in and for the south suburbs. Our proposed Four-Diamond facility will bring a first-class entertainment destination to the Southland region and maximize profits to generate the most revenue for the state."
Each of the three tribes competing for the license have significant experience in the gaming industry: Ho-Chunk Nation operates six casinos in Wisconsin, while Choctaw Nation operates three casinos in Oklahoma. Wind Creek operates 10 casinos across the country, including locations in Alabama, Pennsylvania, Nevada and Florida.
Windfall revenue predictions
An analysis in a Wind Creek Illinois presentation estimates projected revenues for all four proposed casinos' first year in the hundreds of millions. Specifically, Wind Creek's data, gathered from two studies by market analysts Innovation Group in 2019 and Global Market Advisers in 2020, predict between $156 million and $158 million in net revenues in that casino's first year.
That same analysis estimates between $119 million and $140 million for the Lynwood/Ho-Chunk location, $132 million and $133 million for the Calumet City/Southland Live Casino location, and $134 million and $138 million for the Matteson/South Suburban Development LLC location.
The community that hosts the approved project would stand to rake in 5 percent of those revenues, while another 29 percent goes to the state, according to the Illinois Gaming Board.
"Over the past six years, we've been lucky enough to meet and talk to so many leaders and residents of the south suburbs – and know how long they've been waiting for this facility, the high expectations they have for community involvement," said Dorris in the Wind Creek Illinois press release. "We look forward to hearing next steps from the Illinois Gaming Board, and hopefully partnering with the Southland to see this dream realized."
Want more news about the $130 billion tribal economy?
Tribal Business News publishes thoroughly reported and well-crafted stories about Native businesses and entrepreneurs, growth and expansion strategies, best practices, economic data, government policy and other relevant business news. Tribal Business News is required reading for tribal council members and leaders of Native businesses, as well as state and federal legislators, policymakers, economic developers, entrepreneurs, bankers, lawyers and anyone interested in doing business in Indian Country.
Sign up for our free newsletter to track Native business and the tribal economy. Or sign up for a premium digital subscription ($99/year or $10/month— cancel anytime) to gain full 24/7/365 access to our business news reporting. Megwetch.