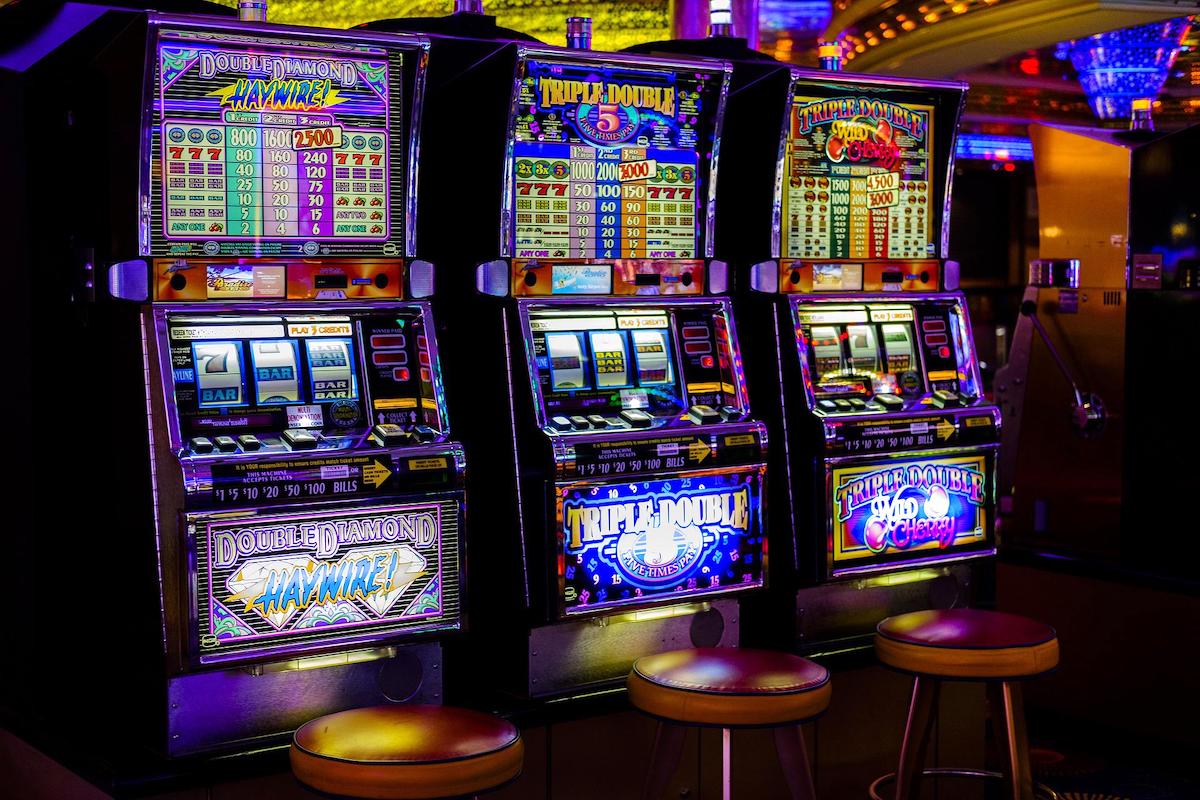 Details

Gaming
The Indian gaming industry is closely watching how inflationary pressures on the cost of gas, labor and material could affect business at tribal casinos.
But, for all the current attention on the high rate of inflation, it tends to have a "less scary" effect on gaming than a potential recession, according to James Klas, founder and principal of gaming consultancy KlasRobinson.
Klas was speaking as part of a panel discussion put on by the Indian Gaming Association on the economic implications for the gaming sector.
"The industry tends to do not great, but OK through inflation periods. That was true in late '70s early '80s in Vegas. It's true in other periods where inflation has been up in the last ten years," Klas said during the IGA webinar. "Recession is the thing that's very hard on the gaming industry. That's the thing we have a lot of trouble weathering. We saw this in the pandemic and we saw it in the Great Recession."
Never miss the biggest stories and breaking news about the tribal economy. Sign up to get our reporting sent straight to your inbox every Monday morning.
Glen Johnson, executive vice president of gaming consultancy at Victor Strategies, said during the panel discussion that the most recent price spike marks the first time a modern, vastly expanded gaming industry would face inflation.
During inflation in the late 1970s, gaming was limited to Vegas and Atlantic City; Indian gaming wasn't legalized until about a decade later, in 1988.
Now, the $35 billion gaming industry has spread across the United States, so that "most of the population of the country is within an hour's drive of a casino," Johnson said, who noted he tends to "disagree a bit" with Klas' characterization of the effects of inflation on the industry.
"Inflation hasn't historically been a problem for the casino industry," Johnson said. "But there's been tremendous growth, and these populations are starting to show signs of strain."
Johnson pointed to declines in commercial gaming revenues in southern states like Alabama, Louisiana, and Arkansas, areas where many visitors have to drive about an hour to visit a casino.
"It's regional markets where people have to drive that are going to be most impacted," Johnson said. "They're starting to see the consumer concerns about price increases, and gas is the big one. Destination resorts seem to be holding up for now, but regional gaming is the most threatened by inflation, and it will be the outer markets that are first affected."
IGA Conference Director Victor Rocha noted that skyrocketing gas prices were causing knock-on effects even for larger casinos, such as Las Vegas operations.
"California is the feeding market to Nevada, and I have to imagine the traffic is not what it used to be," Rocha said.
Klas held that many of the problems casinos now face — in particular, labor and supply shortages — could be traced back to basic market functions rather than inflation.
"I think the price increases (are) driven by supply chain problems and labor shortages. That's not inflation, that's the market doing what it's supposed to do, which is there's a limited supply out there and it costs more to get it," Klas said. "What needs to be done is more effort to deal with the supply chain and the labor problems."
The labor shortage, when combined with rising construction prices, has stymied some efforts to construct new buildings and expand operations, as Tribal Business News previously reported.
Both Johnson and Klas pointed to long-standing labor shortages as a chief concern.
"Labor is the thing that is holding back recovery (and) future growth, more than anything else," Klas said. "I've literally had clients who have looked at doing new things — new buildings, new expansions — who have been asked not to build things that were too big or had too much food and beverage because they don't think they can get the workers."
As well, Johnson warned a recession may exacerbate these already existing issues and escalate them into catastrophes.
"There's less money to spend, and that will have an effect on the casino industry," he said. "We're already seeing the cracks."
Klas noted the importance of keeping an eye on falling revenue reports as an early warning that a sharper decline could be on its way.
"If (visitors) are choosing not to spend as much when they visit, and choosing not to visit as frequently, then I've got problems," Klas said.
Cut the right corners
For casinos experiencing declining visits and revenues, Johnson advised cutting costs in areas that wouldn't affect the customer experience, such as by working with their food and beverage suppliers to find opportunities to substitute brands and lower overhead that way.
"We're seeing customer substitution behavior. Instead of getting high brand things, they're going for lower brands," Johnson said. "What you want to do is practice the same substitution as consumers are practicing — lower your brands in food and beverage."
Klas echoed that sentiment, saying that careful inventory management, narrowing menus to best-selling items, and purchasing supplies up front before inflation raised prices further would help tribal casinos insulate against rising costs.
"You want to look for opportunities to spend your cash on anything that's truly useful to you," Klas said. "This is not the time to go out and buy the pink Cadillac. But if you can get supplies locked in at the current price, and get enough to last you longer, that's a positive thing to do."
Operations could also make bold moves to capture customer attention, like giving away an electric vehicle.
"Much like during the pandemic, I need to pay attention to my top 25 percent and be real aggressive. If I'm seeing some softening amongst those people, I'm reaching out to them and getting something special to them that would help them, like buying them a tank of gas," Klas said. "Do the kinds of things that get people's attention. It's the right message to be sending, the right positive impact on it, and it can help with that confidence factor."
Want more news about the $130 billion tribal economy?
Tribal Business News publishes thoroughly reported and well-crafted stories about Native businesses and entrepreneurs, growth and expansion strategies, best practices, economic data, government policy and other relevant business news. Tribal Business News is required reading for tribal council members and leaders of Native businesses, as well as state and federal legislators, policymakers, economic developers, entrepreneurs, bankers, lawyers and anyone interested in doing business in Indian Country.
Sign up for our free newsletter to track Native business and the tribal economy. Or sign up for a premium digital subscription ($99/year or $10/month— cancel anytime) to gain full 24/7/365 access to our business news reporting. Megwetch.