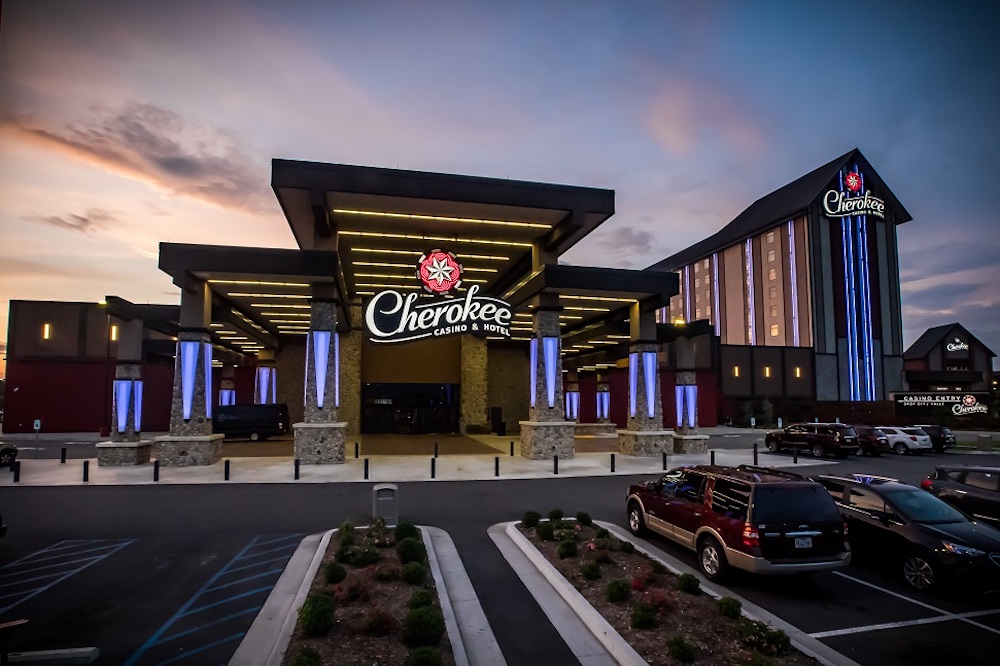 Details

By

Chez Oxendine and Joe Boomgaard

Gaming
The Indian gaming industry's recovery from the pandemic seems to be a tale of the haves and the have-nots.
According to new data released last week by the National Indian Gaming Commission, tribal casino revenue grew 40 percent year-over-year to a record $39 billion during the 2021 fiscal year.
As a whole, the Indian gaming industry surpassed its pre-pandemic 2019 fiscal year revenues by 13 percent. However, the bump was even more pronounced in some regions of the country. For example, tribal casinos in the Rapid City, S.D. area grew revenues by more than 55 percent, jumping from $238 million in 2020 to $372 million last year.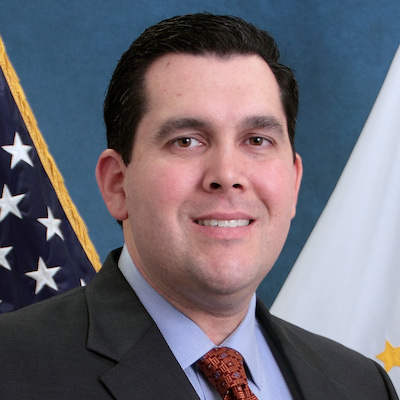 E. Sequoyah Simermeyer, chairman of the National Indian Gaming Commission. (Courtesy photo)"In general, Indian gaming is doing very well," NIGC Chairman E. Sequoyah Simermeyer (Coharie Tribe of North Carolina) said during a press conference. "You have rebounded from the industry-wide challenges faced during the pandemic. If FY 2021 has shown anything, it has demonstrated that Indian gaming is a resilient industry, thanks in part to the day to day oversight by tribal leaders and regulators with the ability to adapt and change by having procedures in place to help their businesses in periods of adversity."
The NIGC announced the numbers Wednesday afternoon at the Oklahoma Indian Gaming Association Conference and Tradeshow in Tulsa. The commission gathered the data from 510 audited statements from gaming operations owned by 243 federally recognized tribes.
Of those 510 operations, 43 organizations reported gross gaming revenues in excess of $250 million, representing more than half of the total revenues across the board. Casinos in all eight of NIGC's administrative regions experienced a growth in revenues.
Revenue growth for Cherokee Nation's 10 casinos throughout northeastern Oklahoma mirrored the overall results from the NIGC data.
Cherokee Nation Businesses President Mark Fulton attributed that solid growth to consumer sentiment over the course of the year. While consumer confidence dipped and unemployment numbers were up, patrons had "pent-up demand" and were eager to return after long periods of social and economic lockdown, he said.
"You also had a robust injection of money by the government stimulus funding into the general public, so in the short term people had a large amount of discretionary funding available," Fulton told Tribal Business News.
Never miss the biggest stories and breaking news about the tribal economy. Sign up to get our reporting sent straight to your inbox every Monday morning.
Uneven recovery
The general rebound in revenues comes as welcome news, particularly as tribal operators wrestled with weak results stemming from a wave of COVID-related closures and shutdowns in 2020. However, the recovery from those losses has meant different things for different tribes, some of whom haven't yet fully bounced back, Simermeyer said.
"NIGC recognizes this year's rebound has not been felt equally by all tribes," Simermeyer said.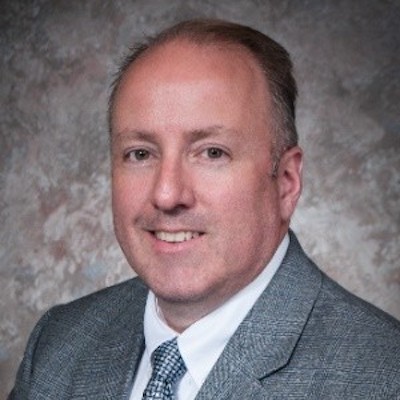 Andrew Gentile, general manager of Little River Casino Resort. (Courtesy photo)Andrew Gentile, general manager of Little River Casino Resort near Manistee, Mich., says the enterprise of the Little River Band of Ottawa Indians has certainly been party to the unevenness of the recovery for Indian gaming.
That was especially true in 2021, given that the casino operated for a time under various pandemic-related restrictions. Perhaps most importantly, online gaming took effect in Michigan during the course of the year, which brought about a raft of new competition for brick and mortar casinos, according to Gentile.
"In August, they ramped up their advertising and we saw a defection from our brick and mortar casino, whether that was because of the convenience, they were concerned about the pandemic or some other reason," Gentile said.
While Little River also partnered with a company to offer online gaming, the revenues the tribe has generated from its igaming operations, as well as its retail sportsbook, have not offset the defections at the physical casino, which is based in a rural tourist destination area in Northern Michigan.
As a result, Little River Casino's top line revenues dipped in 2021, but the property improved its profitability as a result of some operating changes implemented throughout the year, according to Gentile.
During 2021, Little River Casino also experienced a shift to a younger demographic, particularly in the first and second quarters of the year when the federal government began distributing stimulus checks. As well, the casino resumed hosting entertainment and concerts in late summer last year when few other options were available, which also served to attract a younger crowd, Genitle added.
"This year, we see patrons of the older demographic starting to return, but they're not here to the same style they were pre-pandemic," Gentile said. "With school about to start and parts of Michigan lighting up red again (with COVID-19 cases), it will be interesting to see what happens."
Cautious optimism ahead
The 2021 rebound for tribal operators reflects a similar positive outlook for the gaming industry as a whole.
In a survey by the American Gaming Association, 67 percent of respondents — which included tribal gaming operators — reported having a "good" outlook, up from 54 percent six months ago. The AGA previously reported that non-tribal gaming saw an even bigger rebound in 2021, growing to $53 billion in total revenue.
Bob Miller, president and CEO of the AGA, attributed that "remarkable" growth to a focus on safe operations, as well as the dawn of sports betting and online wagering.
"Today's industry is effectively meeting customers how and where they want to engage — whether at a casino or through mobile gaming," Miller said in a statement.
For Cherokee Nation's casinos, the growth in 2021 has sustained so far this year, despite macroeconomic concerns, Fulton said. While soaring gas prices and higher living expenses slowed growth in June, customer enthusiasm resumed in July as inflationary pressures began to ease, he added.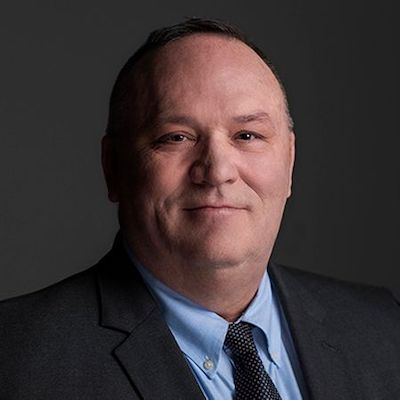 Mark Fulton, president of Cherokee Nation Businesses. (Courtesy photo)"Some of the economic indicators, those consumer numbers reflect a recession," Fulton said. "The economic portion of it is so hard to predict, because running contrary to that, we've continued to see an increase in our business, even versus 2021."
With that in mind, the Cherokee Nation remains bullish and "cautiously optimistic" going forward into the rest of 2022 and into 2023.
"I was taught early in the business that gaming is not recession-proof, but it is recession-resistant," Fulton said. "We're still seeing healthy, healthy growth."
At Little River Casino Resort, Gentile said he's noticing some positive signs beginning to emerge about seven and a half months into 2022, especially as some of the newness and promotions around online gaming in Michigan begin to wane.
Still, he's guarded in his outlook because of inflation and high gas prices, which have started to moderate, but still affect travel to destination casinos like Little River. As well, the property has had to grapple with a new challenge around maintaining staffing levels since reopening after the pandemic.
"At brick and mortar, it's been difficult being fully functional, it's been difficult finding staff, even though we've made two wage adjustments," Gentile said. "But year-over-year, the online impact should level off. We're 10 days into August, and I'm seeing the trends of the first seven months are starting to reverse and we're regaining some ground.
"Going forward, for the remainder of this year, I think we'll start seeing some growth again."