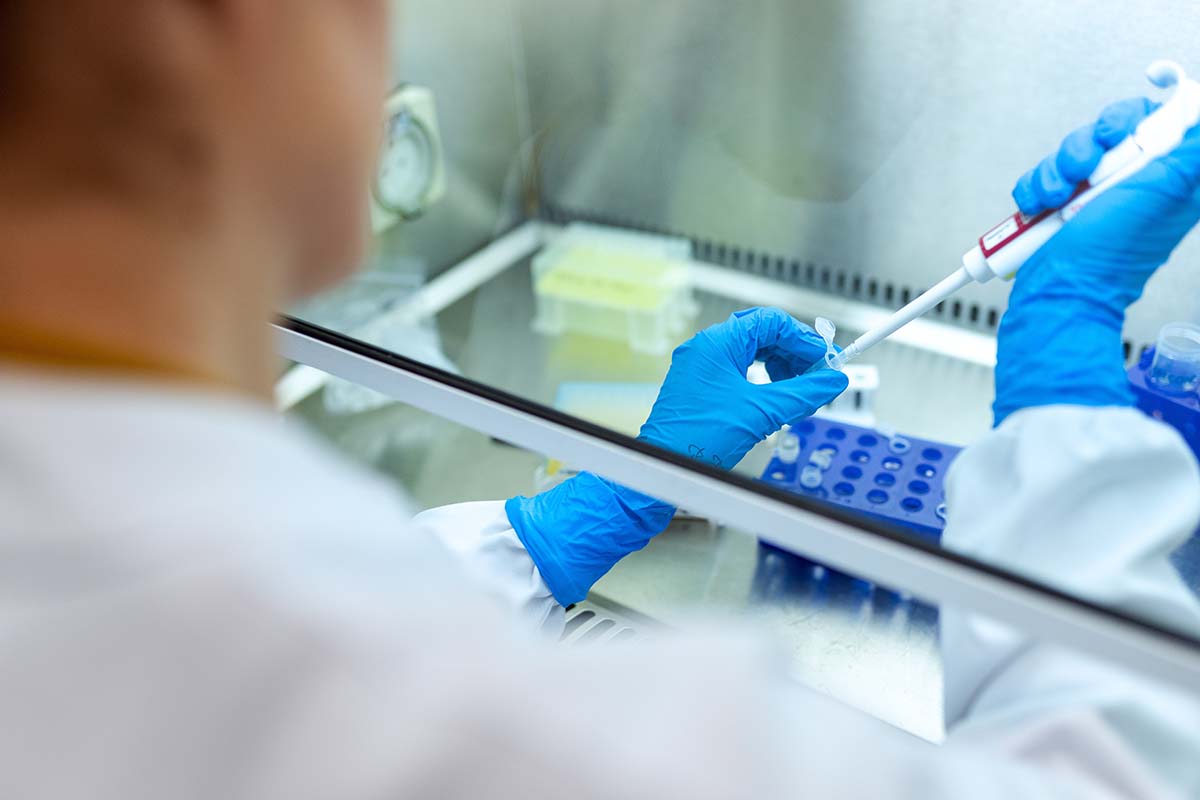 Details

Health Care
MILWAUKEE, Wis. — Mitigating the potential spread of COVID-19 among the 1,600 people employed in the federal contracting group at Potawatomi Business Development Corp. has become a constant concern for the company's executives.
Operations such as PBDC, the economic development arm of the Forest County Potawatomi Community, have to test people frequently and get a quick turnaround on results in order to remain nimble in responding to positive cases and prevent exposure among workers.
PCR testing, which involves a deep swab of the throat through the nose, can take 24 hours or more to produce a result, and costs $100-$150 per test. Rapid antigen testing, however, can provide a result within 10-15 minutes and costs around $20.
"The rapid testing is best suited for risk management," PBDC Federal Group President Greg Kolean told Tribal Business News. "What can I do to offset that risk? I can have an employee test five days before they travel back home and then test again when they arrive."
Potawatomi Support Services now aims to apply best practices developed by the PBDC Federal Group to other customers. To that end, Potawatomi Support Services formed a joint venture with Draper, Utah-based Beechtree Diagnostics LLP, a toxicology testing laboratory, to offer the antigen tests alongside more standardized PCR and antibody tests.
Antigen tests depend heavily on catching the virus early, when the tests are most accurate, according to a report from the Centers for Disease Control and Prevention, which considers the tests 90 percent accurate.
The antigen tests aren't intended to replace PCR tests so much as complement them, Kolean said. Antigen tests have a higher chance of producing a false negative, which means employees may follow up with a PCR test.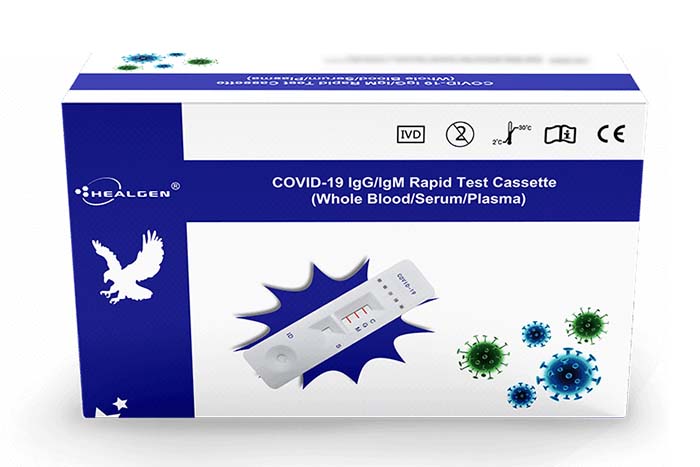 Courtesy photo.
Used in conjunction, antibody and antigen tests enable quick and continuous employee screening, Kolean said. That's been critical in the age of COVID-19, where travel for work puts employees at constant risk of exposure.
"If I can give everybody tests, why wouldn't I spend $20 a week per person to stay ahead of the curve?" he said, noting one customer started giving the antigen tests to its workforce twice a week.
Kolean said Potawatomi Support Services has sold "tens of thousands of units" of the test kits to its government customers. The company has stocked up roughly 2 million units of the antigen test to offer them for sale.
Each kit comes with everything needed to perform, process, and read the results of the antigen tests. In addition to supplying the tests as a standalone option, Potawatomi Support Services also offers testing services and medical personnel to help process test kits.
"This is just a cheaper way to feel better about doing your work," Kolean said. "The business potential that it opens up is interesting."
As well, Potawatomi Support Services is currently evaluating whether to open labs in places such as its home state of Wisconsin, where COVID-19 cases have spiked over the last month, Kolean said. If the company opts to go forward with the idea, the labs would operate under the joint venture with Beechtree Diagnostics, which currently runs a certified lab in Alaska capable of processing more than 8,000 tests a day.
If the plan proves to be feasible, the labs would aim to provide critical PCR tests in areas without sufficient testing.
"We're still assessing if there's enough need. We're looking at big investments," Kolean said, adding that "it's not cheap to open up a lab."
Antigen testing is the latest of many Potawatomi Business Development Corp. ventures into the medical sector. The group's medical support and research arm works to provide a range of services to customers, including staffing and credentialed provider solutions, which ensures the right medical personnel are available where they're needed.
"We're providing everything from neurologists to gynecologists," he said. "You have to get your people credentialed."
PBDC also owns a 51-percent stake in a joint venture with telemedicine platform RingMD. The partners look to capitalize on the growing use of telehealth services, which have only accelerated during the pandemic.
According to the results of a survey from telehealth provider Amwell, 22 percent of consumers and 80 percent of physicians had a virtual visit in 2020, up from 8 percent and 22 percent, respectively, a year ago.
"This is one of our core competencies. The rapid test and COVID testing just fell into place," Kolean said. "What I like about it is that we don't consider this a brand new space for us. We look for business that fits with our mission and is sustainable."
Want more news about the $130 billion tribal economy?
Tribal Business News publishes thoroughly reported and well-crafted stories about Native businesses and entrepreneurs, growth and expansion strategies, best practices, economic data, government policy and other relevant business news. Tribal Business News is required reading for tribal council members and leaders of Native businesses, as well as state and federal legislators, policymakers, economic developers, entrepreneurs, bankers, lawyers and anyone interested in doing business in Indian Country.
Sign up for our free newsletter to track Native business and the tribal economy. Or sign up for a premium digital subscription ($99/year or $10/month— cancel anytime) to gain full 24/7/365 access to our business news reporting. Megwetch.