The chief executive of a Michigan tribal economic development firm has been invited to speak as a guest lecturer this week at Harvard University's prestigious John F. Kennedy School of Government.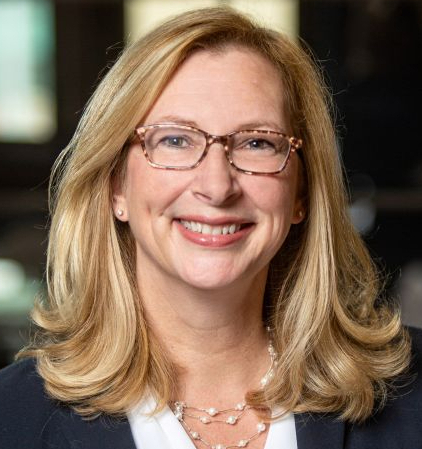 Waséyabek Development Company, the economic development and investment arm of the Nottawaseppi Huron Band of Potawatomi Indians (NHBP), said president and CEO Deidra Mitchell will appear as a guest lecturer in a Kennedy School class on Native American nation building. The class is led by Eric Henson, a citizen of Chickasaw nation and a research fellow affiliated with the Harvard Project on American Indian Economic Development.
Mitchell has served as Waséyabek's top executive since 2016. Under her leadership, the firm has implemented business practices modeled on the Harvard Project, which is oft-cited as one of the most successful approaches to economic development for Tribes.
Mitchell will focus her lecture on best practices that Waséyabek implemented to set a foundation for the company to grow from no revenue in 2017 to $75 million at the close of 2022. The firm's economic portfolio includes 29 business entities that employ more than 400 people.
"To be recognized for having followed (the Harvard Project) and made it work, then be invited to speak, is a huge honor," Mitchell told Michigan business publication MiBiz. "I'm a little geeked out about it."
Never miss the biggest stories and breaking news about the tribal economy. Sign up to get our reporting sent straight to your inbox every Monday morning.
It helps that the practices recommended by the Harvard Project are very consistent with the Tribal teachings of the Nottawaseppi Huron Band of Potawatomi Indians. Waséyabek is benefiting from the principles encouraged by both organizations, Mitchell said in a statement.
"This invitation is a tremendous honor for Deidra and reflects the positive and productive impact she and the (Waséyabek) team have had regarding our Tribe's economic interests," Jamie Stuck, NHBP Tribal Council Chair, said in a statement. "When you consider that there are 574 federally-recognized Tribes in the United States and Harvard has chosen a representative from our Tribe's economic team to present information to their students, well it really speaks to the value that Deidra and her team are bringing to the NHBP Tribal Members and to Indian Country, at large."