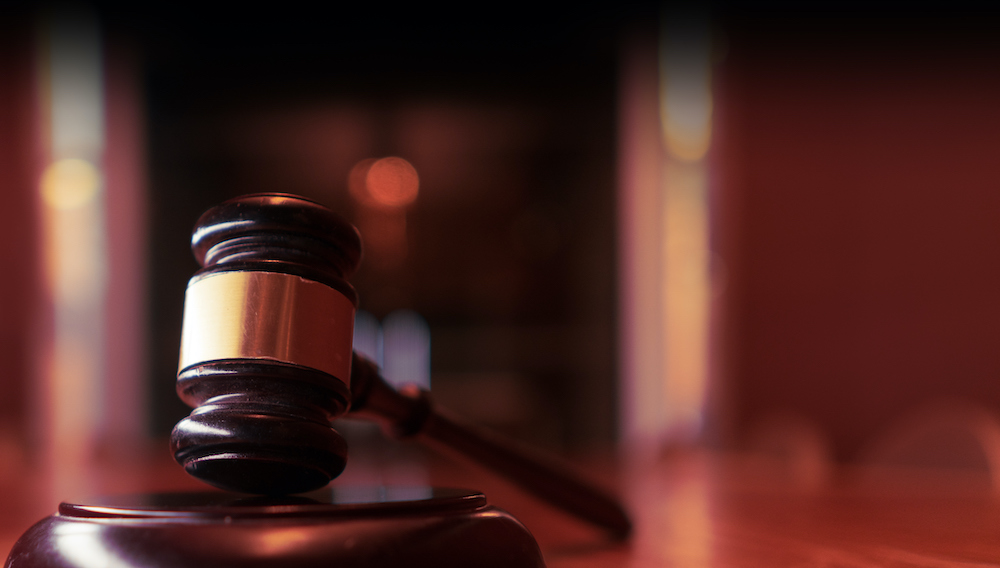 Details

By

Tribal Business News Staff

Policy and Law
GRAND RAPIDS, Michigan—A federal judge in Michigan sentenced a Florida man to six-and-a-half years in prison for his role as the leader of a fraudulent scheme that cost the Grand Traverse Band of Ottawa and Chippewa Indians more than $1.1 million.
Randall Dunican, 69, of Fort Pierce, Florida, was sentenced to 78 months in prison yesterday by U.S. District Judge Robert J. Jonker in a Michigan federal court. Jonker also ordered Dunican to spend three years on supervised release and to pay restitution of $1.1 million. Dunican was also ordered to forfeit $430,350, representing the proceeds he personally received from his fraud, according to a statement from the Department of Justice.
Dunican, who was indicted in 2021, pleaded guilty and reached a plea agreement last year. His sentencing was originally scheduled for February, but was delayed after an incident in Virginia where he was arrested for shooting himself and trying to make it look like an attempted robbery.
Never miss the biggest stories and breaking news about the tribal economy. Sign up to get our reporting sent straight to your inbox every Monday morning.
"Every member of the Grand Traverse Band of Ottawa and Chippewa Indians was impacted by this fraudulent scheme," U.S. Attorney Mark Totten said in a statement. "Instead of using the funds for the benefit of all tribal members, Dunican and his co-defendant, attorney Britan Douglas Groom, lied to the tribe and used the money for their personal benefit."
Groom, 66, was sentenced in January to serve 30 months in prison, pay $1.1 million in restitution and forfeit $302,052 in proceeds he fraudulently received.
In his statement yesterday, Totten called Dunican's conduct "particularly egregious" given his fiduciary capacity as CEO of the Tribe's economic development corporation. From December 2015 to December 2016, Dunican served as the CEO of GTB LLC, the tribal entity focused on the development of economic opportunities for the benefit of all tribal members.
Dunican represented to the Tribe that he obtained exclusive distributorship rights with a proprietary water filtration company, R.O. Distributors, and that the Tribe would benefit by investing in R.O. Distributors and leasing water coolers that used this proprietary technology to various businesses in Michigan and Florida.
In reality, R.O. Distributors was a shell company created and controlled by Dunican and Groom, the release alleges. The Tribe invested nearly a million dollars in R.O. Distributors — more than $700,000 of the funds were transferred to the personal bank accounts of Groom and Dunican through a series of transactions.
Dunican later told the Tribe that he needed additional funding because he expected the business to grow. When the Tribe resisted, Dunican told the Tribe that a multi-billion company named High Sierra Distributors, LLC, acquired R.O. Distributors and planned to expand the water filtration business nationwide.
Dunican asked Groom to recruit someone to pretend to be a corporate representative of High Sierra at a meeting with the Tribe to pitch the additional $2 million in funding. Groom recruited a friend from Illinois who did attend the meeting pretending to be a corporate official of High Sierra. Shortly after the meeting, and before any additional funds were distributed, the Tribe discovered that this individual was actually a schoolteacher from Illinois, uncovered the fraud scheme, and fired Dunican.
"Mr. Dunican and his co-defendant stole money earmarked for investment opportunities, the income from which is designed to provide various forms of assistance to members of the Grand Traverse Band of Ottawa and Chippewa Indians," Devin J. Kowalski, Acting Special Agent in Charge of the FBI in Michigan, said in a statement. "His behavior was an affront to those who trusted him to act in the Tribe's best interest and is precisely why the FBI works with our partners to investigate those who knowingly defrauds organizations and bring them to justice."
The case was investigated by the Federal Bureau of Investigation, Detroit Division, Lansing, and Traverse City offices, according to the release from the U.S. Attorney. The FBI was assisted by the Grand Traverse Band of Ottawa and Chippewa Indians Tribal Police Department and the IRS Criminal Investigation. Assistant United States Attorney Ronald M. Stella prosecuted the case.