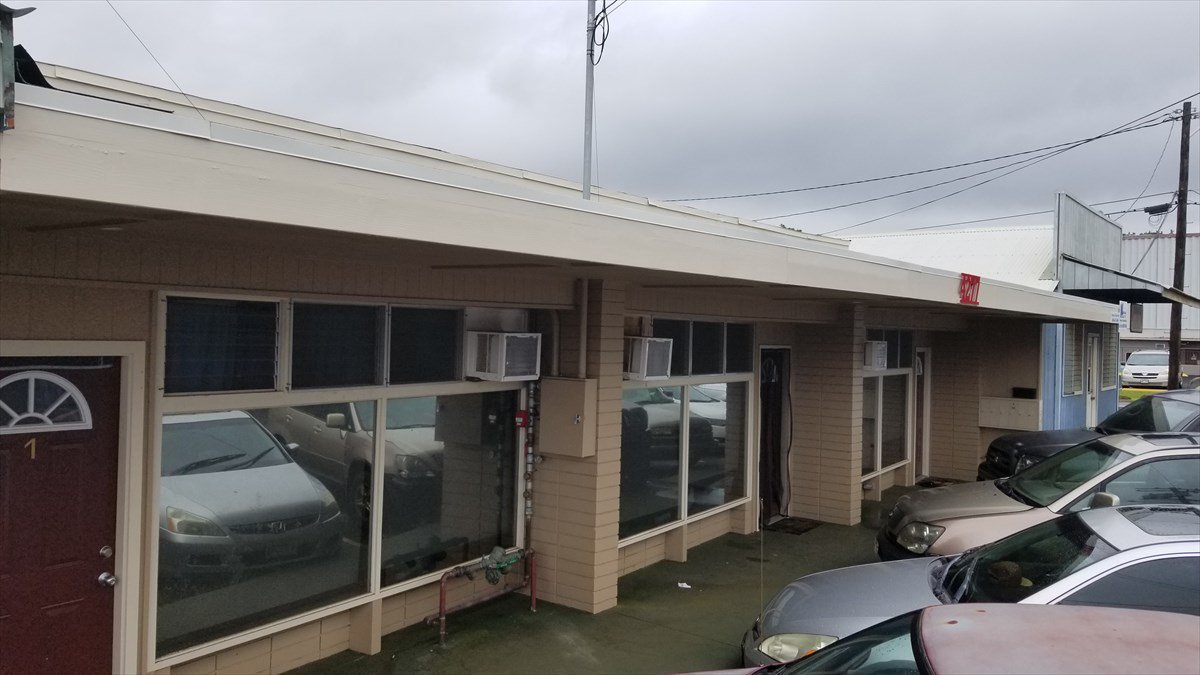 Details

By

Elyse Wild

Real Estate
Two years ago at the beginning of the COVID-19 pandemic, Robin Danner saw the writing on the wall for the already fragile housing market in Hawaii.
"The real estate market was already in a bad place," she said. "And we knew that it was about to get a lot worse."
Danner serves as the executive director of the Sovereign Council of Hawaiian Homestead Association (SCHHA), the largest self-governing federation of homestead associations dedicated to the sovereignty of Native Hawaiians. The council governs the Homestead Community Development Corporation (HCDC), a nonprofit with a mission to advance economic development and affordable housing on or near Native lands.
On Jan. 14, HCDC closed on a transaction to purchase a six-unit apartment building in downtown Līhuʻe, Kauaʻi. The units will serve as low-income housing. The deal is a first for both the SCHH and Hawaii; the Halenani Street Apartments is the first Native Hawaiian-owned fee property off-Native lands in Hawaii.
"This will be the first of many," Danner told Tribal Business News. "We are going to march toward acquiring more properties as a strategic plan."
In 2009, SCHHA established HCDC to drive economic development and affordable housing for Native Hawaiians across the state. The organization has launched a 10-acre open-air marketplace, a youth center, a camp, a solar facility and an enterprise center, and has constructed 22 affordable homes on trust lands. The Halenani property acquisition is HCDC's first initiative located off tribal lands.
Danner speaks of the acquisition as stewardship of Hawaii.
"We recognize that we have a lot of work to do on our trust lands and in our tribal communities, but we cannot be blind to the larger challenges off of our trust land and in nearby communities," Danner said. "On or off tribal lands, the whole state is our home. We can do this, and we should.
The journey to purchasing the Halenani Street apartments began in late 2020. While HCDC was advancing projects on trust lands, the SHCCA was compelled to address the affordable housing issues that plagued Hawaiians.
According to a report from the Honolulu Board of Realtors, from January 2019 to December 2021, the average sale price of a single-family in Hawaii jumped from $789,000 to $1.2 million. There is a dire shortage of nearly 25,000 low-income rentals in the state. Fair market rent on the islands is $1,500 for a one-bedroom apartment and just shy of $2,000 for a two-bedroom. In addition, 22 percent of renters are extremely low-income, meaning their income is at or below the poverty guideline. With the state minimum wage at $10.10, one would have to work 114 hours a week to afford the average one-bedroom apartment.
"Our primary mission was to make sure that this property didn't fall away to market-priced rentals or go to an off-island owner," Danner said. "Kauaʻi real estate was being bought sight unseen."
The acquisition was financed through a conventional commercial real estate loan by First Hawaiian Bank and an injection of CDFI capital facilitated by regional nonprofit Rural Community Assistance Corporation.
Danner emphasized that HCDC wanted to pursue a conventional loan like any other commercial business entity.
"I wanted us to qualify like any other," she said. "Anything we do in Native communities and rural communities, we should be thinking in terms of replications."
To finance the loan, HCDC worked with Larry Dressler, assistant vice president and commercial banking officer at First Hawaiian Bank. Dressler spoke to the economic viability of HCDC.
"We were able to address the loan in a normal fashion because HCDC has built capacity and capital," Dressler said. "Most nonprofits build a business model around grants, and when that grant doesn't come through, they go away. (HCDC) put themselves in a position to make a long-term, viable investment."
'More than a real estate transaction'
When Danner told SHHA's real estate agent she wanted to pursue financing through First Hawaiian Bank, she had a "kaona," or hidden meaning.
Established in 1858, the bank is Hawaii's oldest and largest financial institution. It was long established when Congress passed the Hawaiian Homes Commission Act in 1921. The act allocated 200,000 acres of land to Native Hawaiians and is still in effect today.
"First Hawaiian Bank was one of the most powerful financial institutions in Hawaii when our land trust was adopted 100 years ago, and they opposed it," Danner said. "It might have taken a century, but I wanted to create an opportunity to get it right."
While Danner describes working with First Hawaiian bank as "amazing," Dressler quickly gives credit for the deal to HCDC.
"I was so impressed," Dressler said. "Working with Robin and understanding what they had built shows them to be exceptional people building capacity in the community."
Danner becomes emotional when recalling receiving the official loan approval letter.
"For us on the board … we were weeping," she said. "Not because we accomplished something amazing by getting approved, but because of what it meant historically to us. It felt like a second chance; it felt like a wound being healed."
HCDC has adopted an income certification process for future tenants of the property. While the organization currently is focusing on establishing internal infrastructure to manage the property, Danner estimates that by June 2022, HCDC will have enough reporting and data to search in earnest for a second property and share the process with other organizations to replicate.
"Knowledge that isn't shared is knowledge wasted," she said. "We are always thinking of others and building a path for others to follow. This is so much more than a real estate transaction."
The Halenani Street property will be blessed on March 26, the 151st birthday of Prince Jonah Kūhiō Kalanianaʻole, a champion of the Hawaiian Homes Commission Act.