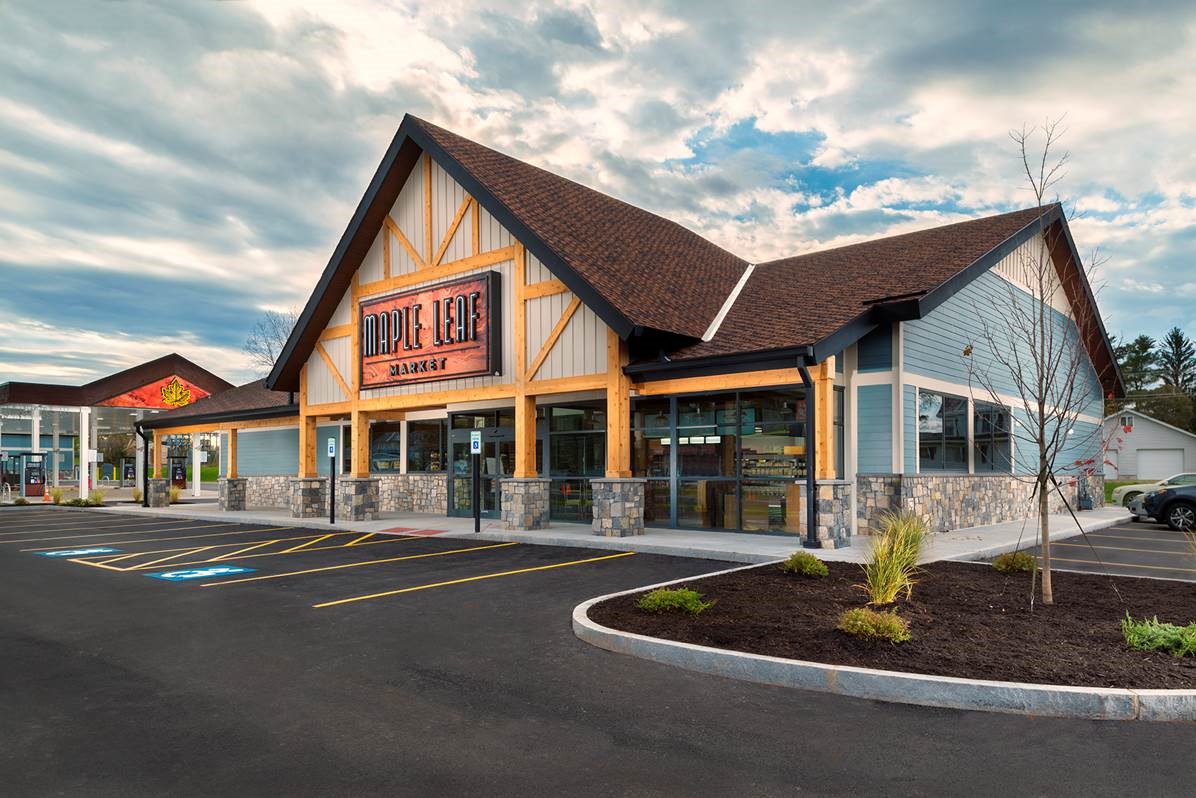 Details

Real Estate
The Oneida Nation plans to expand its Maple Leaf Market retail brand with a fourth store in upstate New York.
The Nation said it would convert an existing tribally-owned SavOn fuel station in Verona, N.Y. to the Maple Leaf Market c-store brand to capitalize on the location's popularity. Construction begins this week and is scheduled for completion by Labor Day this year.
Never miss the biggest stories and breaking news about the tribal economy. Sign up to get our reporting sent straight to your inbox every Monday morning.
The conversion will add a variety of amenities, including expanded food options and diesel fuel, per an Oneida statement. An existing diesel station property across the street will be redeveloped as a series of retail outlets, though the Nation didn't offer specific plans.
"Over the last six years, Maple Leaf Market has become synonymous with fresh, quality food and elevated grab-and-go options," the statement reads. "The new location in Verona will be Oneida Nation Enterprises' largest convenience store to date and will build on everything guests love about Maple Leaf Market, expanding its unique offerings and amenities."
The Nation pledged to strike deals with local and regional distributors to supply the new store with a range of food options. That falls in line with a tribal strategy aimed at supporting local economies, per a late January statement on vendor spending.
The tribe's operations spent more than $254 million with more than 1,300 vendors in New York in 2022, an increase of 34% over the prior year.
"The Oneida Indian Nation has long been an important partner to Oneida County," Anthony J. Picente, Jr., Oneida County Executive, said in a statement. "This latest economic impact data underscores the importance of that partnership, as the creation of new businesses and the diversification of the Nation's enterprises support businesses and vendors here in Oneida County and across the region. We know that the Nation will continue to build on this success in the coming year and look forward to identifying new ways to continue this valued partnership."
The Oneida Nation launched the Maple Leaf Market brand in Sherill in November 2017, and has since expanded to Chittenang and Sylvan-Verona Beach. The brand is one of an array of companies across hospitality, gaming and recreational services employing a total of 4,500 people.
Oneida's push into retail outlets like the Maple Leaf Market follows a trend of pulling tribal economies away from sole reliance on gaming revenues, according to a Center for Indian Country Development at Minneapolis Federal Bank report. Convenience stores have proven a popular method of widening existing revenue streams for gaming tribes — or for generating new streams for non-gaming tribes, per prior Tribal Business News reporting.
"The growth of our enterprises provides the opportunity to increase our economic footprint and partnerships throughout the region, and these increased investments are a testament to this fact," Ray Halbritter, Oneida Nation Enterprises CEO, said in a statement. "We know that reinvestment in our people and our community has been the key to our success."