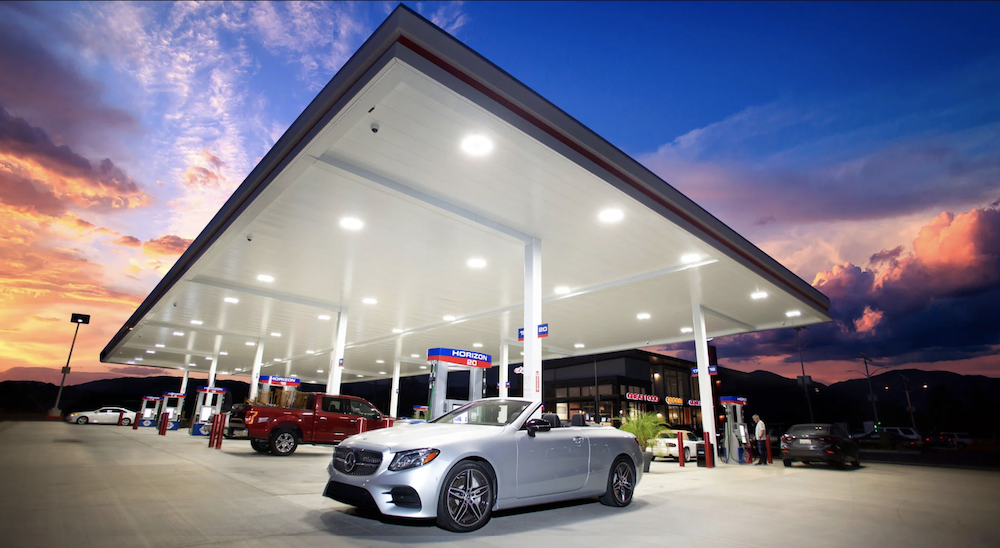 Details

Economic Development
The San Pasqual Band of Mission Indians believe its Horizon Fuel Center business can travel beyond the boundaries of the tribe's southern California reservation. That's according to the tribe's top economic development executive, Hellyaachwehay Quisquis.
The tribe is developing plans to license the Horizon brand and business model to other tribes looking to diversify their revenue streams, Quisquis told Tribal Business News.
"I believe working together we could start doing some intertribal commerce," said Quisquis, the president and chief executive officer of the San Pasqual Economic Development Corporation (SPEDC). "We could be partnering with other tribes and bridging that commerce between us."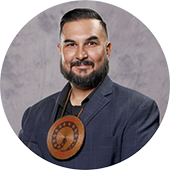 Hellyaachwehay QuisquisThe San Pasqual Band first opened the fuel center in mid-2021, aiming to provide a "tribal welcome" to visitors and pull in money alongside the tribe's Valley View Casino amid COVID-19 slowdowns.The fuel center offers premium fuel at low prices, as well as ultrafast electric vehicle (EV) chargers and a variety of food and convenience items, including a Qdoba restaurant.
Since opening, Horizon has pulled in more than $10 million in revenue, Quisquis said. The business has been so successful that Quisquis believes it could serve as a model for other tribes. He pointed to plans for licensing the Horizon Fuel Center brand to other tribes who might be looking to develop new revenue streams.
For tribes that don't operate casinos, having an economic driver like a fuel center or retail location might be more palatable, Quisquis said.
Even tribes with casinos could stand to build out their economic structures in the face of a potential recession or resurgence of COVID-19, which could stymie otherwise historic casino industry growth, according to prior Tribal Business News reporting.
"We got started planning this before COVID hit, and then the pandemic struck and we were faced with a decision to start construction or play it safe and see what's going to happen," Quisquis said. "We said, 'Hey, let's take this head on, let's be ahead of the curve.' And when things opened back up a little we started construction on this, and it's become this great asset of ours. We were already kind of riding the surf before that diversification wave came, and it's driven us to this really good position where we are today."
"Casino to gas station to tobacco"
Tribal diversification efforts have picked up steam following countrywide shutdowns during COVID-19 waves. The pandemic — which created economic and health crises across the U.S. — hit Native reservations especially hard, exacerbating existing gaps in both financial and healthcare stability.
Prior reporting by Tribal Business News points to huge losses suffered by tribes like the Navajo, which lost $11 million a month during their casinos' year-long closure. While Indian gaming eventually rebounded for a record year in 2021, the data was clear: tribes needed to diversify their revenue streams to protect against economic shock in the future, according to a report from the Center for Indian Country Development at the Minneapolis Federal Reserve Bank.
That report points to maneuvers such as kickstarting federal contracting operations through the Small Business Administration's 8(a) business program, developing non-gaming arms for economic development corporations, and restructuring existing organizations.
"We're a really small tribe — our reservation is about 2,000 acres. Our casino has been our economic driver for 21 years," Quisquis said. "Ever since COVID, we had to start putting our funds to work more aggressively."
Quisquis' comments echo a wave of similar sentiments: tribal leaders have turned to new businesses in agriculture, construction, and IT services to drive new revenues alongside their existing operations.
The Horizon Fuel Center follows a "typical tribal model of casino to gas station," Quisquis said, though the tribe didn't stop at a fueling station.
"We did not do a cookie-cutter gas station — our goal was to push the buck. It's way exceeded our expectations," Quisquis said. "Now our biggest goal is to help others grow with a financial model that makes sense for everyone involved."
The San Pasqual Economic Development Corporation is a tribally chartered organization whose profits go toward tribal programs but maintains a board separate from its tribal council. That relationship with its tribe allows the company to strike out and make partnerships with other tribes — a step the corporation advised other tribes to take.
"We presented this a couple of years ago, this separation of duties between tribal governments and their businesses, and that was our new vision for tribal economies," Quisquis said. "It works for some tribes, some tribes don't agree with it and maybe that structure doesn't work entirely with what they have in place. But it gives us room to create those business structures and make quick decisions."
Whatever the tribe's structure, Quisquis proposes either building a Horizon Fuel Center through a partnership between the San Pasqual Band and another tribe, or offering another tribe's goods through their existing store.
The idea is to begin building relationships that lift everyone involved, he said.
"Our vision here is to build a future for our people, and to extend that hand to others," Quisquis said. "I think there's a lot of great things we could do for each other."
Want more news about the $130 billion tribal economy?
Tribal Business News publishes thoroughly reported and well-crafted stories about Native businesses and entrepreneurs, growth and expansion strategies, best practices, economic data, government policy and other relevant business news. Tribal Business News is required reading for tribal council members and leaders of Native businesses, as well as state and federal legislators, policymakers, economic developers, entrepreneurs, bankers, lawyers and anyone interested in doing business in Indian Country.
Sign up for our free newsletter to track Native business and the tribal economy. Or sign up for a premium digital subscription ($99/year or $10/month— cancel anytime) to gain full 24/7/365 access to our business news reporting. Megwetch.