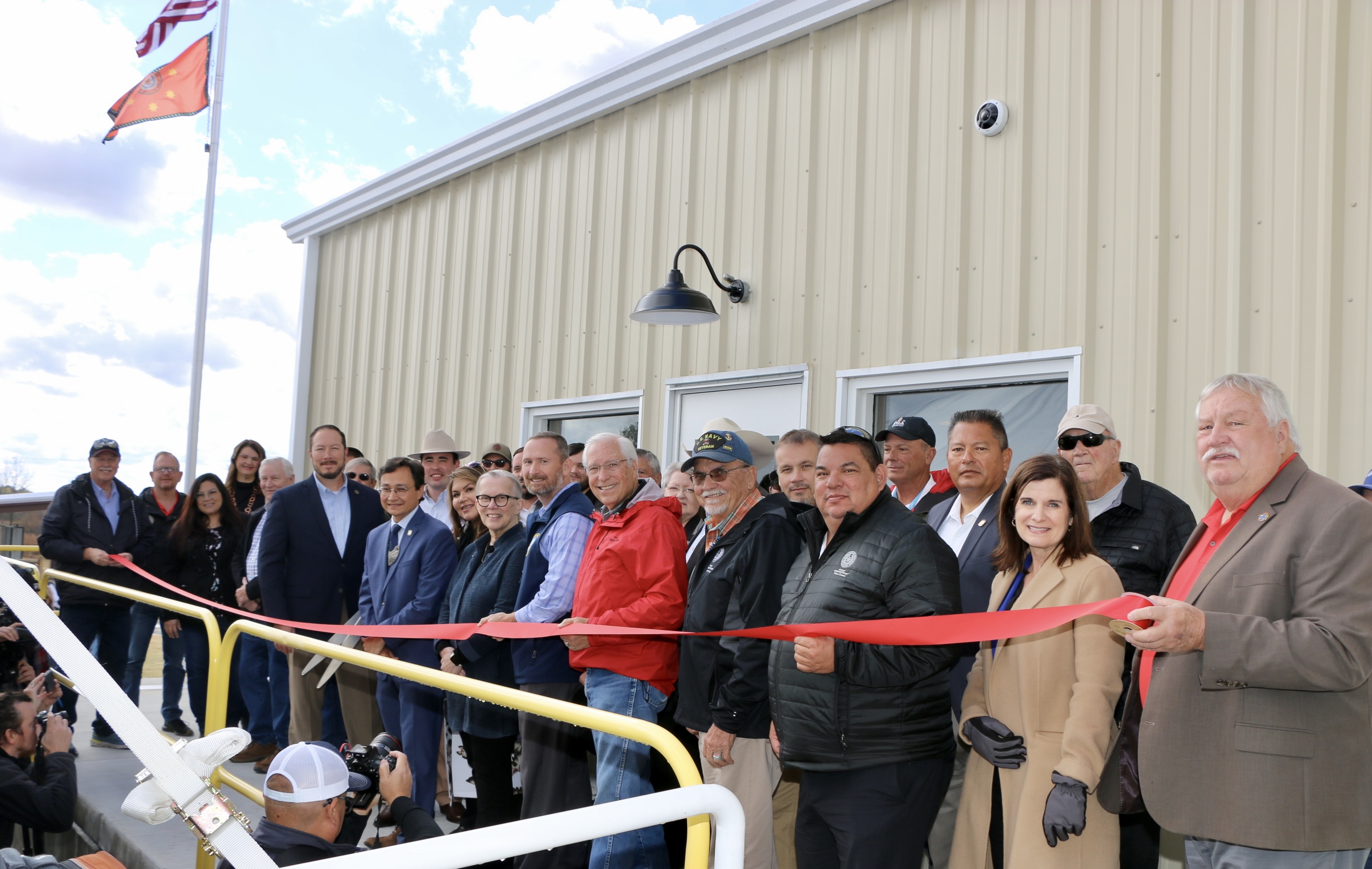 Details

Economic Development
TAHLEQUAH, Okla. — The Cherokee Nation's new meat processing plant will help bridge gaps in tribal food access exacerbated by the pandemic.
Named after the year in which the Cherokee Nation constitution was ratified, 1839 Cherokee Meat Co. sits off Highway 51 in Tahlequah, Okla., where Cherokee Nation Businesses will manage a seven-person workforce for meat processing and a retail storefront.
Constructed using roughly $8.5 million from the tribe's Respond, Recover and Rebuild relief initiative funded by the American Rescue Plan Act, the 12,000-square-foot plant will eventually process excess bison from the Cherokee Nation's growing herd.
The operation also will help alleviate food shortage issues exposed during COVID-19 lockdowns and business shutdowns, Deputy Chief Bryan Warner told Tribal Business News.
"The pandemic showed us these gaps we had, and a lot of people right now are talking about food sovereignty," Warner said. "We had to ask ourselves: Who are we buying our food from? What are they doing to it? How can we try to take control of this?"
One solution for the tribe was to leverage the sustainable use of its 250-head bison herd and a growing cattle operation. The Cherokee Nation plans to supply its food distribution centers with processed meat, ensuring needy tribal members and elders have access to traditional foods, a central goal of the food sovereignty movement.
Never miss the biggest stories and breaking news about the tribal economy. Sign up to get our reporting sent straight to your inbox every Monday morning.
Warner stressed that the operation would start slow, giving the herd time to grow to around 500 head before the tribe would consider it "sustainable."
"Sustainability is a really big piece of that," Warner said. "The lines are set up there where we could process 300 to 400 cattle a week at full capacity, but we don't want to go that fast just yet."
In addition, the new 1839 Cherokee Meat Co. could provide a new revenue stream by offering meat processing capacity to ranchers in eastern Oklahoma who may not have a closer option nearby. The contract business could help solve a major problem for farmers and ranchers in the region facing long wait times for meat processing.
"Anybody around that has a cattle operation that we have time and slots available for processing, we want those to come in," Warner said. "We want to be somewhere where we can process quality livestock. Hopefully, we're opening up some eyes to opportunity in the Cherokee Nation reservation."
The tribe also could consider marketing Cherokee bison as a nationwide product in the future, said Warner said, who pointed to food products from the Seminole and Navajo tribes that are sold to national markets.
"Right now, our initial thing is to get this thing running and get the kinks out. We're going to learn and make sure it's streamlined for the public," Warner said. "But (national distribution) on the table. I think it could potentially be a revenue stream for us."
The facility will grow in phases. While the initial team stands at seven employees, Warner expects that number to grow as the operation expands.
"We're going to need quite a few employees," Warner said. "My grandfather was an old butcher back in the day, and I know it's hard on a person, day in and day out, so I can see us doubling this fairly quickly."
Meat processing plants have proven a popular tribal solution to pandemic-era food shortages and supply chain disruptions. Surging food sovereignty movements, expanded federal funding, and pushes for economic diversification have also fueled the rapid adoption of these new facilities, according to a prior report from Tribal Business News.
Insular tribal food supplies can help alleviate issues such as food deserts and poverty, while meat processing plants can play a crucial role in supporting those new systems, as was the case with the Osage meat processing facility opened with CARES Act funding in January 2021.
James Weigant, COVID Task Force coordinator for Osage Nation, called the tribe's processing plant a "pipeline" for transferring cattle from ranch to table.
"The Osage Reservation is an area nearly the size of the state of Delaware," Weigant said for the prior report. "It is a very rural area, and the handful of small towns that make up most of the population, nearly all are devoid of a grocery store. Many people on the reservation must either travel great distances to source fresh food or default to the offerings of convenience or dollar-type stores for groceries."
Building capacity for food sovereignty systems also plays a role in potential self-determination programs under the USDA that allow tribes to supply their own food in federal food distribution programs, according to a First Nations Development Institute report published in February of this year.
In the same vein, the 1839 Cherokee Meat Co. will help the Cherokee Nation continue building self sufficiency and revenue, according to Principal Chief Chuck Hoskin, Jr.
"As the Cherokee people navigated through the pandemic, we learned valuable lessons about food security and food sovereignty," Hoskin said in a statement. "By addressing the shortage of meat processing capacity with our own facility, we support local agriculture and locally sourced food, all for the benefit of Cherokee citizens and the region's economy."