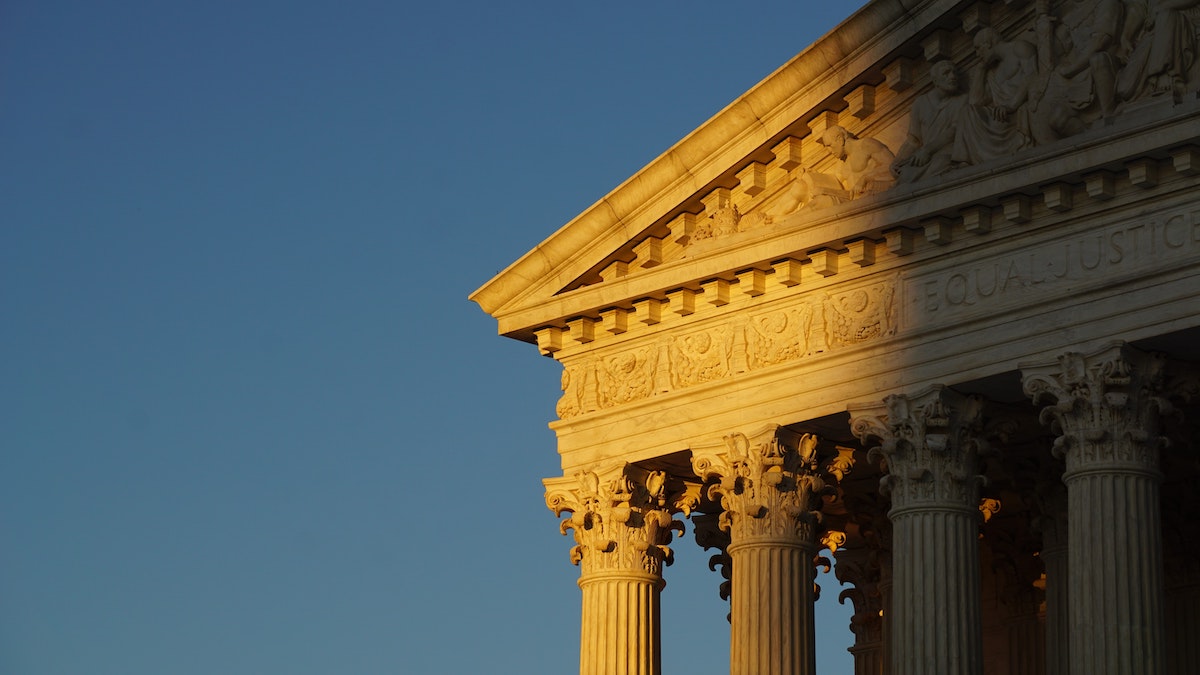 Details

By

Elyse Wild

Sovereignty
In a federal case that many advocates in Indian Country consider to be the most significant threat to sovereignty in modern times, not a single Native voice presented as part of oral arguments before the U.S. Supreme Court.
At issue is the fate of the Indian Child Welfare Act (ICWA), a 43-year-old federal law designed to keep children who are tribal members with Native families. The law came in response to hundreds of years of tribes being decimated by the forced separation of children and families, in which children were often placed in residential boarding schools and subject to horrific and sometimes deadly abuse.
Congress enacted ICWA less than a decade after the Association on American Indian Affairs found that ​25 percent to 35 percent of all Native children had been removed from their families and placed in foster homes, nine out of 10 times with non-Native parents.
Richard "Jim" Palmer, an associate at Rosette LLP who practices ICWA law from the firm's office in Arizona, said the dearth of Native perspectives went even deeper. An enrolled member of the White Mountain Apache Tribe, Palmer noted that none of the advocates who presented arguments during the Nov. 9 hearing on the Brackeen v. Haaland case had ever tried an ICWA case.
"Nobody — nobody arguing, nobody on the bench — had any experience with the application of it," Palmer told Tribal Business News. "There may have been a passing familiarity with family law in general, but a lot of the questions that were asked were bizarre hypotheticals a practitioner or somebody who knew the nuts and bolts of cases, who actually did ICWA work, could have easily answered."
The Brackeen case is far from an outlier in its lack of Native representation. The last time a Native American attorney presented arguments before the Supreme Court on behalf of a Native individual, tribe or in general was 21 years ago.
In 2001, attorney James Anaya argued Nevada v. Hicks, a case that challenged the jurisdiction of tribal courts when tribal members sue state officials in tribal court. (The justices ruled for Nevada). Prior to that, from 1980-2001,13 Native lawyers represented cases for tribes and Native individuals in front of the justices. According to an analysis on Turtle Talk, a Native-run legal blog: "They started off strong, winning their first six, then losing six of the next eight cases."
The losing streak culminated in Nevada v Hicks. In response to the string of losses, tribal leaders in 2001 established the Tribal Supreme Court Project to strengthen tribal advocacy before the court with new litigation strategies, coordinate tribal legal resources, and improve the win-loss record of Indian tribes.
The Turtle Talk blog notes that Native attorneys are nearly shut out of arguing cases before the Supreme Court because few Native law students are in financial positions "to take the lower paying jobs of out law school that help them move into appellate litigation, jobs like federal court clerkships, Department of Justice honors programs, and so on."
Additionally, the Officer of the Solicitor General houses the elite attorneys who argue more cases in the Supreme Court than any other group of attorneys. The group has historically not hired Native attorneys or Native law specialists.
Since 2001, 37 Native American individuals or tribal parties have been represented in oral arguments at the Supreme Court, including ICWA, and not one Native American attorney has represented these cases in the courtroom, according to Turtle Talk.
Palmer emphasizes that one need not be a Native American to practice Indian Law effectively.
"A lot of great cases have been won by white attorneys," Palmer said. "There are many people I know in the field who are fantastic attorneys on behalf of tribes. But having said that, I know a lot of great Native attorneys and having that voice in the courtroom is helpful."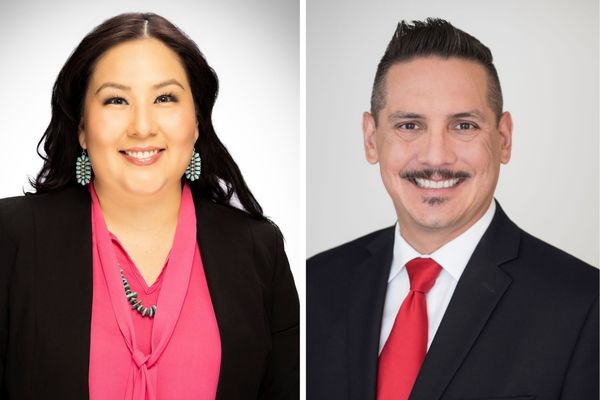 Rachel Felix and Richard "Jim" Palmer, attorneys at Rosette LLP. (Courtesy photos)
Palmer and Rosette colleague Rachel Felix noticed a glaring distance between the actual practice of ICWA and how it was being examined in the courtroom.
"The justices were addressing these hypotheticals," said Felix, an enrolled member of the Navajo Nation. "There seemed to be a lack of familiarity with the process and the actual steps taken with the boots on the ground. That's where the Native American voice could have been a little more clear and explanatory when it came to the basic questions about the process of what happens after these types of cases."
Under ICWA, a child must be an enrolled tribal member or eligible for tribal enrollment. ICWA application varies by state. In Arizona, where Palmer practices law, the Arizona Department of Child Safety works in tandem with the individual Tribal Social Services departments. When a child is brought into the system, if there is reason to believe the child is Native, a simple survey is conducted to confirm tribal affiliation.
Once the court determines that a child is a tribal member or eligible for enrollment, the components of ICWA start to apply, in which tribal parents must show reasonable and active efforts to prevent separation from the child. Throughout the process, the state and tribes work together closely on behalf of the child.
"The arguments that I heard from the petitioners in the Supreme Court were that it's an unreasonable demand on the states to provide these services as well," Palmer said. "It's not much more than they would normally do. Looking at the well being of a child requires them to look at a variety of factors. All ICWA does is say: One part of the child's well being is preserving this cultural component of their family and the integrity of the tribe. … The day-to-day practice of (how ICWA is) applied is very different from the arguments being made."
ICWA doesn't explicitly exclude non-Natives from fostering or adopting Native children, a point with which both the justices and attorneys grappled.
"I think the attorneys struggled with these questions of if it would be OK for a non-Native to adopt or foster," Felix said. "If there are no Native foster homes or families available or willing to take in a child tribal member, if there are no options determined in the order of preference, then yes, they can. But that seemed to not really be answered."
Never miss the biggest stories and breaking news about the tribal economy. Sign up to get our reporting sent straight to your inbox every Monday morning.
Political, not racial
Felix also addressed the apparent lack of understanding of the political relationship the U.S government has with tribes based on their status as sovereign nations, not race.
"It concerns me that if the court accepts the argument of the tribal opponents that they're backing their arguments based on equal protection," Felix said. "The whole practice of federal Indian law relies on this relationship that federally recognized tribes have with the federal government. Once that relationship is placed in jeopardy and the equal protection argument is accepted, that is just the first step toward striking down a lot of the laws that provide benefits to this political relationship.
"We've talked time and time again that there's nothing more integral to the continuing existence of tribes than the children — and the oral argument seems to make light of that."
If the equal protection argument were accepted and ICWA overturned, the rest of Indian Law could fall with it, according to the attorneys.
"(There is) this specter of the court striking down something that is explicitly set out in the Constitution in dealing with Indian tribes," Palmer said. "It has been a given fact for the entirety of the existence of the United States that tribes are a part of the relationship. I think it is not outside the realm of possibility that the court could say, 'No, no, no. Despite all the precedent, despite everything that has happened in the past several hundred years, we now think that being Indian is a racial classification, not a longstanding political classification.' If they strike that down … (they have) a very long road ahead of them to revise and reevaluate all of the laws."