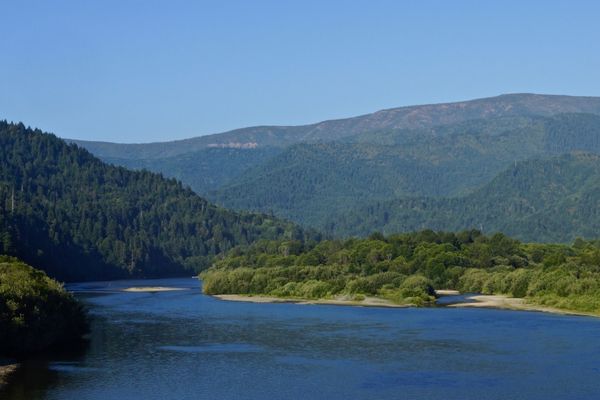 Details

By

Tribal Business News Staff

Sovereignty
KLAMATH BASIN, Calif. — The approval to remove four PacifiCorp dams along the Klamath River will restore nearly 400 miles of waterway and revitalize the route that dwindling and endangered populations of salmon take from the Pacific Ocean to their upstream spawning grounds.
The Klamath River originates in south-central Oregon, flowing into Northern California before meeting the Pacific Ocean. The largest dam removal project in U.S. history has been a longtime goal of area tribes, for whom salmon is a dietary, cultural and spiritual staple.
Now, the Bureau of Reclamation proposed a plan to cut Klamath River flows by 40 percent.
"We are hurt and frustrated," Yurok Vice Chairman Frankie Myers said in a statement. "We are on the verge of the biggest salmon restoration project in history and now we learn of plans to de-water the river."
Several consecutive years of drought have led to irrigation diversion curtailments, poor water quality, and fish kills. With mounting political pressure on federal agencies to fill Upper Klamath Lake, the only water storage feature on the mainstem Klamath, the Bureau of Reclamation has floated a proposal to cut river flows by 40 percent when flows are already below recommended minimums.
"The river is already suffering from inadequate flows," Yurok Biologist Barry McCovey said in a statement. "The salmon simply have no more to give."
McCovey adds that endangered coho salmon are currently spawning in the mainstem of the Klamath River because flows in tributaries in which they usually spawn are too low.
"Cutting water now will kill salmon eggs, possibly wiping out the entire run," McCovey said.
As well, the tribes assert that illegal water diversion is further depleting water levels.
"We are removing dams, and Congress has provided significant restoration dollars to the Klamath, but at the end of the day, fish still need water," Karuk Chairman Russell 'Buster' Attebery said in a statement. "We call on the Administration to act promptly to stop illegal water diversions."
Want more news about the $130 billion tribal economy?
Tribal Business News publishes thoroughly reported and well-crafted stories about Native businesses and entrepreneurs, growth and expansion strategies, best practices, economic data, government policy and other relevant business news. Tribal Business News is required reading for tribal council members and leaders of Native businesses, as well as state and federal legislators, policymakers, economic developers, entrepreneurs, bankers, lawyers and anyone interested in doing business in Indian Country.
Sign up for our free newsletter to track Native business and the tribal economy. Or sign up for a premium digital subscription ($99/year or $10/month— cancel anytime) to gain full 24/7/365 access to our business news reporting. Megwetch.