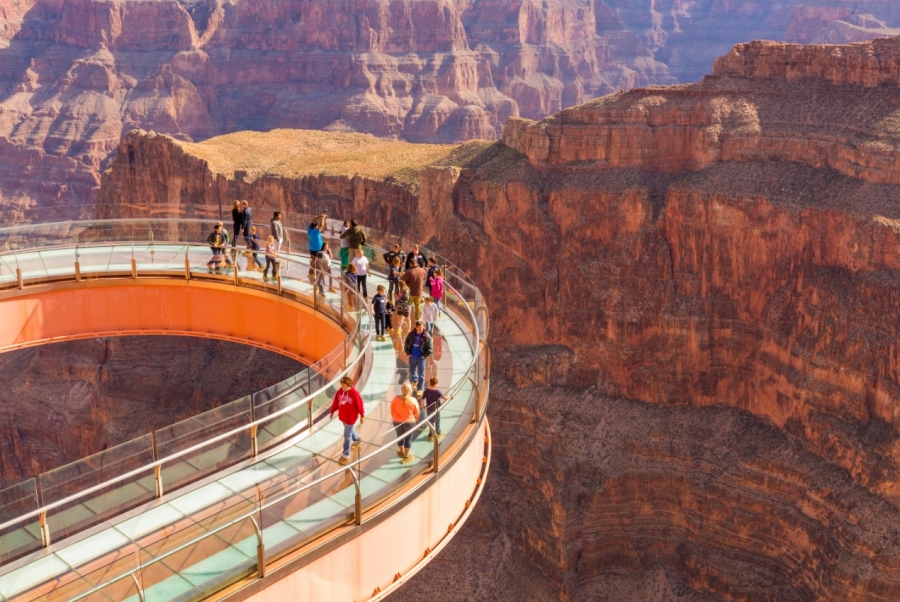 Details

Tourism
WASHINGTON — The Office of Indian Economic Development within the Bureau of Indian Affairs has awarded $2.1 million in tourism grants to 18 tribes and two Native Hawaiian Organizations.
The grants, awarded under the BIA's Tribal Tourism Grants Program, will primarily fund feasibility studies and business plans for a range of tourism projects, according to the OIED. Native American tribal grantees will split $1.5 million in funding, while $600,000 will go to two Native Hawaiian Organization projects.
"With the ongoing impact COVID-19 is having on the tourism industry, it is important to recognize how much more the Tribal tourism sector, which is a vital part of many Tribal economies, is suffering," Assistant Secretary for Indian Affairs Bryan Newland said in a statement. "The Tribal Tourism Grant Program is one way we can aid Tribal governments and organizations in their efforts to stay open for business during this time of national crisis."
The grant program is funded by the Native American Tourism and Improving Visitor Experience (NATIVE) Act, which was passed in 2016.
Feasibility studies can assist tribes in fulfilling lender or investor requirements, helping cross one of the chronic barriers to credit plaguing many tribal and Native-owned businesses, according to the BIA.
To that end, the Lummi Nation in northwest Washington received $75,000 for a feasibility study and the development of a business plan around heritage tourism, and the Delaware Nation of Oklahoma received $70,000 to study the development of a "world class marathon."
The potential projects range from outdoor recreational attractions to heritage centers, all of which are crucial elements in rebuilding tribal tourism sectors following the shutdowns brought on COVID-19, according to a report by the American Indian Alaska Native Tourism Association.
Sherry Rupert, CEO of the American Indian Alaska Native Tourism Association, said the group was "excited" to see so many organizations applying for and making use of tourism funds.
"This historic investment in cultural tourism development will jumpstart the participation of Native businesses in the largest service industry in the world — tourism, which contributes 7.8 percent of the U.S. GDP," Rupert told Tribal Business News. "Building on this momentum we are hopeful that additional investment will continue for Native communities along the tourism continuum."
Potential for growth
Tribes planning to enter or re-engage with the tourism economy now face a challenging, but improving market, according to industry data.
Climbing vaccination rates and the slow decline of the delta variant of COVID-19 have contributed to a slow rise in people's comfort levels with travel, according to Destination Analysts.
According to a survey from the firm, more than half of 1,200 respondents believed that travel activities were safe, and enthusiasm for travel was "rebounding."
When asked about their state of mind regarding travel, 82 percent of American travelers are "ready,' according to the report.
Tribal Business News previously reported on an AIANTA survey that painted a "mixed, but optimistic" picture of Native tourism's slow recovery from COVID-19. That survey, which collected 3,000 responses from Native-owned or tribally run tourism enterprises, showed that nearly half of the respondents expected a rise in regional tourism through 2021.
"Not unexpectedly, sentiment about the immediate future of tourism in Indian Country is mixed," Rupert wrote in the earlier report. "While most respondents feel there is room to grow, many are predicting a freeze on new tourism industry hiring, which is a concern for the economies of these communities."
AIANTA's survey showed that 70 percent of respondents expected growth in tourism revenues in 2021, and nearly 20 percent expected a growth of more than 5 percent.
Sen. Brian Schatz, D-Hawai'i, the chair of the Senate Committee on Indian Affairs, said funding through the NATIVE Act should continue that trend of growth.
"Native communities across the country have diversified their economies with domestic and international tourism to create jobs, boost Tribal government revenue, and improve living conditions," Schatz said in a statement. "This new funding will further empower Native communities and expand unique cultural tourism opportunities in the United States."
Want more news about the $130 billion tribal economy?
Tribal Business News publishes thoroughly reported and well-crafted stories about Native businesses and entrepreneurs, growth and expansion strategies, best practices, economic data, government policy and other relevant business news. Tribal Business News is required reading for tribal council members and leaders of Native businesses, as well as state and federal legislators, policymakers, economic developers, entrepreneurs, bankers, lawyers and anyone interested in doing business in Indian Country.
Sign up for our free newsletter to track Native business and the tribal economy. Or sign up for a premium digital subscription ($99/year or $10/month— cancel anytime) to gain full 24/7/365 access to our business news reporting. Megwetch.