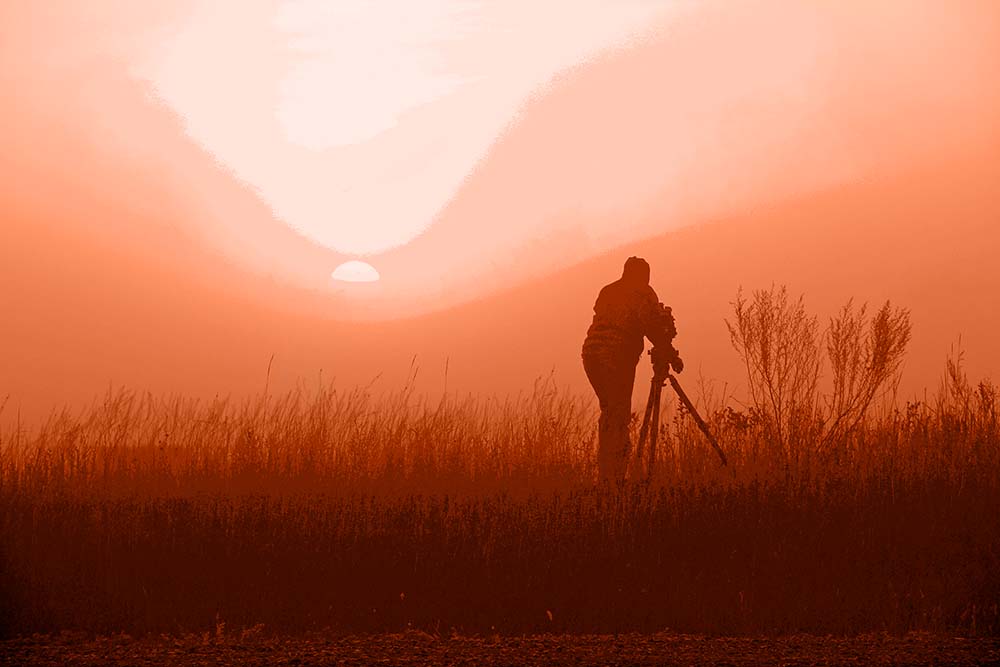 Details

Arts and Culture
LINCOLN, Neb. — Vision Maker Media's annual open call for public media broadcast proposals is offering Native American filmmakers help in getting their stories onto the small screen.
The application deadline for proposals is Friday, Feb. 12, with the firm planning to announce awardees in April.
"We ask Native Americans and allies of Native Americans to pitch us documentaries that we can help fund, develop and get distribution to public television," said Charlie Perry (Prairie Band Potawatomi Nation), assistant director of Vision Maker Media.
The company targets "at least 80 applicants" this year.
"Vision Maker's main goal is to help train Native American filmmakers to get into the public television industry and share their stories," Perry said. "We want to help people heal from trauma by sharing their stories and move forward together."
A funder and presenter of Native American television, Lincoln, Nebraska-based Vision Maker — originally known as Native American Public Television — receives the majority of its funding from the Corporation for Public Broadcasting.
"Over the last 40 years, if you've seen anything on public television in regard to Native Americans or Alaska Natives, we've probably had a hand in it," Perry said. "We've been involved with at least 90 percent of it."
In 2020, Vision Maker awarded a total of $700,000 to six documentary projects, and another $200,000 to eight recipients of short film fellowships for up-and-coming Native American filmmakers.
Perry said the most popular topics among last year's chosen documentary proposals were Missing and Murdered Indigenous Women, tribal sovereignty, and obscure Native American histories.
This year, there is a new twist to the competition.
"For the first time, we are accepting episodic fiction," Perry said. "For quite a long time, we've seen Native Americans and tribal communities portrayed in an historical light. We want to show Native Americans existing today in contemporary society. And what better way to do that than to educate through entertainment?"
He said Vision Maker will invest up to $150,000 in producers pitching episodic fiction, and added that applicants are required to submit the script and storyboards for the first episode of a four- to eight-episode season.
Right now, it's prime time for Native American representation on TV, according to Perry.
He pointed to upcoming shows like the FX comedy "Reservation Dogs" and NBC's family drama "Sovereign."
"Reservation Dogs" centers on a quartet of teens coming of age on an Oklahoma reservation, and is directed by Sterlin Harjo (Seminole and Muscogee) and produced by Taika Waititi, the Maori filmmaker who won the Best Adapted Screenplay Oscar for "Jojo Rabbit" at the 2020 Academy Awards.
"Sovereign," which is being hailed as the first Native TV drama developed for network television, is a sprawling Indigenous family epic. Among the executive producers and writers are Bird Runningwater (Cheyenne and Mescalero Apache) and Sydney Freeland (Navajo.)
"We're really excited right now. We're at the cusp of a real big push and a want and a need for Native American produced media," Perry said. "To see FX and mainstream media starting to really take interest in the work of our Native producers is amazing."
Want more news about the $130 billion tribal economy?
Tribal Business News publishes thoroughly reported and well-crafted stories about Native businesses and entrepreneurs, growth and expansion strategies, best practices, economic data, government policy and other relevant business news. Tribal Business News is required reading for tribal council members and leaders of Native businesses, as well as state and federal legislators, policymakers, economic developers, entrepreneurs, bankers, lawyers and anyone interested in doing business in Indian Country.
Sign up for our free newsletter to track Native business and the tribal economy. Or sign up for a premium digital subscription ($99/year or $10/month— cancel anytime) to gain full 24/7/365 access to our business news reporting. Megwetch.