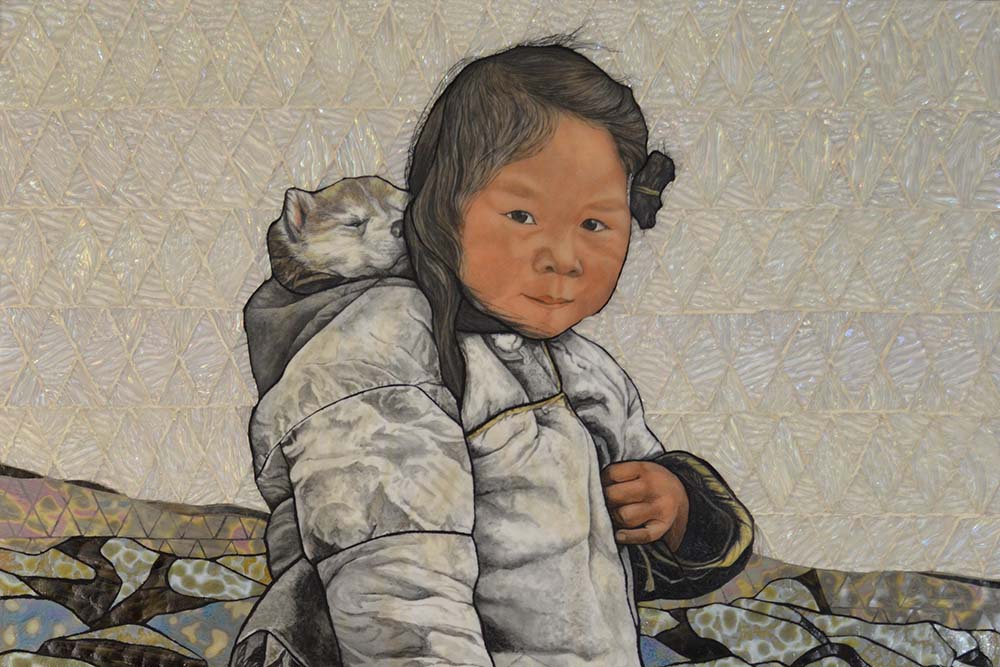 Details

Arts and Culture
RAPID CITY, S.D. — The Plains will pop back into in-person art and culture appreciation and accumulation this July.
After being canceled last year, South Dakota's Native POP People of the Plains art show will return with the theme Oyate ki Zanniyan unpi, meaning "the people live in good health" in Lakota.
The board of directors just announced the eighth-annual Native POP is in the planning stages. Native POP has issued an open call for artists, with an application deadline of April 1, 2021.
The cultural celebration of the Great Plains Tribes and juried Native art show with $17,000 in prize money will take place at its usual location at Main Street Square in Rapid City on Saturday, July 9 and Sunday, July 10.
"The board of directors is beyond ecstatic to be in the planning process," said Native Pop event coordinator Lafawn Janis (Oglala Lakota). "This year we'll be able to provide the event for our artists and they'll be able to have that source of income."
Janis added that last year's Native POP was canceled completely and didn't pivot online because the organization lacked the time and resources for such a major restructuring.
This year, the show will follow COVID-19 safety practices and there will be special elements included to honor relatives who have been affected by the pandemic, according to Janis.
Janis isn't worried about low turnout or lack of interest on the part of artists or attendees. Even in the early planning stages, all signs are pointing to a successful event.
"The response has been great. Everybody's really excited. All of our artists who submitted their applications for 2020 have reapplied," Janis said. "I think visitors will come back. People will want to continue to support the artists and they'll be more than happy to come and celebrate being together again. Indian Country here has been really good about masking up, so we feel comfortable about that."
Native POP, which debuted in 2014, accepts artists from all state and federally recognized American Indian tribes, with a preference for artists from Plains tribes. The show attracts about 50 artists and 5,000 visitors each year.
Billed as more than an art show, Native Pop is also a lively community gathering packed with music performances, culture bearers, fashion shows and a Native film festival presented in partnership with Vision Maker Media.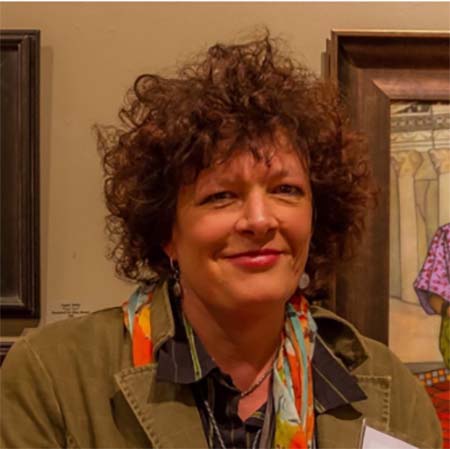 Oglala Sioux glass mosaic artist Angela Babby. Babby will be part of the Eighth Annual Native POP: People of the Plains art show and cultural celebration in Rapid City, South Dakota on July 9 and 10, 2021."They have a wonderful stage right in downtown Rapid City and they always have just fantastic dancers and singers and really great entertainment. Most shows don't have such solid entertainment," said Oglala Sioux Native POP artist Angela Babby, who creates glass mosaics on canvas.
"It feels good to have a show in Rapid City close to where the Plains reservations are instead of being clear down in Phoenix or Santa Fe," Babby added. "It's wonderful to be right next to the homeland."
For Babby and her fellow Plains Indian artists, Native POP provides an essential piece of their annual income, as well as offers a chance to have meaningful and lucrative interactions with customers and colleagues.
"I do it every year and it's one of my best shows," Babby said. "It's a small show with really high quality artists. It's such an intimate setting. You really get to talk to pretty much everybody. I do other shows where it's impossible to have good talks with people because the shows are too big."
Babby said the upcoming Native POP show, the "Clearly Indigenous" glass art show she's featured in at Santa Fe's Museum of Indian Arts and Culture, and the Artist in Business Leadership Fellowship she just received from First Peoples' Fund are her saving graces after a year of "sheer chaos" that saw the death of her mother. She also struggled to reorganize her finances because of show cancellations and all the other curve balls thrown by the COVID-19 pandemic.
Even though Native POP is returning and other markets such as the Santa Fe Indian Market are experimenting with at least partial versions of physical markets, Janis said her organization is continuing to help artists with technology training and business development to survive through this shaky moment in Native art history.
As the planning for Native POP kicks into gear, Janis says she is feeling both optimistic and cautious.
"I really don't have any major concerns besides just making sure we're all safe," she said. "The Indian community is smart and if they're not comfortable, then they won't participate and there is no judgment for that."
Want more news about the $130 billion tribal economy?
Tribal Business News publishes thoroughly reported and well-crafted stories about Native businesses and entrepreneurs, growth and expansion strategies, best practices, economic data, government policy and other relevant business news. Tribal Business News is required reading for tribal council members and leaders of Native businesses, as well as state and federal legislators, policymakers, economic developers, entrepreneurs, bankers, lawyers and anyone interested in doing business in Indian Country.
Sign up for our free newsletter to track Native business and the tribal economy. Or sign up for a premium digital subscription ($99/year or $10/month— cancel anytime) to gain full 24/7/365 access to our business news reporting. Megwetch.