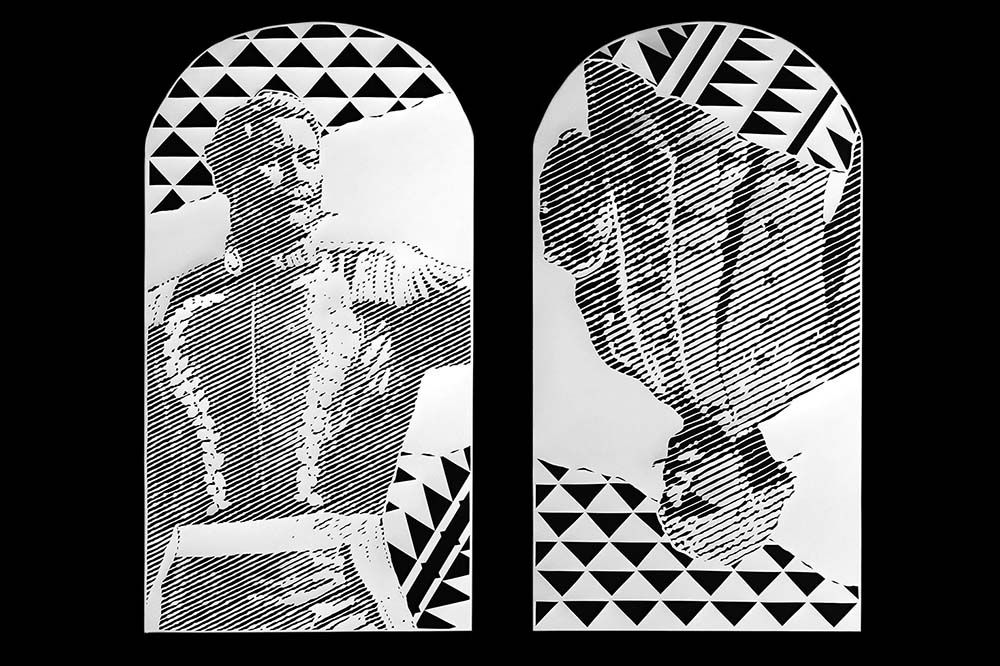 Details

By

Tribal Business News Staff

Arts and Culture
It's a new season of opportunity for Native artists and entrepreneurs.
In the coming weeks, a trio of free online events featuring leading artists and industry professionals will offer guidance on building a successful arts business and insights into ways the Native art world is evolving in the era of COVID-19.
Here is a Tribal Business News roundup of these upcoming business-enhancing events:
Office of Native American Affairs Native American Business Development and Empowerment Workshop
WHEN: Monday, Tuesdays and Thursdays from March 15-March 25, 9 a.m.-10:30 a.m. PST
WHERE: Register here
From the basics of building confidence as an entrepreneur, to the ins and outs of cash flow and capacity building, the Business Development and Empowerment workshop offers a detailed, step-by-step guide to structuring and strengthening a small business.
One of the timely topics the workshop will address is the concept of pop-up economies. As part of the training, participants will develop a pop-up economy as a group, and learn about Point of Sale systems and social media marketing.
Potential participants can familiarize themselves with the curriculum and find suggestions for reading and viewing materials to help prepare them for the workshop by visiting this link.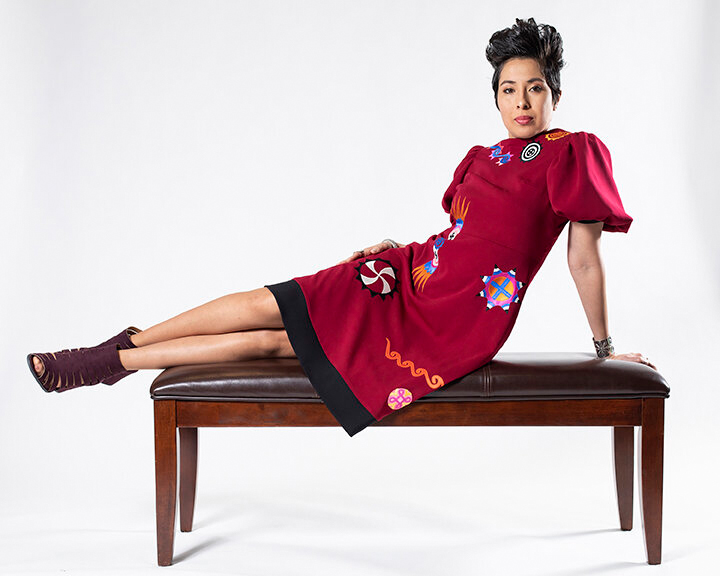 The "Voices of our Ancestors" dress by Mvskoke designer Leslie Deer of L A Deer Apparel. Deer will co-host the Native Artist Professional Development online training on March 24 and 25, 2021. (L A Deer)
A New Era for Indigenous Art in Museums
WHEN: Wednesday, March 17, 1 p.m. PST
WHERE: Register here.
Two cutting-edge contemporary artists and a major Indigenous art museum curator will reflect on how the past year has changed their practices and how the pandemic is affecting the way museums operate and collaborate in this installment of The School for Advanced Research's Indian Arts Research Center Speaker Series.
During the conversation, graffiti, hip hop and cut-paper artist Ian Kuali'i (Kanaka Maoli and Mescalero Apache), textile artist Marie Watt (Seneca Nation) and Erin Joyce, fine arts curator at The Heard Museum in Phoenix, will delve into the development of the Heard Museum's "Larger Than Memory" exhibit, which opened in September 2020.
The trio will discuss the challenges of planning a show in the middle of a pandemic and also explore how museums, artists and the community can all collaborate in the planning and execution of exhibits.
The Indian Arts Research Center Speaker Series continues with "Community Collaborations: Alaska Native Artistic Revitalization" on Wednesday, March 24 and "Affirming Indigenous Representation: The Future of Native Art and Collections at The Metropolitan Museum of Art" on Wednesday, March 31. For more information, click here.
Native Artist Professional Development
WHEN: Wednesday, March 24 and Thursday, March 25, 2-5:30 p.m. CST
WHERE: Register here
Presented by First Peoples' Fund and hosted by Mvskoke designer Leslie Deer of L A Deer Apparel and Felecia Freeman, commercial loan officer for Citizen Potawatomi Community Development Corporation, this two-day training is intended for artists at any stage of their career.
Participants will write a mission statement; assess their own marketing, business and financial management abilities; create a budget and pricing structure; and learn how to present and promote their artwork with a variety of tools and approaches.
For more information, call Hillary Presecan at First Peoples Fund at (605) 348-0324.
Want more news about the $130 billion tribal economy?
Tribal Business News publishes thoroughly reported and well-crafted stories about Native businesses and entrepreneurs, growth and expansion strategies, best practices, economic data, government policy and other relevant business news. Tribal Business News is required reading for tribal council members and leaders of Native businesses, as well as state and federal legislators, policymakers, economic developers, entrepreneurs, bankers, lawyers and anyone interested in doing business in Indian Country.
Sign up for our free newsletter to track Native business and the tribal economy. Or sign up for a premium digital subscription ($99/year or $10/month— cancel anytime) to gain full 24/7/365 access to our business news reporting. Megwetch.