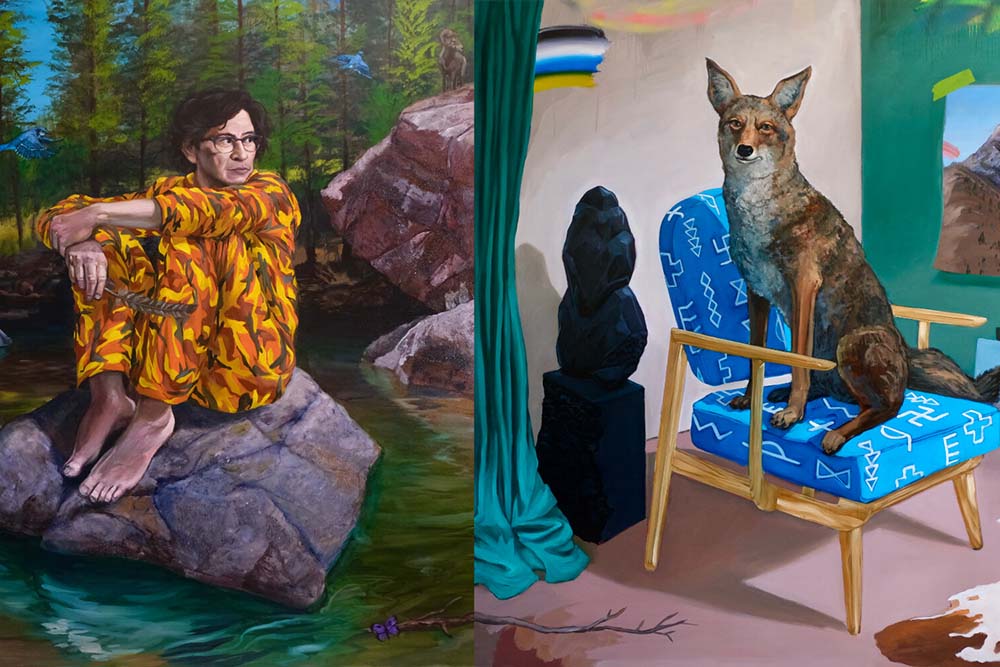 Details

Arts and Culture
INDIANAPOLIS, Ind. — Navajo and Laguna Pueblo artist Steven Yazzie applied for the prestigious Eiteljorg Contemporary Arts Fellowship at least three times since the Eiteljorg Museum of American Indian and Western Art in Indianapolis started the program in 1999.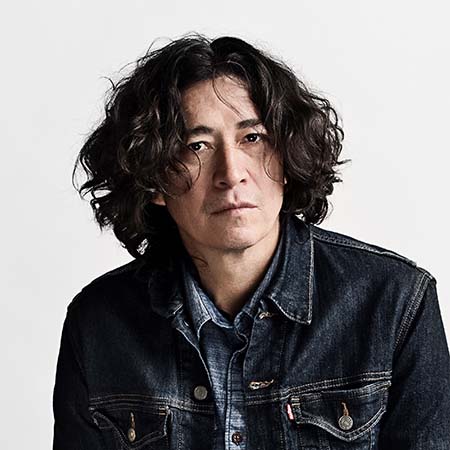 Navajo and Laguna Pueblo artist Steven J. Yazzie is a recipient of the Eiteljorg Contemporary Art Fellowship. (Courtesy photo)The honor always eluded him, but persistence paid off and 2021 turned out to be Yazzie's lucky year.
The painter and video and installation artist is among the five people selected earlier this month as the recipients of the 2021 fellowships.
"I was absolutely elated and in shock," Yazzie said. "The Eiteljorg has been an established institution supporting contemporary Indigenous artists for quite a long time and it's held in high regard and respect within Native communities. Now I'm a part of that long history and I'm honored to be selected."
Each artist receives $25,000, and the Eiteljorg will purchase $115,000 worth of the entire fellowship cohort's work, according to Jennifer Complo McNutt, the museum's curator of contemporary art. The organization also will publish an art catalog containing essays about each of the fellows.
In November, the fellowship will culminate in an Eiteljorg art show presented both in-person and online, spotlighting both existing and new work from the recipients.
Yazzie's fellow fellowship recipients are Anita Fields (Osage), Sonny Assu (Ligwilda'xw Kwakwaka'wakw), Athena LaTocha (Hunkpapha Lakota) and Catherine Blackburn (English River First Nation Dene).
The selected artists are leading innovators in Indigenous contemporary art, representing a wide range of work and styles, including LaTocha's monumental landscape paintings, Fields' flashy Osage wedding apparel lined with vintage images, and Assu's public pop art sculptures addressing modern Native issues.
Offered every other year, the fellowship is intended to push contemporary Indigenous art forward by giving artists the flexibility and funds to create and innovate on their own terms.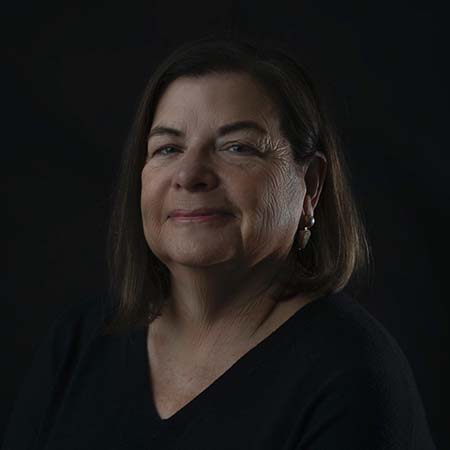 Osage artist Anita Fields, one of the recipients of the Eiteljorg Contemporary Art Fellowship. (Courtesy photo: Melissa Lukenbaugh)"It's very open-ended. It doesn't require you to come up with new work. It's not requiring you to commit to a certain amount of meetings or anything like that," said Fields, a textile and clay artist. "I'm thrilled about it. When you're awarded something like this, you feel valued as an artist."
The value the fellows add to the Eiteljorg by advancing contemporary Native art and being part of the exhibition and permanent collection are priceless to the 31-year-old museum, Complo McNutt said.
"The fellowship benefits the museum because it builds our national reputation. It's really one of the things that has made the Eiteljorg nationally known," she said. "We now have a collection of contemporary Native art that some people take as the best in the world."
As for the cash award, it's completely up to the fellows to decide how to use it, which reflects the loose and freeing nature of the fellowship.
"It's totally unrestricted, it's free money," Complo McNutt said. "Some people get their teeth fixed, some people build a studio."
Fields aims to use the money for practical matters like paying off debts, and to realize her dream of having a home studio. Fields, who says she works until two or three in the morning, currently commutes a few miles to her workspace at the Tulsa Artist Fellowship Cameron Studios.
"I can't think of anything better than to not have to get up and go to where you work," she said. "I always just thought that would be so keen just to have it right here."
Yazzie's fellowship fund wish list includes electrical upgrades to his studio, including a hydroponic lighting system, and a minivan to transport his family and his artwork.
He is thankful for the chance to acquire material resources to enhance his art and business, and for the sense of liberating security that comes with the cash award.
"It couldn't have come at a better time. 2020 was just devastating. There was a moment when I only had 50 bucks in the bank. I went through a lot of savings and other resources, and the fellowship award is going to rebuild some of that stockpile," he said. "As an artist, everything is connected to your practice, even the bills and mortgage. All of that is tied into the way you think about your art. Not having to worry about your livelihood gives you that space to be creative and to think."
At the moment, Yazzie is thinking about the ambitious installation he wants to debut at the fellowship art show. He's still in the conceptualization stage, but he knows the installation will include video projections, statements about issues including land acknowledgements, and a hydroponic system growing seeds of traditional Indigenous foods.
Collaboration with community and museums is key to Yazzie's career, he said. The artist, who is on the Indigenous Advisory Committee for the Denver Art Museum, said he is envisioning ways to weave into the piece the talents and insights of indigenous community members from every region the installation will eventually visit.
Fields, who fashions pieces revolving around land and language, intends to create a new clay landscape for the fellowship art show. The natural material is essential to her practice.
"Clay is made with these layers and layers of history, and the powers of the earth," she said. "In terms of Osage history and our ancestral lands, I feel like the land holds our memory. Everything about the people who came from it or were on it is embedded in it."
The value the Eiteljorg places on contemporary Native art — and the surge of exhibitions, markets and events putting a spotlight on the innovation and contributions of Indigenous artists — gives Fields a "deep feeling of appreciation" for the accomplishments and resilience of the Native creative community.
"We're amazing, we're eloquent," she said. "We're able to express all of the emotions and everything in our history that has brought us to this period in time, and we know how to express that in so many different ways."
Want more news about the $130 billion tribal economy?
Tribal Business News publishes thoroughly reported and well-crafted stories about Native businesses and entrepreneurs, growth and expansion strategies, best practices, economic data, government policy and other relevant business news. Tribal Business News is required reading for tribal council members and leaders of Native businesses, as well as state and federal legislators, policymakers, economic developers, entrepreneurs, bankers, lawyers and anyone interested in doing business in Indian Country.
Sign up for our free newsletter to track Native business and the tribal economy. Or sign up for a premium digital subscription ($99/year or $10/month— cancel anytime) to gain full 24/7/365 access to our business news reporting. Megwetch.