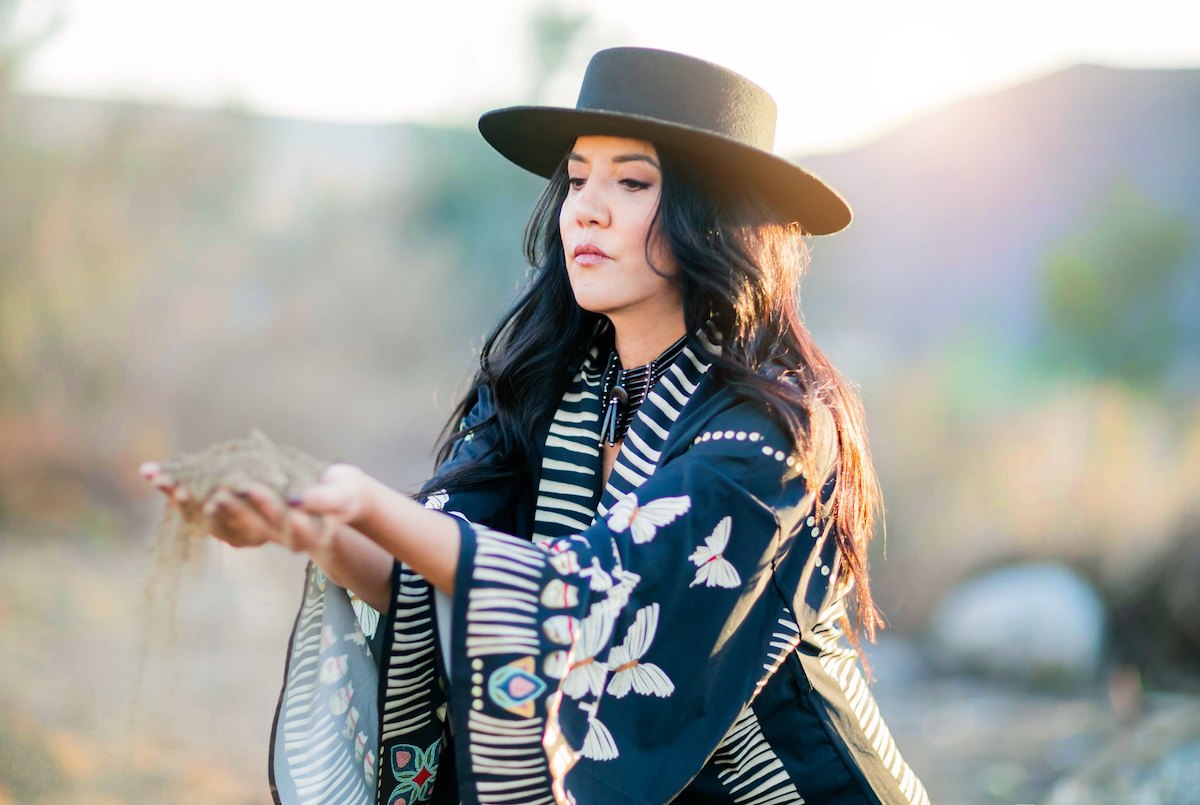 Details

Arts and Culture
In 2020, the COVID-19 pandemic shut down festivals and gatherings across the country, including the famed Santa Fe Indian Market.
As a result, Santa Fe, N.M.-based Southwestern Association for Indian Arts (SWAIA), the organization that sponsors the event, took the market online, opening a new frontier for many artists, while at the same time creating a whole new host of problems, especially around authenticity.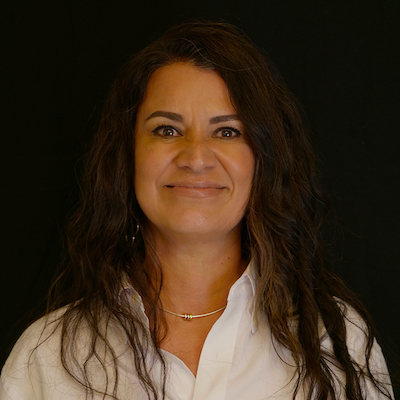 Kim Peone, executive director of SWAIA. (Courtesy photo)"We saw a lot of success with our virtual market, but we had to think about how we protect our artists from infringement," SWAIA Executive Director Kimberly Peone told Tribal Business News. "We had to think: How do we come alongside our artists as an organization and help them?"
SWAIA has found a potential solution in the Imprint Art Registry, a blockchain-based registry. Solana Beach, Cali.-based Imprint LLC bills itself as the "first secure global art registry" meant to provide artists with a way of certifying their work so their pieces can securely transfer from owner to owner.
Through the SWAIA partnership, Imprint allows Native artists to subscribe to the service and create a digital certificate of authenticity that follows a piece of art from buyer to buyer to reduce counterfeiting and fraud.
Imprint founder Ruth-Ann Thorn, a Rincon Band of Luiseno artist and filmmaker, called the registry a way for artists to "step into the modern age."
"This is all about creating longevity and authenticity," Thorn told Tribal Business News. "We're creating this online registry for artists to record and protect their intellectual property, as well as provide a historical document."
Artists and galleries can register for $15 per month, while collectors can register and track art titles for free. SWAIA offers its artists a complimentary four months of the service. So far, about 300 creators have registered for the site, Thorn said.
Under that membership, artists can register as many works of art as they please.
"Now if you're selling to an end-buyer, you have an ability to transfer a certificate of authenticity to the buyer," Thorn said. "As a buyer, you know that the art is made by a Native American artist, not created by someone out of Indonesia."
Never miss the biggest stories and breaking news about the tribal economy. Sign up to get our reporting sent straight to your inbox every Monday morning.
Distributed protection
Blockchain technology provides a public ledger distributed over a shared network, which means making changes to the ledger without authorization is difficult. Imprint uses the Stellar blockchain, which creates minimal environmental effects in comparison to more frequently employed blockchains like Ethereum or Bitcoin, Thorn said.
A blockchain-based, digital registry could help provide proof of ownership for everything from copyright to insurance purposes, and could help alleviate some of the problems Native American artists face when trying to register their work through more traditional means.
"The Indian Arts and Crafts Act was a legal document to protect Native people; the problem with that is, Native people don't have a place to register their artwork, and a lot of them don't have access to computers or creating a disk to send to the Library of Congress," Thorn said. "On top of that, the Library of Congress is about eight years behind in registering intellectual property."
Imprint simplifies the process: Artists upload images of the work, documentation proving their identity and declaring their ownership, and then obtain a virtual title that can be passed from buyer to buyer.
At present, Imprint requires the original artist to register their work verifying their creation; collectors cannot register work on their own.
"This really brings us into the modern age," Thorn said. "This updates the way we're able to do things. It's going to take a minute for this to get onboarded, but once artists start being able to utilize it, it's an incredible tool for protecting their art."
According to Imprint, counterfeit jewelry, paintings, sculptures and textiles account for roughly 80 percent of the $1 billion annual Native art market. Prior Tribal Business News reporting has chronicled lawsuits and criminal charges brought against fraudsters, but that's a relative drop in the bucket compared to the overall problem, Thorn said.
"The main ones are the patterns that are taken and utilized all throughout the industry," Thorn said. "There's been many, many lawsuits. As a Native person, we are the ones that probably have the most intellectual property stolen in the world."
A move into e-commerce has only exacerbated the problem, giving fraudsters wider access to more markets across the globe, Peone said. That made a burgeoning partnership with Imprint well-timed.
"This is something we continuously talk about," Peone said. "For us, Imprint's technology is a good solution. There hasn't been a tool to curb that infringement and provide that authenticity online."
Imprint provides another avenue for verifying the authenticity of Native work and encourages collectors to be careful in their purchases.
"The people who want the authentic item, they're going to care, so it adds another layer of protection for the artist," Thorn said. "It doesn't mean that people won't buy the ripoffs, but they'll know they have ripoffs. To collectors, this is going to matter."
Peone echoed the sentiment, stating that Imprint can provide a new layer of protection for artists adjusting to new virtual markets.
"Imprint has moved toward a place where we can really make sure our artists are taken care of online," Peone said. "This just strengthens not only our platform here at SWAIA but for all Native artists."