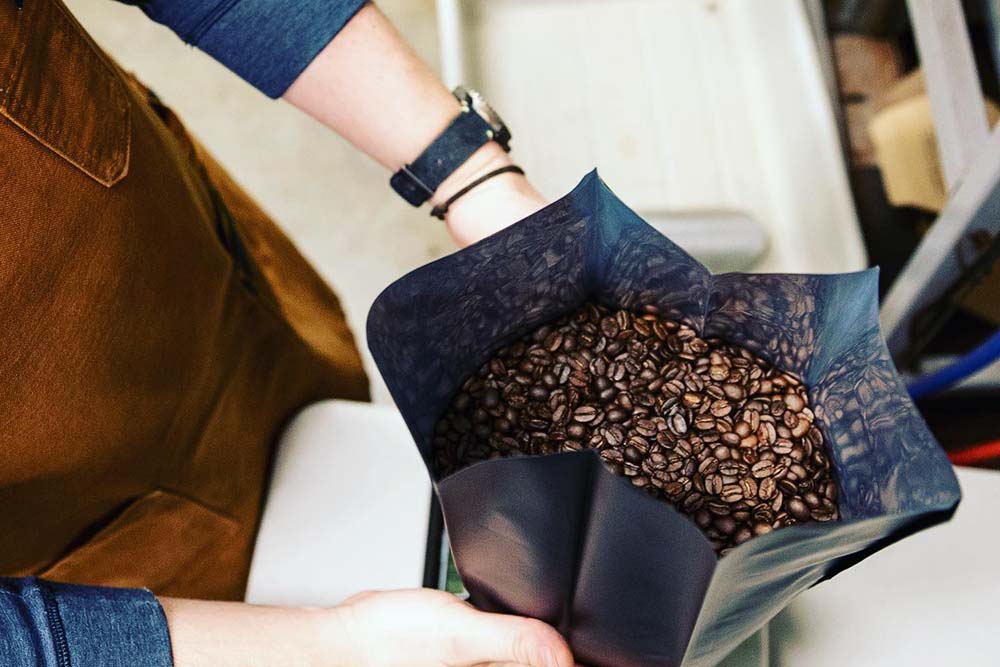 Details

Economic Development
ROSEBERG, Ore. — Takelma Roasting Co. shares a little bit of Umpqua culture with every pack of coffee it sells.
The clue is in the name: Takelma is a dead trade language once shared between tribes in Oregon. The coffee company's branding is an effort by the Cow Creek Band of Umpqua Tribe of Indians to revive it.
Every roasting profile released by the company has a Takelma word associated with it. The Burundi single origin roast coffee is associated with the word aàyta'xi, meaning "they alone." Meanwhile, the 'wila'w" in the company's Wila'w Decaf Roast coffee means "arrow."
For the tribe, the company's branding offered a chance to "intertwine" culture and business, weaving the language right into the advertising.
"People ask us all the time what is Takelma, what does that mean, and it's really cool to try and spread awareness," Eric Albecker, production manager at Takelma Roasting, told Tribal Business News.
Backed by a growing e-commerce presence that's continued to expand Takelma's reach during the COVID-19 pandemic, the company has shipped coffee to every state in the nation, broadening the cultural awareness behind the business.
"We're going through the roof," Albecker said of online sales. "At this point, we've even sold decaf to all 50 states. We're still a really small company, so that was cool to see."
Albecker attributed Takelma's online success to word of mouth and some advertising dollars spent on Facebook and Instagram.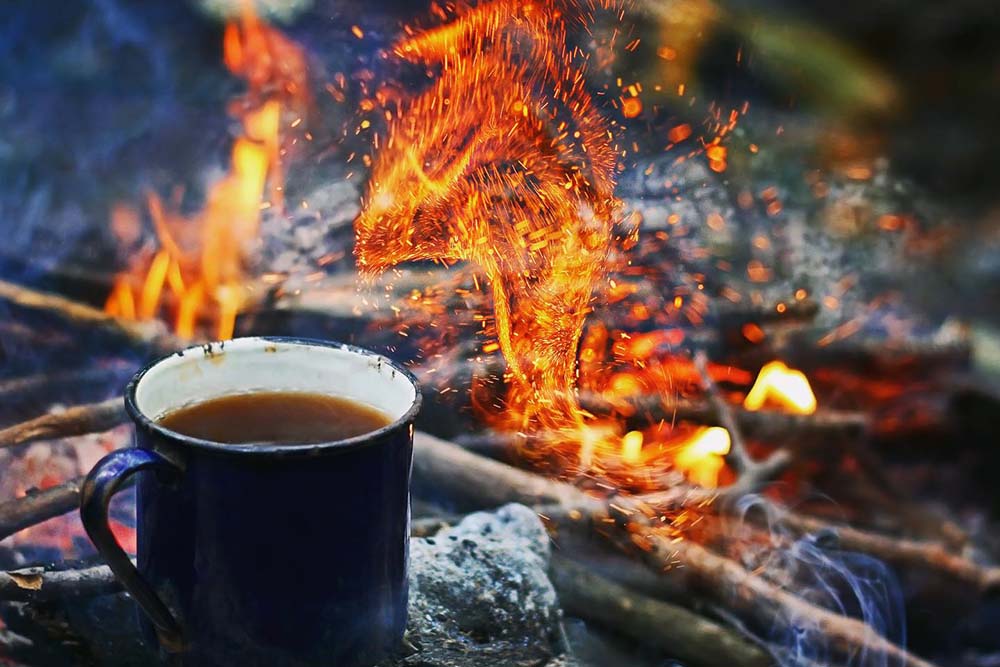 Courtesy photo.
The e-commerce sales have been a bright spot amid the otherwise uneven revenues for the tribe brought on by the pandemic.
Previously, much of Takelma's sales stemmed from local distributors getting coffee for call centers and offices. When shutdowns began and break rooms emptied out, Takelma experienced an erosion in sales. Albecker said revenues plummeted 80 percent in March and April compared to the prior year, and the company estimates it will end the year with sales down 30-35 percent overall.
"We took a big hit in March and April, for sure, and then ever since then it's been kind of a rollercoaster," Albecker said. "June kind of came back strong, but then July totally bottomed out again, and then August looked good, and then September bottomed out again. It's just been ups and downs."
The company had to issue some layoffs and cut production, Albecker said, noting the company's growth forecast is muddied given the uncertainty surrounding COVID-19,
A September 2020 report by Caravela Coffee highlighted a similar trend across the roasting industry. Only 16 percent of North American respondents in the report said their demand had returned to at or above pre-pandemic levels.
"Not a whole lot of people are opening shops right now. People are being very cautious, so there's not a whole lot of new opportunities out there," Albecker said.
DIVERSIFICATION MOVE
The Cow Creek Band of Umpqua Tribe of Indians, a more than 1,800-member nation located in southwestern Oregon, launched Takelma Roasting Co. as an economic diversification tactic. The tribe also manages the Seven Feathers Casino Resort and the Seven Feathers Truck and Travel Center in Canyonville, Ore.
By 2017, the tribe and its enterprises went through roughly 20,000 pounds of coffee a year. At that point, a tribal member involved in the coffee industry floated the idea of the tribe launching its own roasting company.
"His thought was, could the tribe roast, package and produce their own coffee, and it turns out we can," Albecker said, noting the move helped to keep money on the reservation instead of spending it with outside companies.
At the same time, the demand from within the tribe's own operations has more than doubled to 50,000 pounds per year, he added.
The tribe sources its coffee primarily from South and Central America, as well as some from East Africa and Indonesia. Albecker said contracting bean purchases a year in advance has staved off the effects of COVID-19 on supply, but not for long.
Takelma has had to stretch out its current supply in 2020. What would have been a year's supply may last halfway into next year. After that, Albecker expects disruptions.
"There will be a huge impact on our supply for years," Albecker said. "The price of coffee is lower than it ever has been. At some point, farmers all across the world aren't going to be making enough to sustain supply right now."
Right now, it's a slow trickle of returning sales and successful online business that's keeping Takelma afloat, Albecker said.
"People are definitely coming back," he said, "but it's been a real challenge."