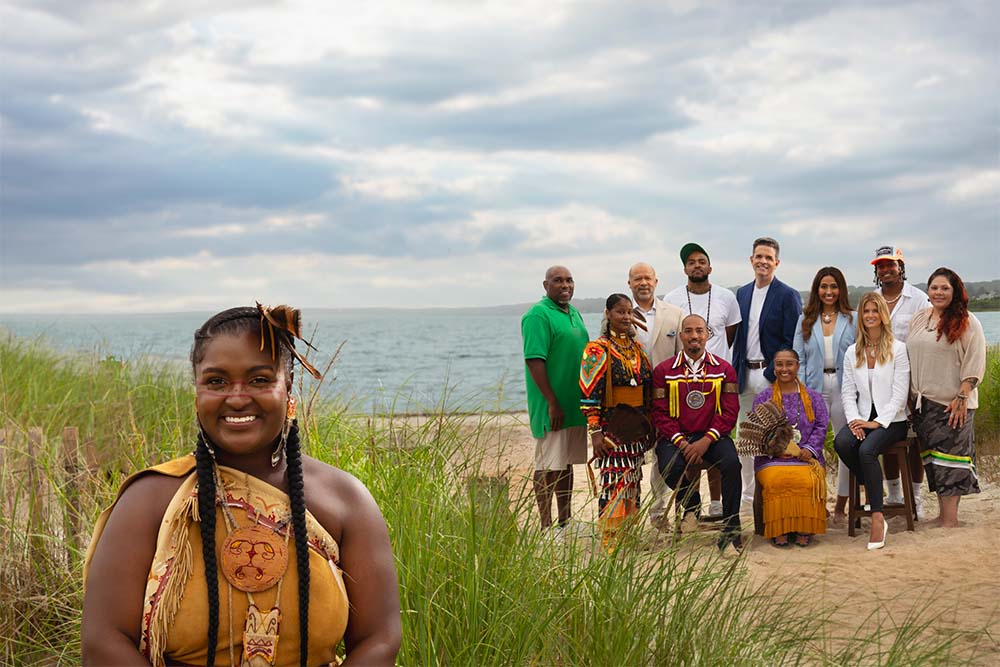 Details

Economic Development
SOUTHAMPTON, N.Y. — The Shinnecock Indian Nation has secured an investor and partner to help build out a recreational cannabis operation in New York.
Global cannabis business solutions provider TILT Holdings, based out of Phoenix, Ariz., announced a partnership on Aug. 24 with Little Beach Harvest, the tribe's wholly owned cannabis business.
TILT will provide technical assistance, management services and capital to help build up Little Beach Harvest. The planned investment includes up to $18 million for a 60,000-square-foot cultivation, processing, extraction and packaging facility, a two-story dispensary, and a wellness lounge. The partners will prioritize staffing the facilities with a Native hiring preference, providing an "economic engine" for the local job market, contractors and community, according to TILT.
"We're really excited about this, this is a big deal," Little Beach Harvest Managing Director Chenae Bullock told Tribal Business News. "They're putting forth a substantial investment."
The partnership comes through TILT forming a joint venture with Conor Green Consulting LLC, a Chicago-based project development firm specializing in tribal economic development through cannabis.
TILT subsidiary Standard Farms will hold a 75-percent stake in the joint venture and will provide management services in exchange for 11.25 percent of the Shinnecock's gross revenue and 18.75 percent of cash flows from Shinnecock cannabis operations through an initial nine-year term.
That's on top of an initial payment of $700,000 in stock and cash to Standard Farms, with a possible payment of $2.65 million in additional stock based on the company achieving milestones such as commencing retail and wholesale cannabis sales.
Bullock stressed that Little Beach Harvest remained a wholly owned enterprise of the Shinnecock Nation. She also credited Conor Green with being "instrumental" in laying the groundwork for Little Beach Harvest since the tribe initially launched the venture in 2014, and led the way in forging the partnership with TILT.
TILT CEO Gary Santo described the partnership as a chance to create an "impactful" entry into New York's burgeoning cannabis market, which leapt into motion following the state's legalization of recreational marijuana in March.
"To date, Indigenous people have been largely excluded from the social equity conversation across the country. This partnership — which is a true partnership in every sense — is a step forward in creating social equity for the Nation," Santo said in a statement. "We believe our expertise in cannabis operations along with Shinnecock's thought-leadership and cultural connection to plant medicine will deliver economic growth for the region, while cementing the Nation as a leader in cannabis operations among Indigenous communities."
TILT's focus on learning and supporting the Shinnecock's story brought the tribe to the table to discuss a partnership, Bullock said.
"They have really been open to learning our culture and our story, and understanding it so we both can succeed," Bullock said. "It just had to be the right fit. We felt this was a great fit, and it's been a long time in the making."
Previously, the tribe told Tribal Business News in an April report that it expects to generate $20 million a year in revenue from Little Beach Harvest, with the possibility of financial growth in orders of magnitude as the Nation looks to take advantage of selling on the wholesale market in the future.
The Shinnecock Nation became federally recognized in 2010, but to date has not benefited from traditional tribal economic drivers such as a casino. To that end, the tribe in February detailed plans for a proposed Class II casino on Long Island, with a targeted opening as early as next year, as Tribal Business News previously reported.
Given the tribe's fledgling economy, Little Beach Harvest needed to secure outside investment to get up and running, Bullock said.
"Shinnecock is not like other tribes where they have all of these huge corporations. We've been working diligently regarding our (monument project) and our tribal enterprises," Bullock said. "We need help getting this off the ground."
Moreover, TILT's offer of management services, technical assistance and training made the investment more valuable to the tribe than a purely financial buy-in. Those services could "jumpstart" careers and provide perpetual benefits beyond initially provided capital, Bullock said.
"As the wealth gap in the U.S. has grown wider and wider, it is economic development opportunities that will help our tribe bridge the gap," Bullock said. "Through our partnership with TILT, we will not only create dozens of jobs … but will also cultivate business relationships with other tribal business owners, generating growth for Indigenous communities."
As Shinnecock Nation takes steps to establish the tribe as a major player in the cannabis market, Bullock said the TILT partnership could serve as a model for other Indigenous communities embarking on economic development ventures.
"We have had grave economical challenges, whether that was from the local side, or even on the state side," Bullock said. "But now that the Shinnecock has made noise and people are partnering with us, that is waking up a lot of people. This is really a great example of what a true partnership with Indian Country can look like."