Here is a round-up of business news from around Indian Country.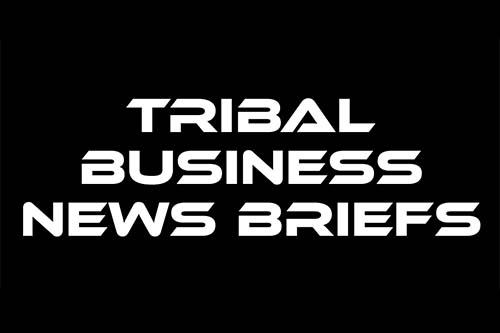 Federal 8(a) contracting
• ARS Aleut Construction, LLC, a subsidiary of Alaska Native-owned Aleut Federal LLC, was awarded a contract with the Bureau of Indian Affairs to build sports facilities at Wingate High School in Fort Wingate, N.M. The project aims to provide equitable conditions for female athletes and improve the recreational facilities for Native American students in grades 9 through 12, according to a statement. The project also includes an upgrade of the existing football field and construction of new softball and baseball facilities. "As an Alaska Native-owned Corporation, we feel a unique connection to this project's mission," ARS Aleut Construction General Manager Thomas Alexander said in a statement. "We are committed to investing in future generations and improving the lives of Indigenous communities nationwide." ARS Aleut Construction is a Small Business Administration-certified 8(a) construction contractor.
Food and agriculture
• The U.S. Environmental Protection Agency awarded grants to three Virginia-based tribes — the Upper Mattaponi Indian Tribe, the Chickahominy Indian Tribe and the Chickahominy Indian Tribe Eastern Division — to support the diversion of food and other organic waste to composting programs instead of landfills, according to a statement. The tribes also aim to increase their access to locally grown foods and incorporate community engagement and educational initiatives. The Upper Mattaponi Indian Tribe will use the $25,000 grant to build a new composting program that will process materials from the Tribal Center, five schools and a local florist, as well as establish a tribal community garden. The Chickahominy Indian Tribe will use its $25,000 grant to establish a community compost program and three themed gardens, including a model produce garden for sale or home use, traditional Powhatan farming techniques, and the cultivation of items of cultural importance. Meanwhile, the Chickahominy Indian Tribe Eastern Division will use the nearly $16,000 in grants for a garden and composting site to increase food availability to tribal citizens. "We are very excited to work with our tribal partners in their efforts to sustainably manage food waste," EPA Mid-Atlantic Regional Administrator Adam Ortiz said in a statement. "Highlights of these projects include the development of community gardens that will yield fresh produce as well as opportunities to increase the communities' awareness and implementation of food preservation practices."
Arts and culture
• Dawson Her Many Horses is the first Native American to join the 19-member board of the Smithsonian's National Museum of American History. The Smithsonian's Board of Regents approved Her Many Horses' appointment in early March. Her Many Horses is based in Las Vegas and serves as the head of Native American Banking for Wells Fargo. A member of the Rosebud Sioux Tribe, he grew up on the tribe's South Dakota reservation. Her Many Horses also serves on the leadership council of the Center for Indian Country Development at the Federal Reserve Bank of Minneapolis. He served on the national council of the Smithsonian's National Museum of the American Indian from 2013 to 2016. The Smithsonian's National Museum of American History board was established in 1996 and includes historians, business leaders, congressional members and philanthropists, and has an active alumni representation.
Gaming
• Tachi Palace Casino Resort, the Lemoore, Calif.-based gaming enterprise of the Tachi-Yokut Tribe on the Santa Rosa Rancheria has invested in updates and renovations to the gaming floor and food court, among other areas. The project includes new tabletop slot games on the third floor, overlooking the main gaming area, along with the new Red Tail Hawk restaurant and Pho-Nominal restaurant. The tribe also is in the planning stages for a third new food option. "We are thrilled to provide the best in amenities, accommodations, and facilities to all of our valued guests," Tachi Palace Casino Resort General Manager Michael Olujic said in a statement. The tribe also plan to bring back bingo at Tachi Palace in Yokut Hall, which can seat up to 1,200 players. A new spa also opened last week.
• San Manuel Gaming Authority of the San Manuel Band of Mission Indians last week officially reopened the Palms Casino Resort Las Vegas, the first Vegas resort owned and operated by a Native American tribe. At the end of 2021, the tribe completed the purchase of Palms for $650 million. "Our team has worked incredibly hard to get to this day, and it's a great accomplishment to introduce Palms once again to Las Vegas," General Manager Cynthia Kiser Murphey said in a statement. "The excitement and outpouring of support to see Palms reopen has been incredible. This is truly a special property, and we all consider it a privilege to be trusted with its return to the city. Our goal is to deliver a distinctive experience that makes everyone feel at home while they are in Las Vegas." The facility has undergone more than $600 million in renovations since 2019 and features two hotel towers with 766 rooms, various food and entertainment options and a 95,000-square-foot casino.
Event
• Alaska Native Village Corporation Association is hosting its fourth annual business conference at the Hotel Captain Cook in Anchorage, Alaska on May 10 and 11. The conference includes business matchmaking sessions and presentations on issues ranging from investment forecasts to recruitment advice to advisories on selecting broadband providers for rural communities, according to a statement. "This year's event is focused on connecting ANCs and Alaska's businesses to the resources they need to leverage recent federal infrastructure funding. This is an unprecedented opportunity for Alaska's business community to collaboratively design the types of high-quality projects that our state desperately needs to improve or expand upon our existing infrastructure," ANVCA CEO and President Hallie Bissett said in a statement.
Higher education
• Travois LLC, a certified B Corporation that works on housing and economic development projects in American Indian, Alaska Native and Native Hawaiian communities, has gifted $27,500 to the American Indian College Fund to sponsor scholarships for 10 Indigenous college students for the 2021-2022 academic year. The scholarships support eight students pursuing careers in affordable housing and economic development and two students pursuing arts degrees, according to a statement. "We're thrilled to support American Indian college students working toward a brighter future for themselves and their families," Travois CEO Elizabeth Glynn said in a statement. "In our work helping tribal governments finance affordable housing and create jobs in American Indian communities across the country, we see firsthand the incredible creativity and leadership of this next generation. We're excited to see what the future holds for this talented group of students."
Want more news about the $130 billion tribal economy?
Tribal Business News publishes thoroughly reported and well-crafted stories about Native businesses and entrepreneurs, growth and expansion strategies, best practices, economic data, government policy and other relevant business news. Tribal Business News is required reading for tribal council members and leaders of Native businesses, as well as state and federal legislators, policymakers, economic developers, entrepreneurs, bankers, lawyers and anyone interested in doing business in Indian Country.
Sign up for our free newsletter to track Native business and the tribal economy. Or sign up for a premium digital subscription ($99/year or $10/month— cancel anytime) to gain full 24/7/365 access to our business news reporting. Megwetch.