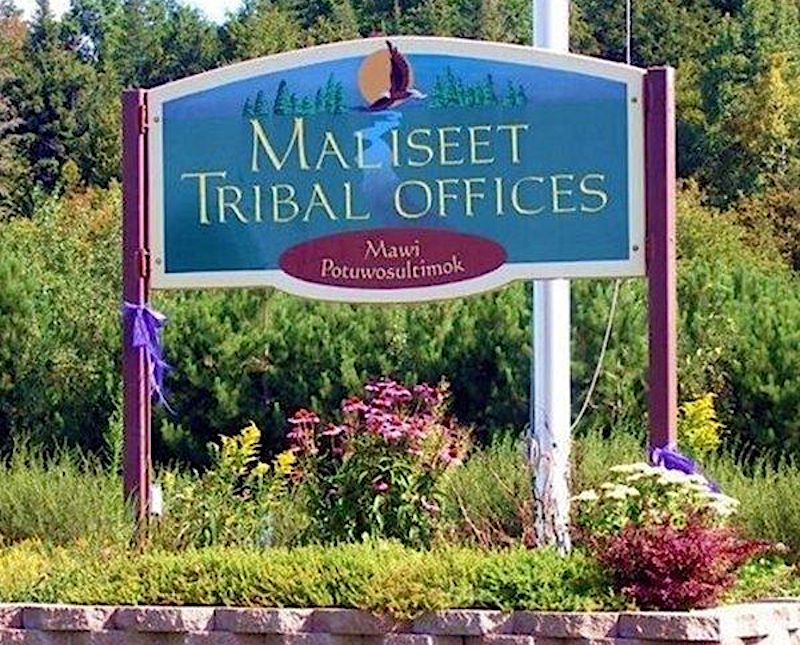 Details

Economic Development
Four projects serving Native American tribes will receive a collective $7.3 million in funding under the U.S. Department of Agriculture Rural Development's Water & Waste Disposal Grants program.
The latest round of funding included a total of $13 million for expanding rural water infrastructure and economic opportunities for members of tribal and rural communities and colonias, or rural areas along the border with Mexico that lack adequate water, sewer and/or housing.
Among the awardees, the Houlton Water Company in Maine received $1.08 million to replace two lift stations in the Houlton Band of Maliseet Indians community within the city of Houlton. Both 30-year-old stations were designed to serve 38 housing units in total, while the development around the lift stations has since grown to include 56 single-family homes, seven duplexes, tribal facilities and a total of 14 apartments.
Never miss the biggest stories and breaking news about the tribal economy. Sign up to get our reporting sent straight to your inbox every Monday morning.
Overuse of the stations has created frequent backups, necessitating the replacement of both stations to avoid a public health hazard. Funded in tandem with the Maine Department of Environmental Protection, the two new stations will support all existing users plus an additional 25 households in the future. Both stations also will receive new generators.
Houlton Water Company General Manager Greg Sherman attributed the successful grant application to an ongoing partnership between the company and the Houlton Band of Maliseet.
"This is a great opportunity for both the Houlton Band of Maliseet Indians and the Houlton Water Company as we serve the Maliseet Village by providing water, sewer and electric services," Sherman wrote in an email to Tribal Business News. "The replacement of these sewer pump lift stations will provide a much-needed upgrade as the infrastructure that serves this community is aging and in need of renewal and modernization.
"From the beginning, this has been a great partnership between HWC and HBMI as we have worked together to secure these funds to facilitate this project."
The three other grantees affecting Indian Country were:
Painted Desert Demonstration Projects Inc., a Northern Arizona nonprofit that received roughly $1.2 million to renovate a water pump system serving the Navajo and Hopi tribes. The renovation will replace an 84,500-gallon water storage tank with a 150,000-gallon tank and expand the site's solar power system. This will aid in expanding access for the 72 percent of surrounding homes without running water, according to the statement.
Turtle Mountain Band of Chippewa Indians, which received $2 million to install new water supply and sewer system pipes in their Belcourt, N.D. community. The project aims to replace pipes primarily composed of asbestos cement and dry tile, improving access to clean water for the community's residents.
Standing Rock Sioux Tribe, which will use the $3 million grant to construct a water main from Kenel, S.D. to the North Dakota border, bringing rural water service to that portion of the tribe's reservation. In total, the project aims to benefit 253 residents in the area, according to a statement.
"It's so important for any sort of economic development or quality of life for people in a community to have access to water. And that's the sole purpose of that program, is to help them do that," Erin Oban, state director for USDA Rural Development in North Dakota, said in a KFYR report.
The USDA Rural Development investments come as part of a push from the Biden Administration for equitable access to infrastructure in rural America.
"Under the leadership of the Biden-Harris Administration, USDA believes that people everywhere, regardless of where they live, should have peace of mind using basic community infrastructure, whether that means drinking safe water or having equipment to learn skills for a new career," Rural Development Under Secretary Xochitl Torres Small said in a statement.
Want more news about the $130 billion tribal economy?
Tribal Business News publishes thoroughly reported and well-crafted stories about Native businesses and entrepreneurs, growth and expansion strategies, best practices, economic data, government policy and other relevant business news. Tribal Business News is required reading for tribal council members and leaders of Native businesses, as well as state and federal legislators, policymakers, economic developers, entrepreneurs, bankers, lawyers and anyone interested in doing business in Indian Country.
Sign up for our free newsletter to track Native business and the tribal economy. Or sign up for a premium digital subscription ($99/year or $10/month— cancel anytime) to gain full 24/7/365 access to our business news reporting. Megwetch.