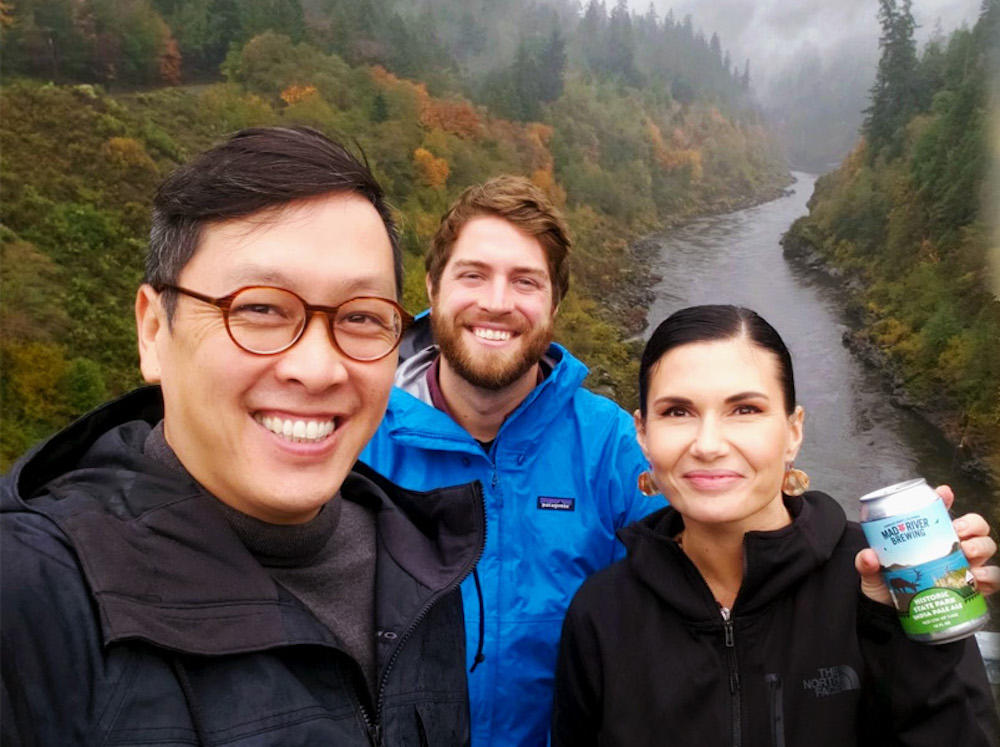 Details

Economic Development
BLUE LAKE, Calif. — Yurok Tribe-owned Mad River Brewery has partnered with an Iowa Tribe of Kansas and Nebraska enterprise to source ingredients and expand brewing operations.
Grey Snow Management Solutions, which runs several subsidiary companies for the Iowa Tribe, will take the lead in sharing ingredients from the tribe's sustainable farming initiative with Mad River Brewery.
"(We became partners because) they talked about their smart farming, and it became really obvious they could grow ingredients for us," said Mad River Brewery CEO Linda Cooley. "They really wanted to push intertribal commerce."
Never miss the biggest stories and breaking news about the tribal economy. Sign up to get our reporting sent straight to your inbox every Monday morning.
In turn, the brewery is in the early stages of planning a new distribution site and brewing operation on Iowa lands, expanding its operation eastward, Cooley said.
"They're going to grow ingredients for us, and we'll have our brewery there and send the rest to our California brewery," Cooley told Tribal Business News. "We're going back to doing what Natives have done since time immemorial and working with each other."
Cooley called the arrangement a "modern interpretation" of intertribal trade, building both tribes' economies with new potential revenue streams.
"They also have their products. We're able to put together the same plan we have for our beer that we have for their non-alcohol products and create a pathway," Cooley said.
The collaboration comes on the heels of Mad River's broader push for brand recognition and Indigenous representation via a partnership in which the San Francisco Giants will sell the company's beverages at Oracle Park.
The tribe continues to build the Mad River brand after acquiring the brewery in 2019. Initially, the tribally owned brewery intended to expand its business with tribal casinos across the state. In the wake of COVID-19 and subsequent casino shutdowns, Mad River has since pivoted to partnerships and collaborations amid a slowly recovering craft beer industry.
With a new warehouse and brewery in place, Mad River could open up those facilities to other tribes hoping to enter the craft brewing industry. Other burgeoning partnerships could come with tribal casinos and retail operations serving Native-made craft beer.
In that same vein, Mad River and Grey Snow's partnership also includes an effort to highlight and label Native-made products in retail stores like Whole Foods, although Cooley acknowledges that remains in its infancy.
"Since we've purchased this brewery, my dream has been to have a category for Native American products," Cooley said. "There's never anything specifically highlighting who we are and what we have. You go to a shelf and you don't know if there's a real tribe making a product."
Ultimately, the goal is to build a platform where Native partnerships can form and grow, starting with a collaboration around ingredients and distribution and building from there, Cooley said.
"Helping each other is critical at a time when it's almost too expensive for small businesses," Cooley said. "We're creating a system that's about relying on each other."
Grey Snow Management CEO David Tam said the partnership with Mad River "right in line" with the company's mission for Iowa Tribe economic development.
"We are working with tenacity on the many moving parts to continue to support intertribal commerce and develop channels of opportunity through this partnership," Tam said in a statement. "(We want) to work with well-established entities toward the enhancement of economic development."
Cooley said the door remained open to expanding the partnership in the future, whatever form that may take.
"We look at each other as each other's support," she said. "We're coming up with more and more ideas."
--
EDITOR'S NOTE: This story has been updated from a previous version to correct the spelling of Grey Snow Management Solutions.
Want more news about the $130 billion tribal economy?
Tribal Business News publishes thoroughly reported and well-crafted stories about Native businesses and entrepreneurs, growth and expansion strategies, best practices, economic data, government policy and other relevant business news. Tribal Business News is required reading for tribal council members and leaders of Native businesses, as well as state and federal legislators, policymakers, economic developers, entrepreneurs, bankers, lawyers and anyone interested in doing business in Indian Country.
Sign up for our free newsletter to track Native business and the tribal economy. Or sign up for a premium digital subscription ($99/year or $10/month— cancel anytime) to gain full 24/7/365 access to our business news reporting. Megwetch.